Elise
Alumna, Placement student
Subject area
Loughborough University has always had an astonishing reputation for sport. After studying for my undergraduate degree at Loughborough, it was clear how many incredible opportunities there are at the University and what an amazing place it is to build a strong, professional network.
I very much appreciated being on a course which brought together like-minded people who were all looking to progress and develop. I was fortunate enough to be able to work alongside some incredibly talented people, in roles which have helped me to develop as a coach and as a person. This has also meant working with some immensely talented athletes, which has provided me with professional experience that is vital when it comes to applying for that first full-time job.
During the course I was taught by highly regarded and incredibly experienced practitioners. The breadth of knowledge taught on the course, from injury prevention strategies and psychology to nutrition and sociology, gave a broad understanding of working with athletes as a whole, whilst allowing me to gain an insight into areas I could further develop externally.
The thing that stood was the willingness of the academic staff to help you beyond what is necessary just to pass the course. The staff genuinely care about your development and are willing to go beyond their call of duty to bring out the best in their students. Throughout the course I felt cared for as a human and not just as a student. I think that is something really special that the staff at Loughborough have created.
All learning, whether theoretical or practical, is also supported and enhanced by the fact the facilities at Loughborough are world class. The whole course in general gave me the skills and expertise I needed that were fundamental in achieving a full-time job almost immediately after graduating.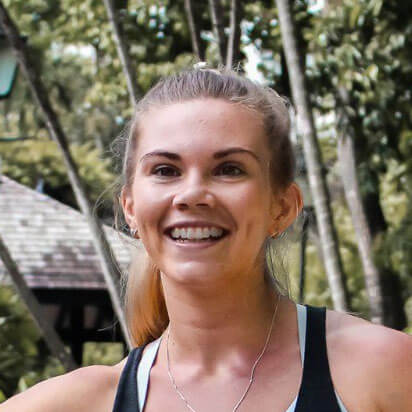 As a part of the course, you have to undertake a professional placement. I worked for the LTA Tennis Academy based at Loughborough University as an Assistant Strength and Conditioning Coach. I spent most of my time on-court with the athletes and delivering gym-based sessions to help them to achieve their individual goals. I also worked alongside the athletes at a number of training camps hosted at Loughborough University.
I also worked alongside the Loughborough Sport practitioners delivering sessions to the Football Association referees who are also students at the University. This was a great experience that gave me freedom to grow as a coach and develop new skillsets.
The professional placement was incredibly useful and rewarding. I worked with a number of experienced, knowledgeable coaches in sports, which I had little exposure to beforehand. The experience enabled me to greatly expand my network and helped make valuable connections which is so important in the industry.
I am currently working as a full-time Strength and Conditioning Coach at Nottingham Trent University. I provide Strength and Conditioning provision to a number of University sports teams and Scholars. The role requires me to work as part of a cohesive multidisciplinary team of sports practitioners to provide the best support to our athletes that we possibly can.
Due to the current COVID-19 pandemic, I am working with athletes both face-to-face and remotely to help them to work as optimally as possible within their personal situation.
Sports coaching is a fast-paced and progressive industry, which has always aligned with my personality and interests. Being able to pass on my knowledge and insights to a broad range of athletes, from amateur to elite level, is a position I truly enjoy being in. I also love to talk, and in this field, communication is everything.