Chris
Current student
Subject area
I chose to study at Loughborough University because of its reputation for world-class sporting culture and facilities, and it was important for me to learn from the best and immerse myself in this environment. Thankfully, Loughborough also offered the perfect course to develop my interest in the social and political impact of sport around the globe.
Having been involved in sports development projects in Vietnam and Micronesia as a football coach, I have found it useful to gain a better understanding of the theoretical and ideological frameworks that underpin development organisations and funding, as well as how to measure the impact of a successful project.
I was initially apprehensive of returning to academia, eight years after completing my undergraduate degree and knowing I would be studying alongside some of the best academics in the world. However, my personal and module tutors have been incredibly supportive, not only in giving great feedback on my work, but by showing me my experience in sports internationally could be an asset to myself and others on the course.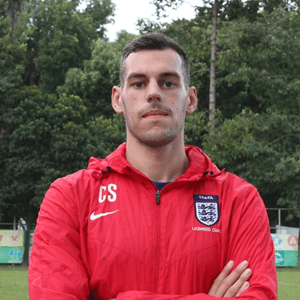 One of the major bonuses of studying at Loughborough is not only being surrounded by the elite sport that it is famous for, but being able to access the facilities and expertise available for social sport and fitness.
Using the gym and football facilities are a great way to enjoy the University spirit in time away from work, but I am also impressed by the strong futsal offerings, as it is a sport I'm increasingly involved and interested in.
I was determined to study this course because of my positive experiences working with sports non-profits and football development programs across Asia and the Pacific, as well as my desire to put myself in the best possible position to make the biggest impact on similar projects in future.
My studies at Loughborough will not only give me increased knowledge in this area, but also help to build high quality networks with organisations and individuals. The most immediate impact, however, has been that once people are aware you are studying at Loughborough, it opens new doors and gains that next level of respect from those in the sporting world.