Chris
Alumnus
Course

Subject area
My PhD is focussing on improving the journey experience for highly automated vehicles. This is a future where it will be possible to work, relax or socialise while behind the wheel in autonomous zones. The research will provide real world solutions in how to improve comfort and well-being inside these vehicles to improve the journey experience.
Developments in technology, such as AI, virtual reality and autonomous cars move so quickly, it is sometimes hard to keep up. This is especially true for the ergonomics and human factors community as you often need working prototypes or technology to evaluate. At this point it is difficult to influence positive change and so I believe the biggest challenge will be to investigate and recommend change before mass market adoption of new technology.
I would like the output of my research to be taken onboard by Nissan, who are the industry sponsor, and used to inform their future vehicle design, but really the outputs could apply to other forms of mobility and sectors as well. I would also like my research to show that you can influence change in design before the technology exists by using novel research methods.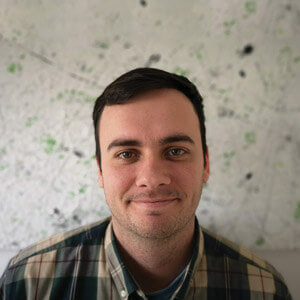 Before I started my PhD, I was a Senior Engineer at Jaguar Land Rovers Special Vehicles department. My role was to help lead the innovation projects for the companies most luxurious and sporting vehicles. Prior to this I was a research engineer for Jaguar Land Rover in design innovation.
I decided to study a PhD in my area because I wanted a slight career change and to become more specialist. I also saw a PhD as an opportunity to learn new skills and to build on my current skill set.
I chose Loughborough University because it is highly regarded in the field of ergonomics and human factors. I also worked with a previous PhD student from my primary supervisor. I also identified research opportunities from my time in industry, and this project perfectly matched a few of them.
In the School of Design and Creative Arts there is a real community amongst the PhD students. I was also quickly welcomed in a research group related to my area of research which meant I always had support. The school also has some recently installed state-of-the-art equipment such as a driving simulator and virtual reality equipment.