Buket
Current student
Subject area
My research focuses on the relationship between exercise and metabolic diseases including insulin resistance, type 2 diabetes, obesity, and non-alcoholic fatty liver disease.
Mainly, I investigate the effects of exercise on adipose tissue insulin resistance and liver fibrosis, which are closely related to diabetes and liver diseases.
The number of people struggling with diabetes and chronic liver diseases is increasing at an accelerating rate. The situation has become an alarming issue, triggered by a sedentary life and unhealthy eating habits.
When the effects of exercise as a preventive and therapeutic approach on metabolic health are clarified, taking early action with the exercise interventions will shed light on preventing and regressing the progression of the diseases.
Loughborough provides great accessibility to people working in the same field or in different fields, bringing new perspectives, and enabling me to build a network. For my field of health research, this allows me to carry out larger studies with a larger number of participants, high-tech assessment methods and experienced staff.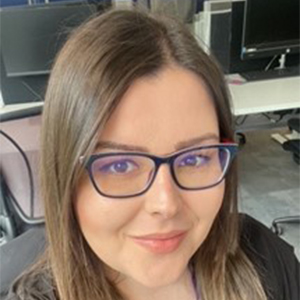 Before studying a PhD at Loughborough, I studied for my undergraduate degree in Physiotherapy and Rehabilitation in Turkey and a postgraduate degree in Cardiovascular Rehabilitation in the UK.
Like many others, one of the primary reasons for me to choose Loughborough University is because it is the best in its fields in Sport, Exercise and Health Sciences. I was impressed that the supervisors were all very successful and experts in their fields, and was excited by the opportunities available.
Working with those who are among the best in their fields is making great contributions to my personal development – my main highlight in studying a PhD is that I am now a part of the qualified research group with the supervisors and researchers I'm working collaboratively with.
Learning different techniques and developing different perspectives through the studies we carry out is another important contributor to my success going forward.
At Loughborough I have started to use lots of equipment that I've never used before. I have attended training sessions to take and analyse blood samples, and now I am qualified to take blood from participants and analyse them in the lab. Devices such as MRI and DEXA scans are also available for to us to use in our research brings us great convenience and, more importantly, increases the quality of our studies.
As well as the academic support, the Careers Network has also been very helpful as it has a development portal for doctoral researchers with lots of training sessions for academic purposes, wellbeing, and career advice. I also had conversations with the student support service to get advice on accommodation.
After my PhD, I am planning to look for a post-doctoral position in Loughborough as I want to further develop my research and take part in more research to get more experience. I would like to continue my career as an academician, where I will conduct academic and clinical research.
My advice to anyone considering studying a PhD is to do some research on the field they want to work in, have knowledge of the literature, and discuss in detail with their prospective supervisors about the studies they want to do. And lastly, I recommend that you enjoy every bit of your PhD adventure!
My PhD is financially supported by a scholarship from the Republic of Turkey Ministry of National Education.