Bryony
Alumna
Subject area
Loughborough University has an amazing reputation for its sports courses and it has always been a dream of mine to attend.
The MSc in Sport Management, Politics and International Development attracted me as it covers a plethora of subjects that I am both incredibly interested in and passionate about.
The academic support and expertise available have been invaluable. I have been taught by so many experts in the field. Their knowledge is unmatched, and their international networks are so far reaching.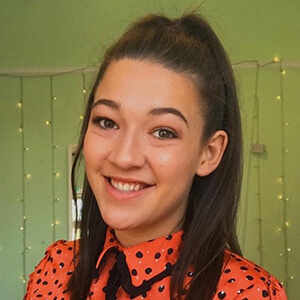 My dissertation explored the experiences of elite women's rugby players during the COVID-19 pandemic to determine if it had exposed and reinforced a gender hierarchy and androcentric culture that marks women in sport as "the other".
As sport began to return after the first lockdown, I noticed that there were some extreme differences in how the elite men's and women's teams were being treated.

The principal example of this was that the men's premiership rugby was only deemed safe when accompanied by a costly COVID-19 testing programme. This was not provided for the women. Instead to be able to play again, several law variations were introduced to minimise face-to-face contact. This inspired me to want to research how else they were treated differently.
I feel incredibly privileged to have been given the opportunity to present my research at the XVI AEISAD International Congress and honoured that my research has been recognised externally. I am nervous but excited and looking forward to participating in an International Congress for the first time.
I hope that my research allows people to see that although gender equality in sport has come a long way, there is still a long way to go. I want it to encourage people to question the current sporting norms we see every day, and hopefully it will inspire change and make the sporting landscape a more inclusive and equal space for women.

Following graduation, I have just started as a student on the Erasmus Mundus Joint Master's Degree in Sports Ethics and Integrity. My studies at Loughborough contributed to me getting a full scholarship and provided me with a base understanding of Sport Integrity.