Basmah
Current student, International student
Course

Subject area
My project is about the effects of metal pollution on aquatic ecosystems. The long-term effects of heavy metal contamination in aquatic ecosystems are a major environmental concern due to their potential persistence in the environment and bioaccumulation in aquatic organisms and the food chain. Despite significant historic and current issues associated with metal pollution, there have been comparatively few contemporary studies examining the long-term legacy and effect of heavy metals on aquatic ecosystems in post-industrial areas. Therefore, I am looking at heavy metal concentrations present in river water, sediment and organism samples: their bioaccumulation along with the remediation techniques. I chose Loughborough University because it was a perfect match for me in terms of my research area and supervisors.
My interest for undertaking PhD in this area occurred while I was doing my master's degree. My dissertation was based on the measurement of lead contamination from river water and sediments from the River Ecclesbourne, Derbyshire. High concentrations of lead were detected in sediment which may cause serious effects on aquatic species. However, an in-depth study on what portion of the available metal ions in the environment is available for intestinal absorption was not investigated. The challenge and possibility of removing this gap coupled with the prospects of carrying out a detailed study motivated me the most.
There's lots of support available from the University and my department. Friendly staff and technicians, laboratory facilities, working spaces and all the associated resources are some of the highlights of my department. Outside the department, there is the Doctoral College, PhD Support Network group and many other opportunities for extra-curricular activities, such as sport and music. From the lab facilities, working flexibility, supportive supervisors and office space to other doctoral researchers, I enjoy everything that Loughborough University offers to a PhD student.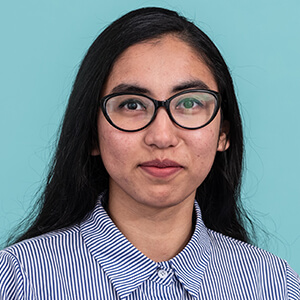 I want to be a research-active academic following the completion of my PhD. I believe that my research will significantly add value to my future prospect of working to improve and transform our environment for the better.
I usually start the day by checking my emails and calendar. Then I make a to-do list for the whole week. Then I do lab work up until lunch break. After lunch, I attend any meetings or seminars and do some data analysis or write up. I finish my day updating my calendar again for the next day.

For me, PhD is all about organisation. We need to find a good balance between everything at the same time: for example, field work, lab work, data analysis, write-up, attending meetings, seminars, conferences etc. If you can organise different things together and treat your PhD as a 9 to 5 job, everything will become easier.