I knew I needed to have a higher qualification to help specialise in the field at some point after doing a broad undergraduate degree in Sport and Exercise Science. I felt like doing this straight after my undergraduate degree was the right time to be able to further my practical experience with more coaching time too, especially with the new Strength and Conditioning programme coming to Loughborough.
I did my undergraduate at Loughborough so knew how outstanding the teaching and facilities are. I had also built a really good network of working professionals from the University and the National Governing Bodies (NGB) that Loughborough attracts, so knew this would be the place to be to then potentially get a job.
The thing that I have enjoyed most about the programme is the breadth and depth of knowledge and experience shared by module leaders, as well as national and internationally known academic professors and working professionals (most often or not the two being combined when it comes to Loughborough). They always welcome discussions whether that be on a group level or one-to-one conversation.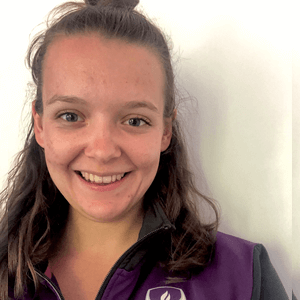 Additionally, the placement opportunities that are made available to our course with University BUCS students, as well as NGB placements with the England and Wales Cricket Board and British Weightlifting are world class and another highlight.
The course exposes you to a wide range of topics such as biomechanics, physiology, psychology and many more. It then provides you with the opportunity to apply these topics in a wide range of applied areas such as performance sport, general health and wellbeing, or more niche specialisms such as the army or para-sports.
For my own career goals right now, the course has given me the opportunity to establish working in performance sport, which is where my interest lies strongest currently, but this could change in a few years and the course has helped me be open to this.
I recently accepted a full-time job role as an Assistant Strength and Conditioning Coach at the University, so my plan is to continue to grow and learn from all that Loughborough has to offer - even after five years studying, I'm incredibly excited to have more time to expand my professional career here.