Anita
Current student, International student
Subject area
I chose to study here because the reputation of Loughborough University is very good in my country.
I was working in China for five years after I graduated. I worked in journalism, education, marketing and TV editing.
I get to know the society and the world better through social science study. There are chances to communicate with people from different cultural backgrounds, which is what I enjoyed the most. I also like the challenges that my programme offers me - those challenges simulated me to find solutions for my problems. Lastly, I have so much appreciation for the support I had from my academic librarian, personal tutor, and University staff.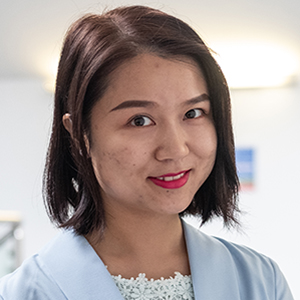 In five years, I will have a career in the creative industry which I am really passionate about or even get started with my own business. The most important thing is, I would like to see myself handling changes in life with amazing grace and be able to conquer the fear of the unknown, embracing every encounter in my life.
If I could give one piece of advice to a future student, it would be to be positive, take every encounter as a chance to grow and no matter what you do, do it with passion.