Amita
Alumna, International student
Subject area
I joined Loughborough after doing my BA and MRes in Geography in 2013. When a studentship opportunity arose in the School of Architecture, Building and Civil Engineering to look at women's water, sanitation and hygiene (WASH) needs during perimenopause in low- and middle-income countries, I knew that I wanted to join Loughborough to make a difference in the world.
My research project focused on urban Ghana. I was attracted to the topic because of my interests in gender, water and development. The work that the Water, Engineering and Development Centre (WEDC) at Loughborough University does to provide water and sanitation in low- and middle-income countries is incredible and it is something that I have always been passionate about. I immediately recognised that this was an excellent opportunity for me to help women in low- and middle-income countries.
There was so much to enjoy about studying for a PhD at Loughborough, especially the travel opportunities available to enhance my research project. I got to travel to do my fieldwork in Ghana, and I went to numerous international conferences across the world, including Vietnam, Kenya, Ghana and the USA.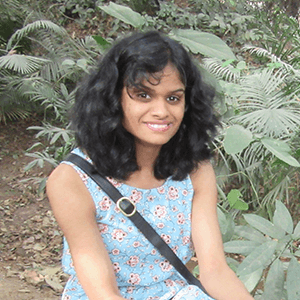 My experience at Loughborough was unmatched. I truly appreciated all the help from my supervisors, the collegiate environment within the School, sharing an office with other PhD students who became good friends, as well as the support from the Doctoral College and Student Services.
I am now a freelance consultant in the WASH sector in low- and middle-income countries. I work with various organisations to advise on research processes, and I engage with non-governmental organisations (NGOs) to explore how WASH can be inclusive of the needs of different people, such as people with incontinence and disabilities, perimenopausal women, girls, and a range of other groups. Doing a PhD is a journey, but it's worth it.