Alix
Current student, International student
Subject area
I chose Loughborough University because I have always wanted to work with the Water, Engineering and Development Centre (WEDC) researchers. After a year as a Research Associate, I felt like I was part of the WEDC family and decided to stay for my PhD.
My PhD project is about non-sewered sanitation in developing countries. I am focusing on the services of emptying the faecal sludge from the septic tanks and pits and transporting it to treatment facilities. To ensure that these services perform without contaminating the environment and posing a risk to public health, I'm looking at how they can be managed and regulated while remaining affordable and accessible to the entire population.
I would tell future PhD students to get involved in PhD groups and initiatives, to take advantage of the internal and external opportunities that are available, and to enjoy it as much as possible. After all, doing a PhD means having three years or more to run your own project and become an expert in your chosen area - it's a unique time in your life.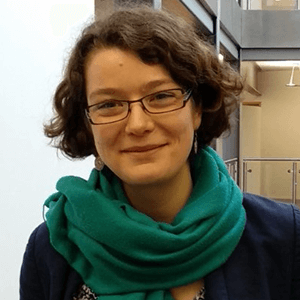 There are various training sessions and seminars that Loughborough University organises that are very helpful. Additionally, I have had lots of support from other PhD students, which has been extremely valuable.
It can be stressful to join a new university as an international student. The first couple of months were the most challenging due to paperwork and administrative tasks, but Loughborough's staff made this process a lot easier for me. I have felt very welcome and made some incredible friends. Many Loughborough students are international, so it's easy to share tips and experiences with each other.