Akshay
Alumnus, International student
Course

Subject area
Loughborough University is number one for sports-related subjects in the world and it was an easy decision for me to come here to study for an MSc in Sport Management.
The course has given me an insight into the various aspects of the sports industry. I believe, after the completion of this course, I will have gained a thorough understanding of the sports industry, specific to management, and be better suited to work within this industry.
Holding an undergraduate degree from an Asian engineering university, I was unprepared for the style of education and evaluation that I would experience here in the UK. Had it not been for the academic support available to international students, I believe that I amongst many others would have had a tough time adapting to the education and evaluation here.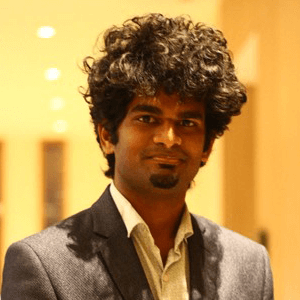 Given the current situation and concerns around the COVID-19 pandemic, I was grateful to be in an institute that found a way to deliver teaching, while keeping all the students and staff safe and maintaining the high quality of education that it is known for.
Highlights of my time at Loughborough outside of my studies include being elected as the course representative for my course. This experience helped me build strong relationships with staff and fellow students and extend my professional network. I am also grateful to have made some lifelong friendships within my accommodation.
Following graduation, I hope to take up an administrative role in a sports organisation. Before starting this course, this plan would have been just a dream. Had I not taken up this course, I would not have been able to actualise this.
The advice I would give to someone considering studying this programme is to keep an open mind and be receptive to information and topics. Attending guest lectures and seminars with experts significantly enhances your understanding of the industry and gives an opportunity for networking.