The Personal Best Award is a fantastic way of evidencing your personal and professional development at university.
Kick start your skills development
Your future employers will be looking for you to develop valuable skills and experience alongside your studies. The Personal Best Award has been designed to support you with your development in the 15 skill areas of Personal Best and is a fantastic way of recording and evidencing your experiences.
Be the best version of yourself
To develop your skills, take a look at the Award badges and select activities that fit in with your development needs, interests and available time.
Each badge has a number of essential activities to help you develop your knowledge and understanding in that area. In addition, we have provided some suggested activities and you can also add and reflect on other activities you get involved in during your time here at Loughborough.
Stand out to future employers
The award will help you evidence your skills to employers. It is easy to get started – just go to the app and select which badge you want to get started on. You may find that you are taking part in some of the badge activities already!

Complete 9 out of the 15 badges to receive the Personal Best Award which will be recorded on your degree transcript.

There is no set time limit on completing the badges, you choose your own pace, but in order to get the Personal Best Award on your degree transcript, you need to complete 9 badges by 1 May of your graduation year.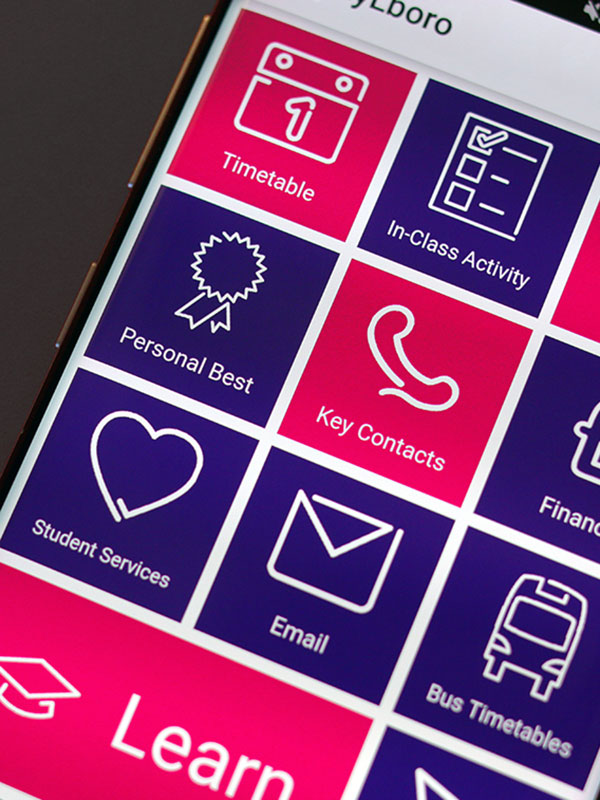 Access Personal Best through the myLboro app
Review your skills

Set goals to develop
Record and reflect on your activities
Access a wide range of opportunities, resources and information to get started
Build your unique profile; a personal record of activities and skills that will be invaluable as a portfolio of professional development helping to create impactful CVs and job applications.