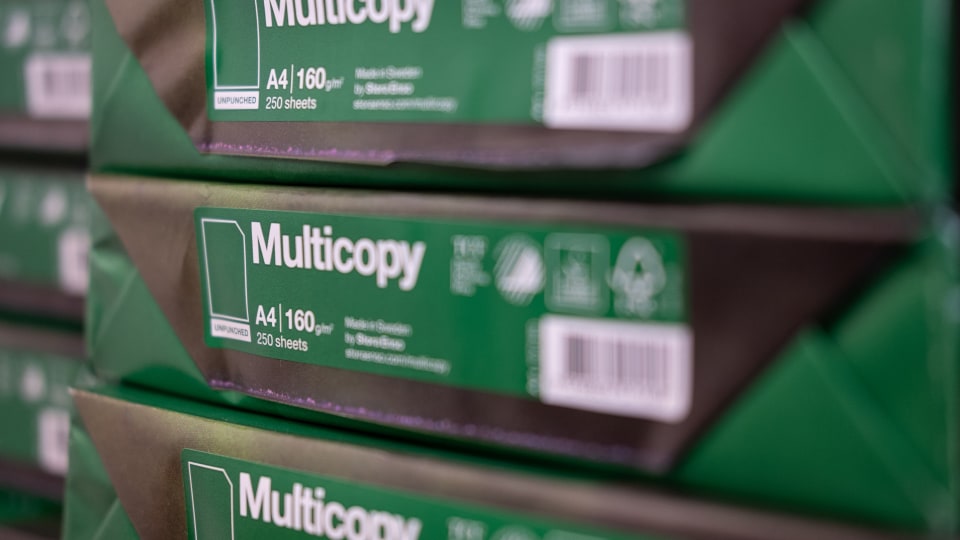 We offer a complete office supply service including paper, envelopes, labels, and packaging.
We ensure that all goods supplied are sourced from reputable, cost-effective suppliers whose quality meets with our high standards. All new paper products sourced by us are tested on our machines to ensure compliance prior to ordering.
Whilst we use recycled paper and products whenever possible and the technology is constantly evolving, in some instances it is necessary to use virgin fibre materials. Where this is the case we will look to use products that have environmental accreditation such as PEFC or FSC to demonstrate that they are manufactured sustainably.
We further support the University's sustainability strategy by running the Stationery re-use service, taking in unwanted items for advertisement and distribution to students, staff and associated charitable bodies. Contact us to arrange collection of your unwanted items. Items can be sourced for re-use from our Online Shop
We take full ownership on all orders and deliveries so any issues that may arise can be dealt with swiftly and effectively. All stationery orders are delivered free of charge on campus using our own delivery vehicle on a next day service for most goods.
The wider Creative and Print Services are responsible for our visual identity and have created full guidelines on tone of voice, imagery and style to ensure consistency across the whole institution and build recognition with our core audiences.
You can order a range of branded corporate stationery from our online shop, everything from business cards and report covers to folders, notepads, and door signs.
Environmental accreditation: