Large format poster printing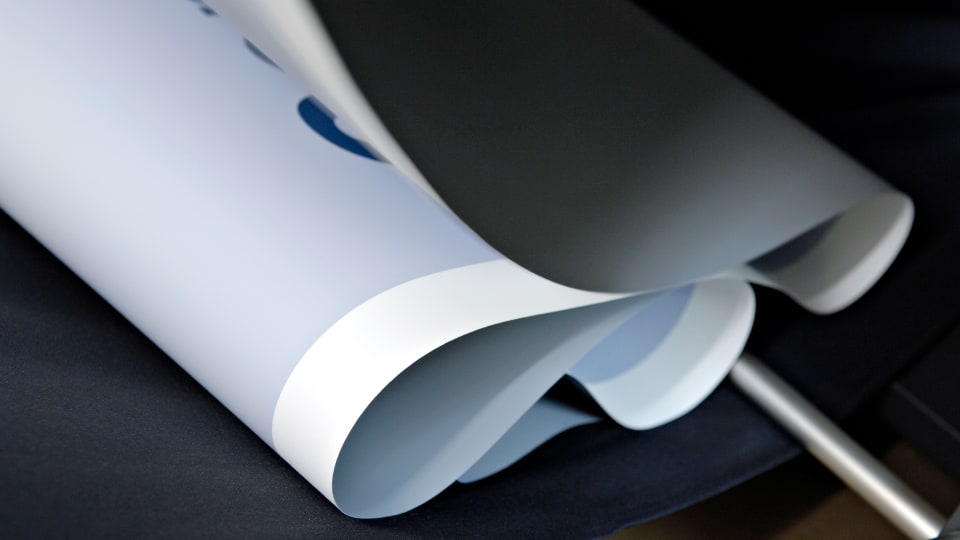 We can print posters up to A0 size on a range of medias via our Online Shop.
Whether you want to advertise an event or need a poster for your coursework, our large format posters are a great way to make a statement.
All large format prints can take up to three days to turnaround but where possible we will produce them sooner and advise you when they are ready.
We can provide bespoke sized posters up to a metre wide with no limit on length and for specialist projects we stock a range of media such as acetate, tracing paper, wallpaper, Tyvek and soft banner material. These bespoke projects are produced on our industry standard printers, ensuring a high-quality finish. You can also order laminated or encapsulated posters for a more hard-wearing product.
Advice can be given on the best solution if you contact us.
PowerPoint templates
A selection of PowerPoint templates are available for staff and student use in creating research and coursework submission posters. Once your design is complete, save to .pdf and upload to the University Online Shop, select your finishing and arrange collection to suit your timescale.
Managed service
Our managed large format service is a great option for special media, bespoke sized or laminated posters.
This service is for where your artwork needs the attention of our experienced print technicians and can take some time to define issues and prepare files.
We will advise you of the turnaround time when discussing your requirements.
Contact us for more information.