High Speed Sintering
Improving the way goods are manufactured: the global adoption of a revolutionary 3D-printing process
Manufacturers across all sectors seek more efficient, sustainable production and faster time to market products. Additive manufacturing, or 3D printing, realises these goals and opens the possibility of mass customisation and accelerated innovation.
High-Speed Sintering (HSS) - invented at and patented by Loughborough University - is the original 3D-printing process to enable low-cost, high-volume, mass manufacture of complex and customisable parts, that competes economically with injection moulding.
Since 2016, the subsequent global rollout of the HSS processes, under license to multiple companies has revolutionised the mass manufacture of polymer parts and is accelerating the shift towards digital manufacturing leading to global economic, environmental and health impacts.
Many sectors have adopted HSS in their end-product supply chains - including aerospace, automotive, consumer goods, healthcare and medical - and a growing number of global brands have adopted HSS to create their products.
Image courtesy of Xaar plc
Our impact
New revenue and jobs
More than £1 billion in new revenues created for licensees and supply chain partners as well as thousands of high-value jobs
2,500+ HSS machines installed across Asia, Europe and North America
For each machine commissioned, it is estimated that 1 to 1.5 new high-value jobs are created
90% reduction in part production waste
Close to 100% of the post-production powder can be recycled using HSS
Currently, Selective Laser Sintering processes generate circa 1200 tons of waste powder per year
Improving the health and safety of keyworkers
HSS machines are being used to produce millions of pieces of personal protective and mass testing equipment in response to the COVID-19 pandemic
TCT podcast #134 - "We're prioritising consistency over speed. And for perfectly good reasons."
Professor Neil Hopkinson discusses the HSS R&D journey and route to commercialisation.
The research
Our research in this area dates back to 2001 when Professor Neil Hopkinson began to explore alternatives to injection moulding in a bid to reduce production costs and allow more flexible component design.
Initially, he and his team explored and demonstrated a novel sintering process which was patented in 2003.
The team continued work to develop the process and, in 2004, secured funding from EPSRC to build the first laboratory-based HSS machine. This facilitated systematic testing and the refinement of key manufacturing parameters.
Collaborative R&D Project funding from Innovate UK accelerated the technology development and the University filed a process improvement patent in 2011. Just three years later, HSS machines became commercially available.
Since then, the HSS process has evolved rapidly, and is now known as Selective Absorption Fusion (SAF). The technology was acquired by Stratasys in 2021. The H350 – the first 3D printer to use SAF – was launched in 2022.
Research funders
EPSRC
HEFCE / HEIF
Innovate UK
Research project partners
3D Systems
BAE Systems
Cobham
Evonik
Farapack Polymers
Glasgow Caledonian University
New Balance
Queen's University Belfast
Sebastian Conran Associates
TNO Industries
University of Sheffield
UK Sport
Unilever
Xaar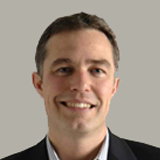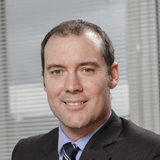 Stratasys
Commercialisation
High Speed Sintering is available under global licence from Loughborough University.