Evidence-based Classification Systems
Overview
Classification is the cornerstone of Paralympic sport, as it sets out to minimise the impact of impairment on the outcomes of performance. Classification thus facilitates inclusion in Paralympic sport, since athletes with more severe impairments still stand a fair chance of success. It also ensures that athletes are not penalised for enhancing their performance through skill and training.
That said, very few classification systems have been underpinned by rigorous scientific research and as such lack transparency. Audiences with limited understanding of Paralympic sports can find it difficult to understand why one athlete is classified differently to another. This lack of transparency leads to many athletes having their classification contested by other athletes and nations and has caused lots of controversy within the media.
Subsequently the International Paralympic Committee (IPC) mandated that all sports must develop robust, evidence-based classification systems. This necessitates the need for scientific research to help identify eligible impairment types, develop valid and reliable tests of impairment and activity limitation and to also establish relationships between impairment and performance. This should lead to the development of classification systems that are underpinned by reliable objective measures, rather than the subjective, expert opinion-based systems that many sports rely on today.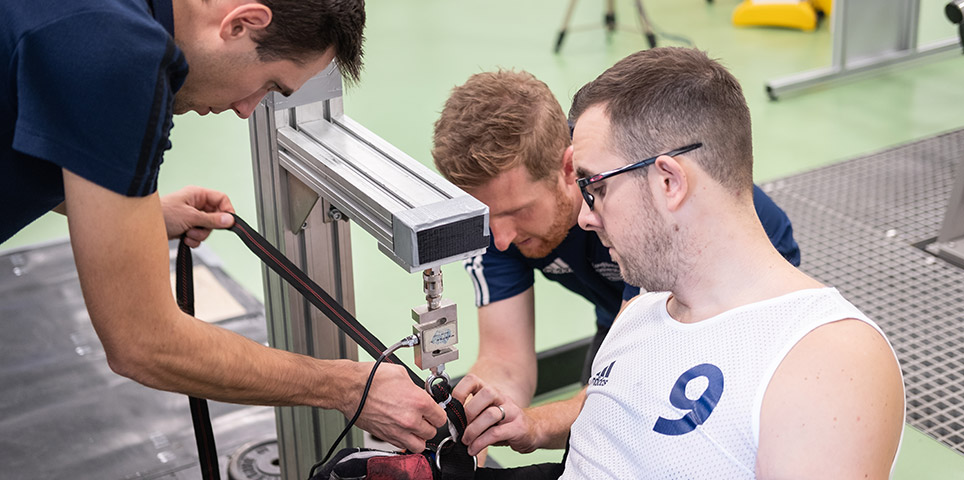 We, at the Peter Harrison Centre, are heavily committed to helping sports work towards evidence-based classification. As such, we are currently leading on classification projects in wheelchair rugby with the International Wheelchair Rugby Federation and working alongside world leaders in evidence-based classification from the University of Queensland on similar projects in wheelchair tennis with the International Tennis Federation.