Changing how the body feels
At the British Science Festival, held across Leicester in September 2022, we presented 16 different sensory illusions – eight invented by a Loughborough academic.
The event was aimed at people who would not normally be interested in science.
With that as our remit, we designed our illusions to be accessible to people of all ages (age 5+) and regardless of characteristics.
An unanticipated challenge was delivering illusions to a visitor who was blind and deaf. We did manage to deliver some illusions, but we will learn from this for future events.
Our illusions were designed to...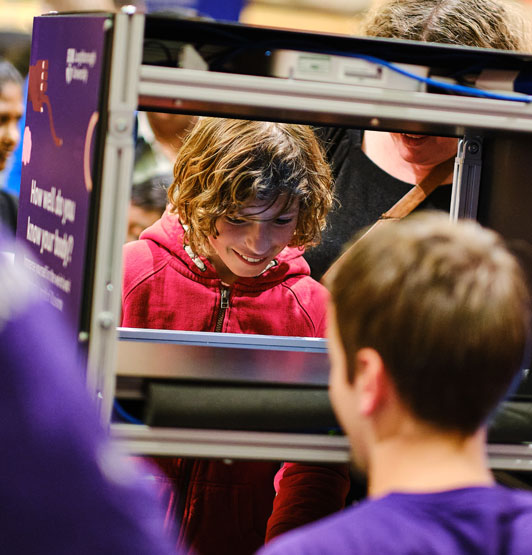 ...explain how the brain makes sense of the body from the sensory signals it receives.
Most of us have stable and reasonably accurate body representations – but by manipulating sensory input, we can encourage the brain to perceive and experience the body in a completely different way.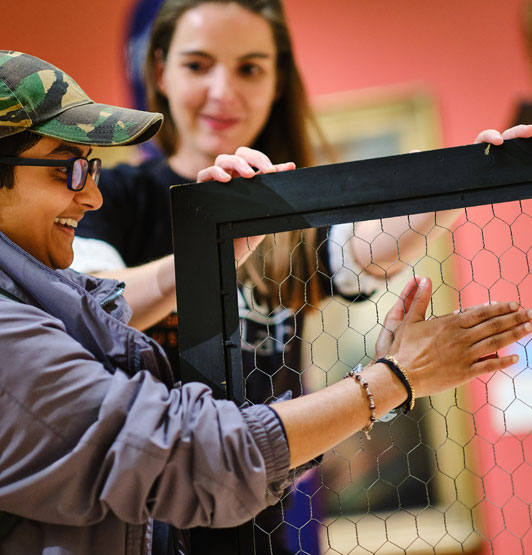 ...understand how we can use this information to learn about the healthy brain.
Using this information, we can also learn how the brain can get the body wrong in various disorders - for example chronic pain, developmental disorders, eating disorders, physical trauma and brain damage.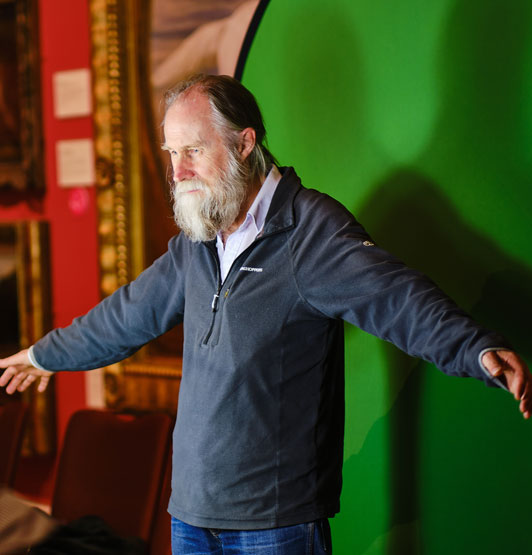 ...provide insight into how a person can feel they have a body that is different to how it looks from the outside.
How our body feels to us is a fundamental part of what makes us who we are. Understanding how that works - and how it can go wrong - is important for our health and wellbeing.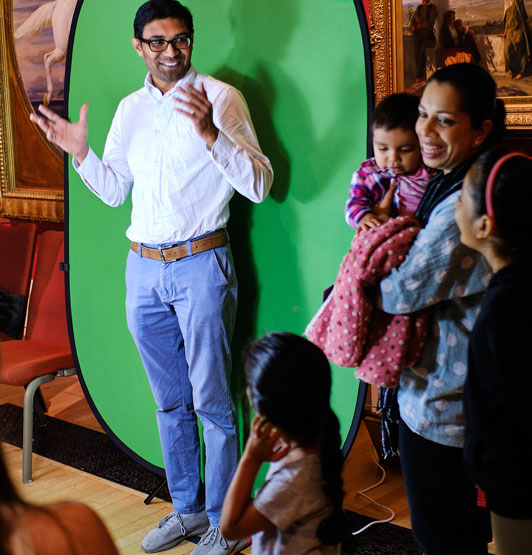 Visit our before-and-after gallery
Many of the illusions were designed to change how the hand felt. For example - giving people the sensation of having...
an extra hand or finger
a super-long finger
a missing or invisible hand
a melting hand
Go to the before-and-after gallery