Open-access global dataset supports physical activity research for children
Dr Lauren Sherar and Dr Dale Esliger
Sport, Exercise and Health Sciences
The International Children's Accelerometry Database (ICAD) is a unique open-access resource that supports research into the relationship between physical activity and health in young people.
Many studies have explored physical activity and health in young people, but until the advent of ICAD, there was no free-to-access standardised global repository for the accumulated objective data.
Between September 2008 and May 2010, 20 research groups from Europe, the US, Brazil and Australia contributed 46,131 raw Actigraph data files and accompanying health information to create ICAD.
The anonymised information – about children aged 3-18 years – was re-processed and standardised to ensure data consistency across studies.
In 2017, ICAD 2.0 was released. It includes more longitudinal data and provides access to a wider range of non-accelerometer data.
Being such a large database, ICAD offers increased statistical power and a truly heterogeneous picture. What's more, it has already been used to address critical questions about the role of physical activity in child health.
To date, 56 academics have applied to use ICAD, and 25 high impact papers have been produced as well as 12 conference papers – many authored by external applicants, including
"Moderate to vigorous physical activity and sedentary time and cardiometabolic risk factors in children and adolescents" (JAMA, 555 citations)
"Objectively measured physical activity and sedentary time in youth: the International children's accelerometry database (ICAD)" (IJBNPA, 177 citations) – named the journal's most cited paper of 2015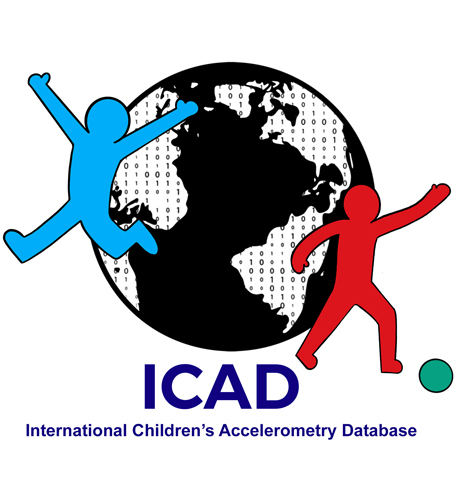 ICAD data also featured in the seminal LANCET physical activity series (2012), and are integral to several national physical activity guidelines worldwide, including the most recent UK Chief Medical Officer's physical activity recommendations.
The ICAD is managed by Loughborough University, the MRC Epidemiology Unit, Norwegian School of Sport Sciences, University of Agder (Norway), and University of East Anglia.