Its advocates claim that taking part in sport and physical activity can engage young people in developmental opportunities which empower them and impact positively on outcomes including mental and physical health, life skills, educational achievement and employability.
Furthermore, SBIs are increasingly being used in attempts to reduce youth offending particularly within the context of youth violence.
However, new research by academics from Loughborough University has shown that measuring the success of sport-based interventions (SBIs) is complex and problematic.
The team has found that the metrics used to indicate success, by funders, organisers and those in the justice sector – such as sessions attended, qualifications gained and increase in confidence – do not necessarily align with the aspirations of young people.
Elements such as the quality of sessions, enjoyment and relationship building are much more important to youngsters.
Dr Carolynne Mason, of Loughborough's School of Sport, Exercise and Health Sciences, said that there is tension between what funders expect delivery organisations to measure, and the value of SBIs when seen from the perspectives of the young people who take part.
She said: "We have argued that enhancing the evidence around the impact of SBIs, requires a shift in mindset away from adult-centric evidential concerns which fail to acknowledge children's viewpoints.
"We have further argued that funders and policymakers may need to relinquish their desire for the production of particular types of evidence simply because such desires fail to recognize the complex everyday life experiences of young people who offend or acknowledge the unique journeys upon which they embark."
Dr Mason also highlighted young people's reservations about giving personal details to figures of authority – another factor that likely contributes to poor data gathering, that needs to be addressed.
She said: "Children and young people, who are less powerful than adults, are often sceptical about revealing information that might be used against them and in the context of preventing and reducing youth offending their suspicions are heightened about the motivations of researchers and other adults particularly where their families are known to statutory services.
"Mistrust, low literacy levels and not wanting to disclose personal information all make using surveys with this target group challenging. Surveys designed to record impact across a narrow range of predefined dimensions to justify the initial financial investment in the intervention, often fail to demonstrate the impact that matters most to the children and young people in the programmes and therefore their voices are excluded from the evidence base."
In response to these challenges, a qualitative visual data collection tool which is based around a teenage cartoon-style pro-social sporting journey poster has been developed by the research team at Loughborough.
The innovative poster is based on academic insight from the criminal and youth justice sector as well as insight from a number of research projects undertaken by the research team and builds on the Theory of Change for 'Using Sport to Enhance Positive Outcomes for Young People in the Context of Serious Youth Violence' A Theory of Change | StreetGames (Mason, Walpole and Case, 2020).
This Theory of Change has already started to have a significant impact in the field and has been adopted nationally by StreetGames and more recently, by the Ministry of Justice as the framework for its recent £5m Youth Justice Sports Fund funding.
The poster was initially developed by the research team – with the support of Dr Lesley Sharpe, from the University of Lincoln – in partnership with StreetGames as an engagement tool for referral agencies working with young people at risk of involvement in Serious Youth Violence (SYV).
Dr Mason said: "The poster is about engaging the young person in normative, pro-social opportunities with an emphasis on their strengths, making positive decisions and choices, benefits, achievements and future aspirations.
"These have the potential to contribute to the development of a pro-social identity, viewed as important in terms of preventing and reducing offending.
"Using a co-creation approach, the poster's value is currently being piloted by Dr Caron Walpole with young people living in the East Midlands who will have the opportunity to refine the evaluation tool based on their experiences."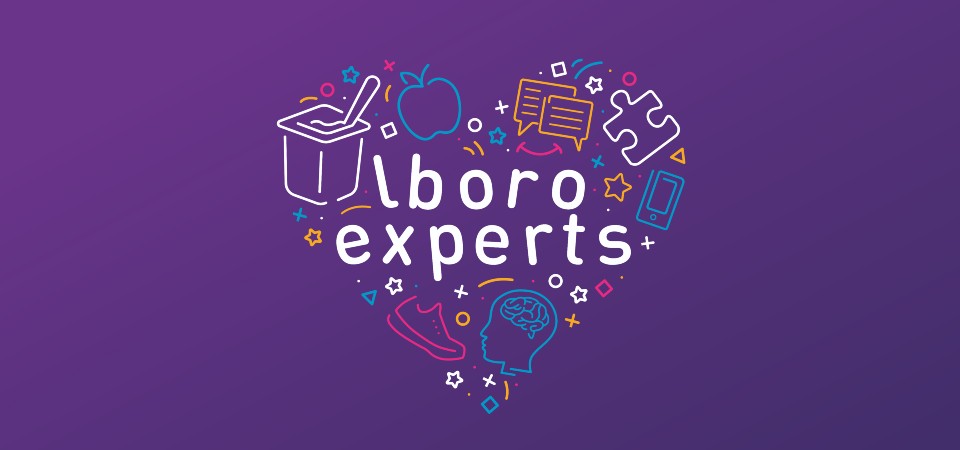 Keep an eye out on Twitter and TikTok for the latest Children and Young People campaign news by searching #LboroExperts. Or visit the Media Centre for the latest campaign and University news.
ENDS