Six players from the Loughborough University National Tennis Academy (LUNTA) will be joined by three others with University links as all eyes turn to the prestigious grass court tournament in SW19.
In the Ladies Qualifying (21June onwards), Mimi Xu, Ranah Stoiber, and Talia Neilson-Gatenby are all set to play, and will be joined by fellow LUNTA player Given Roach in the Girls Juniors event.
Luca Pow will feature in the Men's Qualifying (20 June) and will also form part of the Boys Juniors competition that gets underway on 2 July. Another LUNTA player, Henry Searle, has also been selected to appear in the draw.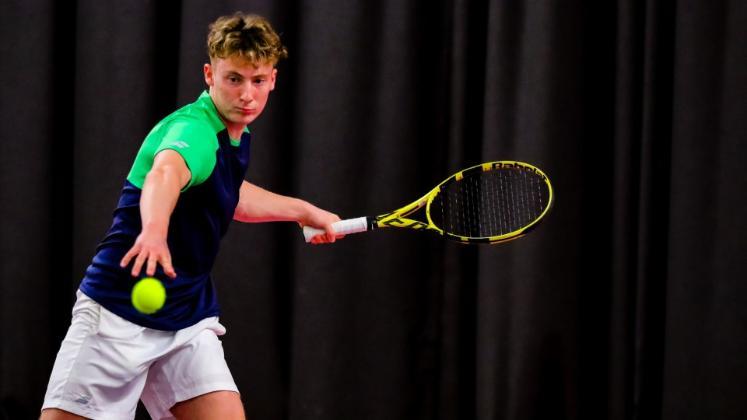 LUNTA player L‌uca Pow on court. Image provided by Ben Lumley Photography.
Julian Cash, Olivia Nicholls, and Lloyd Glasspool are all also expected to make their mark at the tournament.
Loughborough alumna Nicholls should feature in the Women's Doubles, and Cash, a TASS Player/Coach at Loughborough Sport, is set to play in the Men's Doubles.
Current student Lloyd Glasspool will also compete in the Men's Doubles event.
Glasspool, 28, who is currently studying at the School of Business & Economics on The Loughborough Executive MBA programme, has enjoyed an impressive season so far.
He impressed at the French Open last month by reaching the quarter-final stage alongside partner Harri Heliövaara.
He also reached the final of the Queen's Club Championships last weekend – the tournament widely recognised as an ideal preparation event for Wimbledon – before being beaten by Croatia pair Nikola Mektic and Mate Pavic, 6-3, 6-7, 6-10.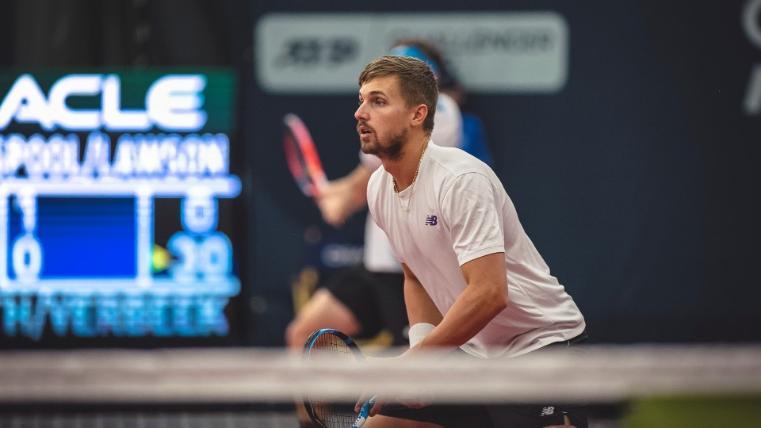 L‌loyd Glasspool will go to Wimbledon in confident mood after a strong season so far. Image provided by Still Sport Photography.
The 2022 Wimbledon Championships will begin on Monday 27 June until Sunday 10 July.