News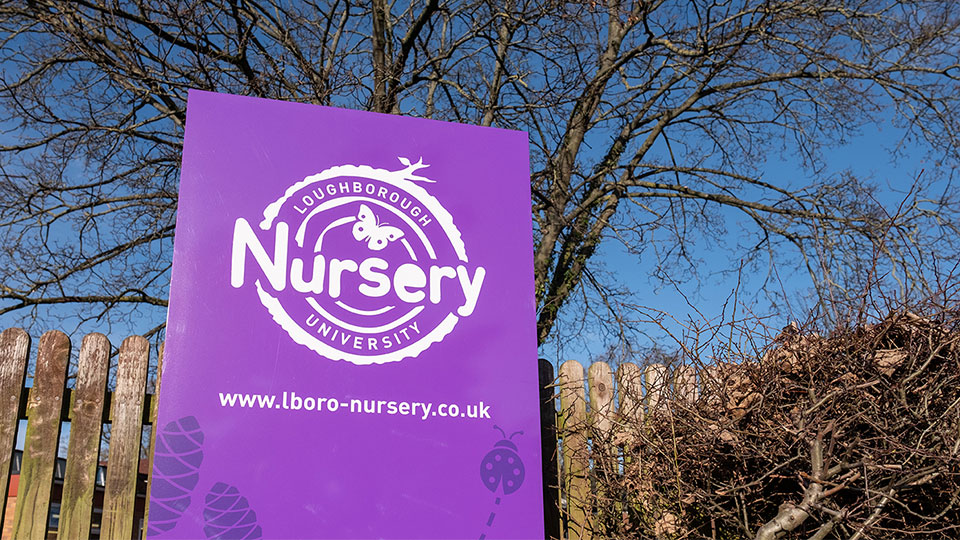 Vice-Chancellor welcomes the campus nursery as it becomes part of Imago
The Vice-Chancellor welcomes the newly-named Loughborough University Nursery after its transfer from the Students' Union to Imago.
For many years the nursery has provided a much needed and valued service for students, staff and the wider Loughborough community, offering children in its care a place to grow and develop. Students have also provided approximately 1,700 hours of volunteering for the nursery over the years.
This transition recognises the important part the nursery plays in the realisation of the University's ambitious People and Organisational Development Strategy, and will ensure the nursery can continue to thrive.
Speaking about the transfer Adèle MacKinlay, the University's Director of People and Organisational Development said: "The nursery's strong reputation for excellent and caring child-care is well known in the Loughborough community, and is thanks to the tireless efforts, energy, and creativity of Caroline Farley, Nursery Manager, and her fabulous team. Thank you to all of the families who have allowed us to care for their children over the years and make the nursery the success that it is. The nursery will continue to thrive and develop its child-care services under the leadership of Imago."
Caroline Farley, Nursery Manager added: "We look after the children, empowering parents to return to study and work, but the children are also the next generation and we are committed to providing them with a high-quality early years education. We are excited to strengthen the roots we have put down and watch the children flourish and grow."
The Vice-Chancellor's welcome is available to watch below: