News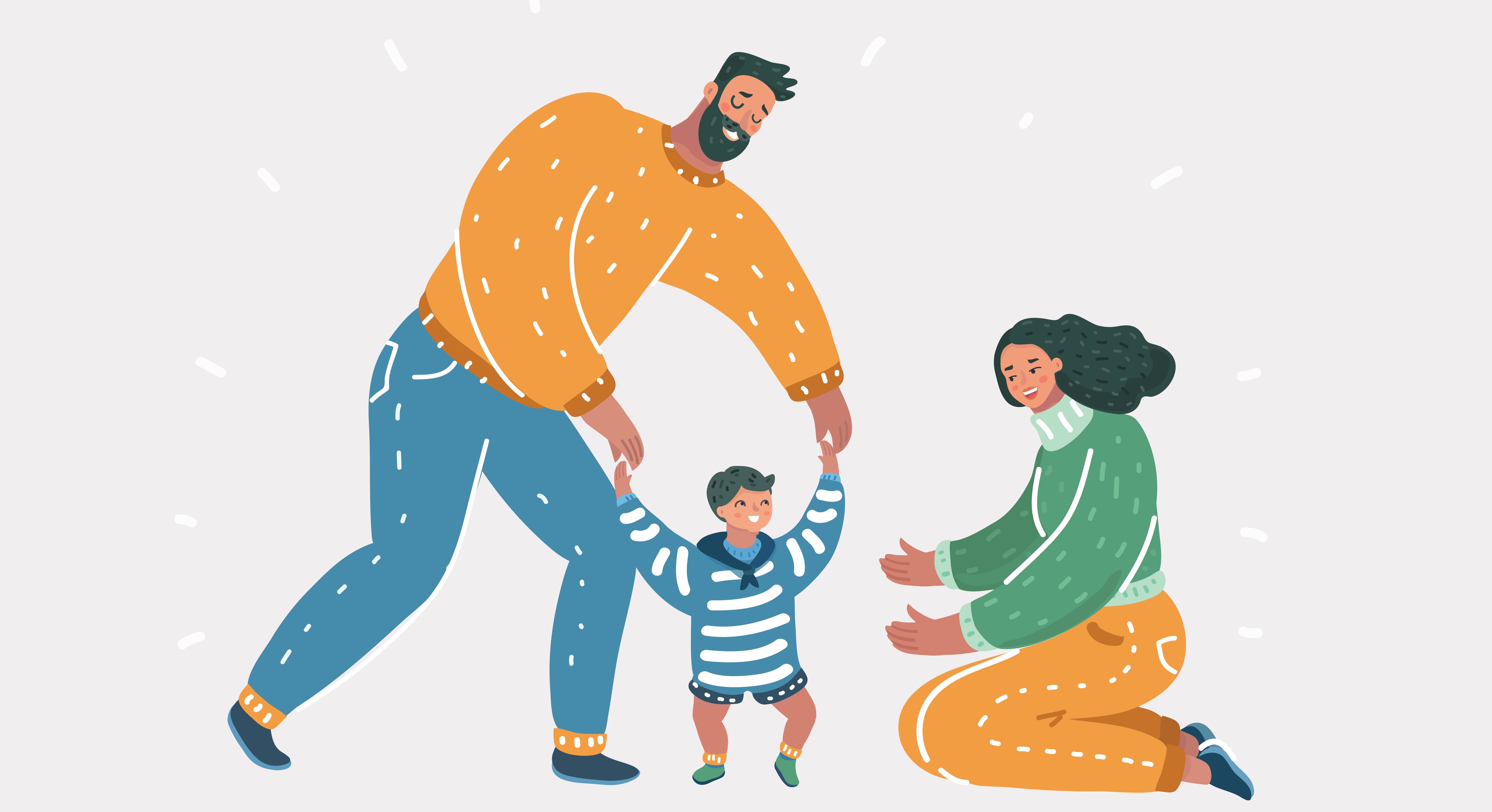 PARENTS: Expert shares practical ideas for helping children and babies with their physical development at home
A Loughborough University academic has shared practical tips to help parents and guardians deliver physical development opportunities to children at home following the closure of nurseries and other childcare facilities.

Dr Janine Coates, of the School of Sport, Exercise and Health Sciences (SSEHS), says, as well as keeping children's mind active during this difficult time, it is important that parents remember to keep children moving and exploring.
This is because these activities aid with physical development, which involves developing control of muscles and physical coordination.
It is the primary function in all other life skills and enables children to complete simple tasks such as sitting still, holding a pencil, putting on shoes and reading.
In a bid to help parents with children now at home, Dr Coates has shared a selection of activity ideas from the Early Movers website – a free online resource she designed with early years practitioners, external consultants, Loughborough Campus Nursery and SSEHS academics.
She previously outlined three easy-to-do games for different development stages in the following videos:
Babies:
Toddlers:
Preschoolers:
Parents can find a full list of creative and fun activities to initiate with youngsters online under the Early Movers' 'Activities' section.
Ideas range from 'Feed the Fish' – a game that sees youngsters test their balance and throwing skills by walking across a bench to 'feed' toy fish by throwing a bean bag at them – to 'Treasure Baskets' – an activity that utilises a box and simple household items to help with hand-eye co-ordination, picking-up objects and other skills.
Of the website and need to prioritise physical development opportunities, Dr Coates said: "With schools closing and parents under pressure to take over their children's learning, it's important to remember that so much of young children's learning comes from moving and exploring their environment.
"Children aren't designed to sit still for long periods and whilst we're spending more time at home during the pandemic, with parents also potentially juggling working from home with childcare, it's important to build in regular breaks from screen time and table-based activity.
"Our website provides parents with a range of simple and fun ideas keep children busy whilst keeping their minds and bodies active."
The full activity list, plus additional information on understanding child physical development, can be found on the Early Movers website at: www.earlymovers.org.uk
An overview of the website is also given in the below video:
Notes for editors
Press release reference number: 20/35
Additional information on Early Movers
Early Movers also has a section on 'Core Skills', which breaks down skills into categories – such as rolling, balancing and catching – and gives examples of the movements that would be expected to be seen emerging in babies, toddlers, and pre-schoolers.
It aims to provide those looking after children with the tools to help youngsters progress from the building blocks of each core skill to simple and advanced levels.
Loughborough University
Loughborough University is equipped with a live in-house broadcast unit via the Globelynx network. To arrange an interview with one of our experts please contact the press office on 01509 223491. Bookings can be made online via www.globelynx.com
Loughborough is one of the country's leading universities, with an international reputation for research that matters, excellence in teaching, strong links with industry, and unrivalled achievement in sport and its underpinning academic disciplines.
It has been awarded five stars in the independent QS Stars university rating scheme, named the best university in the world for sports-related subjects in the 2019 QS World University Rankings, University of the Year by The Times and Sunday Times University Guide 2019 and top in the country for its student experience in the 2018 THE Student Experience Survey.
Loughborough is in the top 10 of every national league table, being ranked 4th in the Guardian University League Table 2020, 5th in the Times and Sunday Times Good University Guide 2019 and 8th in The UK Complete University Guide 2020.
Loughborough is consistently ranked in the top twenty of UK universities in the Times Higher Education's 'table of tables' and is in the top 10 in England for research intensity. In recognition of its contribution to the sector, Loughborough has been awarded seven Queen's Anniversary Prizes.
The Loughborough University London campus is based on the Queen Elizabeth Olympic Park and offers postgraduate and executive-level education, as well as research and enterprise opportunities. It is home to influential thought leaders, pioneering researchers and creative innovators who provide students with the highest quality of teaching and the very latest in modern thinking.