News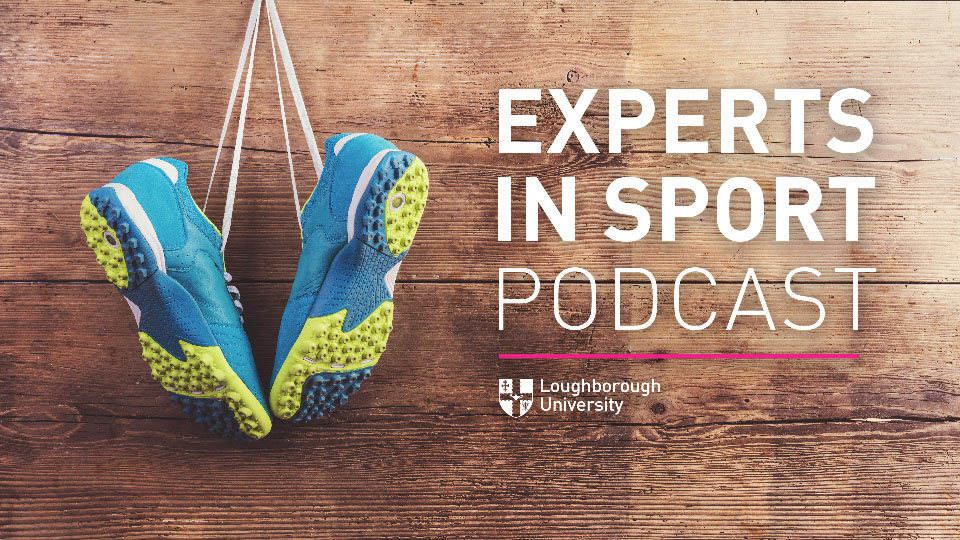 Experts in Sport: why do some of the best young players never make it?
Every professional sports club dreams of a long production line of young talent, but why do some of the most promising youngsters fail to fulfil their potential and inevitably fall by the wayside?
In this week's 'Experts in Sport' podcast, host Martin Foster (Applied Sport Management Lead) is joined by Loughborough University's Richard Allen (Director of Football) and Jamie Taylor (Performance Rugby Coach) to discuss talent identification in sport and how professional clubs can better support player development.
Both panellists have extensive experience in this field with Richard's career taking him from grassroots football to Tottenham Hotspur, Queens Park Rangers and The Football Association. Jamie has worked alongside many Premier League academies and previously held the role of Academy Head Coach at Leicester Tigers.
Jamie and Richard both draw on examples on talent identification at professional clubs, including the influence of foreign players, identifying the talent of players both young and old, discussing those individuals that didn't quite make it, and offering practical advice to players and clubs.
During the episode, the panel discuss 'speedbumps' within a young player's career – milestones deliberately put in place to help develop key skills. It is also touched upon how these markers can change and will not have the same effect on every single player:
"What is perceived as a speedbump for one player may be completely different for the other…it could be playing up, it could be playing down, it could be being dropped, these are the kind of things that can be used," Jamie explained.
"At Loughborough, we look at the deliberately teaching of these skills and implementing speedbumps and challenges - particularly with the conditions we're currently under. It's a perfect opportunity for players to develop psychological skills."
Richard also talks about how times are changing in the professional game and how a club's reputation for developing talent can both help and indeed hinder youngsters:
"Clubs are getting much better at understanding the requirements needed…certain clubs will have a reputation for having a good pathway and some haven't. You have the experience at Chelsea, where after a transfer ban they have had to suddenly use lots of good English players who have come through and flourished.
"The knock-on effect is down the pathway people assume it's easy to get into the first team. It also happened at Spurs, people thought it was easy…yes, they may have had more opportunities to get in front of the manager through training but more were rejected through this notion of character."
The 'Experts in Sport' podcast is a regular series that brings together experts from across Loughborough University with external thought leaders to discuss the latest research and hot topics in sport and academia.
Notes for editors
Press release reference number: 20/111
Loughborough is one of the country's leading universities, with an international reputation for research that matters, excellence in teaching, strong links with industry, and unrivalled achievement in sport and its underpinning academic disciplines.
It has been awarded five stars in the independent QS Stars university rating scheme, named the best university in the world for sports-related subjects in the 2020 QS World University Rankings and University of the Year by The Times and Sunday Times University Guide 2019.
Loughborough is in the top 10 of every national league table, being ranked 4th in the Guardian University League Table 2020, 5th in the Times and Sunday Times Good University Guide 2020 and 6th in The UK Complete University Guide 2021.
Loughborough is consistently ranked in the top twenty of UK universities in the Times Higher Education's 'table of tables' and is in the top 10 in England for research intensity. In recognition of its contribution to the sector, Loughborough has been awarded seven Queen's Anniversary Prizes.
The Loughborough University London campus is based on the Queen Elizabeth Olympic Park and offers postgraduate and executive-level education, as well as research and enterprise opportunities. It is home to influential thought leaders, pioneering researchers and creative innovators who provide students with the highest quality of teaching and the very latest in modern thinking.