News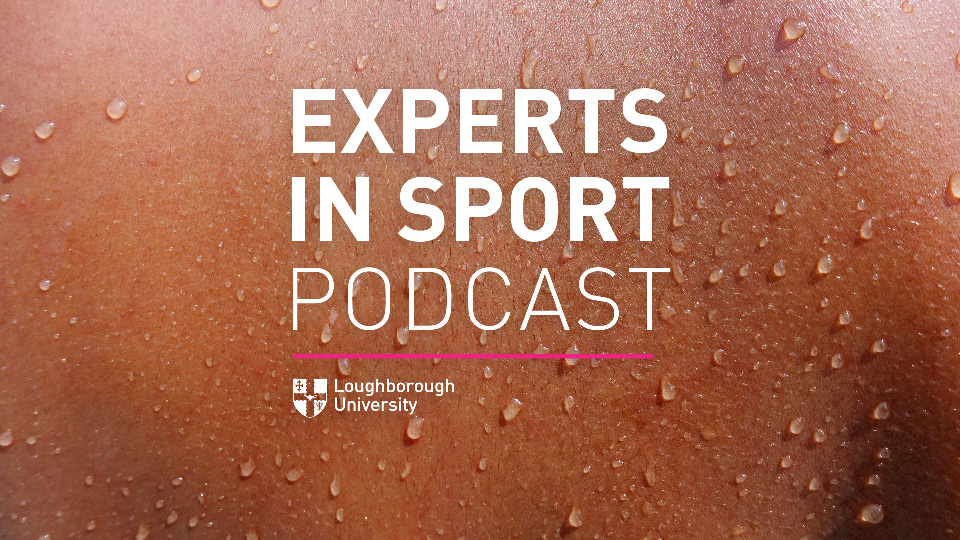 Experts in Sport: Beat the heat at the Olympic and Paralympic Games
Next summer's Olympic and Paralympic Games in Japan are widely anticipated to be the hottest and potentially most humid to-date.
These conditions will present a variety of challenges to athletes, coaches, and practitioners, and even those spectators simply watching the events unfold.
In this week's Experts in Sport podcast, host Martin Foster is joined by Dr Lee Taylor, Reader in Exercise & Environmental Physiology, Ben Stephenson, Research Assistant (Peter Harrison Centre for Disability Sport) and Professor Sebastian Racinais, Head of Research at Aspetar, where they discuss these challenges:
"Those long events, if you can't appropriately thermoregulate, are going to be very challenging to those athletes. If the ambient air temperature around you is hotter than, say, your normal homeostatic core [and skin] temperature, you're going to struggle to utilise your thermoregulatory mechanisms to remove this excess heat," explained Dr Taylor.
"The real challenge comes when the air around you is completely saturated with water vapour, i.e. it's very humid [and the ambient air temperature is high]. We know that when we are exercising at a high metabolic rate – with dry air at a temperature less than that of the skin – we are excellent sweaters as human beings and we can lose that heat very quickly.
"If we see conditions like we are expecting in Tokyo where it will be hot and humid…the air is so saturated with water, sweating becomes redundant. We can lose up to +90% of excess heat through evaporative heat loss but when that's compromised…you are essentially acquiring heat stress and heat load within the body until you either reduce the level of activity or engage in some form of strategy to reduce or limit that rise in heat," he said.
During the episode, Dr Taylor also touches on which events at the Games may see the biggest impact from the harsh conditions:
"The long events will be challenging for sure but also those events of a prolonged intermittent team sport nature (e.g. hockey, soccer and rugby sevens, etc). If the lead in phase (i.e. travel to the competition venue) and the warm-up have not been conducted or modified appropriately, body temperature may already be high enough to compromise physical performance, at the onset of competition. Sports, especially those with repeated bouts during the same-day (e.g. some track and field events, rugby sevens) are faced with controlling body temperature across the day."
Martin and Lee also talk about the difference between males and females and how each gender will be affected differently by the heat:
"The total body mass and heat storage capacity of females is a lot smaller than males. If you imagine a kettle of water a third full will boil much more quickly than if it is full – the same premise applies to athletes.
"If you have a 56kg female rugby sevens player she's going to get hot a lot quicker than a 100kg male rugby sevens player. Conversely, it is much easier to cool this (female) player because there is less heat to remove from her. The big guy is going to store more heat and take longer to cool down."
The full episode of this podcast can be found above and listeners can subscribe to the series by visiting Buzzsprout.
The 'Experts in Sport' podcast is a regular series that brings together experts from across Loughborough University with external thought leaders to discuss the latest research and hot topics in sport and academia.
Notes for editors
Press release reference number: 20/204
Loughborough is one of the country's leading universities, with an international reputation for research that matters, excellence in teaching, strong links with industry, and unrivalled achievement in sport and its underpinning academic disciplines.
It has been awarded five stars in the independent QS Stars university rating scheme, named the best university in the world for sports-related subjects in the 2020 QS World University Rankings and University of the Year by The Times and Sunday Times University Guide 2019.
Loughborough is in the top 10 of every national league table, being ranked 7th in the Guardian University League Table 2021, 5th in the Times and Sunday Times Good University Guide 2020 and 6th in The UK Complete University Guide 2021.
Loughborough is consistently ranked in the top twenty of UK universities in the Times Higher Education's 'table of tables' and is in the top 10 in England for research intensity. In recognition of its contribution to the sector, Loughborough has been awarded seven Queen's Anniversary Prizes.
The Loughborough University London campus is based on the Queen Elizabeth Olympic Park and offers postgraduate and executive-level education, as well as research and enterprise opportunities. It is home to influential thought leaders, pioneering researchers and creative innovators who provide students with the highest quality of teaching and the very latest in modern thinking.