News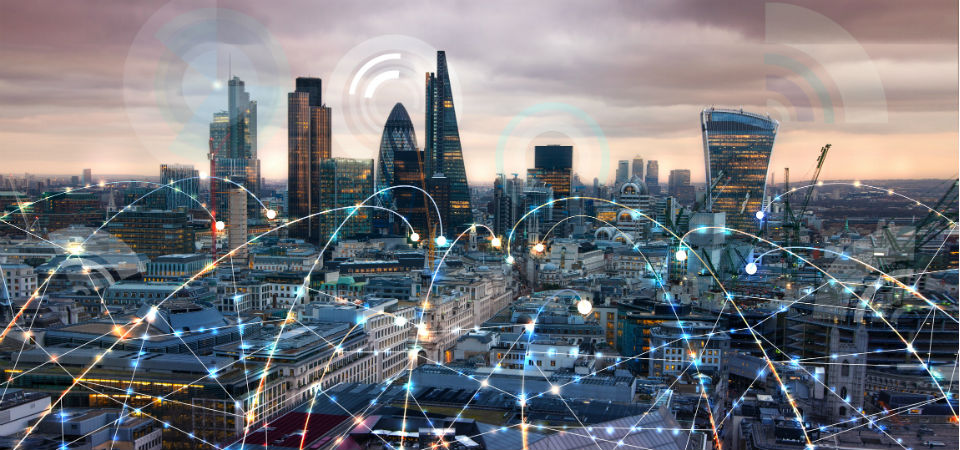 London and New York are the most connected cities in the world – new data shows
London is the most connected city in the world followed by New York, according to new data published by Loughborough University.
Researchers from the Globalization and World Cities (GaWC) Research Network, based at Loughborough and Ghent University, have ranked 707 cities from across the globe according to how integrated they are with the world economy.
The World According to GaWC 2020 was compiled by looking at the size and function of the offices of large management consultancies, law firms, accountants, financial services and advertisers based in each city.
The more firms present in a city, and the more networked they are, the higher the city ranks.
Being home to the headquarters of one of the 175 businesses included in the study, such as Deloitte, Ernst and Young, KPMG, PwC, Epsilon, Experian, Barclays, Capital One, Citi, Deutsche Bank, Goldman Sachs and Merrill Lynch, will also increase a city's score.
Detailed data for 2016 and 2013 have also been released, providing free access for further analysis.
The top 20 connected cities according to GaWC 2020:
London - UK
New York - USA
Hong Kong - China
Singapore - Singapore
Shanghai - China
Beijing - China
Dubai - UAE
Paris - France
Tokyo - Japan
Sydney - Australia
Los Angeles - USA
Toronto - Canada
Mumbai - India
Amsterdam - Netherlands
Milan - Italy
Frankfurt - Germany
Mexico City - Mexico
Sao Paulo - Brazil
Chicago - USA
Kuala Lumpur - Malaysia
The ranking is used to classify cities into 12 categories from Alpha++ down to cities with sufficiency of services.
London and New York are the only two ranked Alpha++.
Seven cities including Hong Kong, Paris and Tokyo occupy the next level and are classed Alpha+.
The list then continues with ten more categories – Alpha, Alpha-, Beta+, Beta, Beta-, Gamma+, Gamma, Gamma-, High Sufficiency and Sufficiency.
Michael Hoyler, Reader in Human Geography at Loughborough University, said: "The GaWC world city network data have been collected regularly since 2000, and provide information on the locational strategies of advanced producer service firms – in accountancy, finance, corporate law, advertising and management consultancy – across cities worldwide.
"GaWC data can give us a unique insight into the emergence of a 'world city network', the highly integrated circuit of strategically important cities at the centre of the global economy.
"Collecting these data over two decades has allowed GaWC researchers to monitor and analyse the dynamics of corporate globalisation as it unfolds, and contracts, in cities around the world.
"Policy makers in cities can use the data to evaluate the position of their city within wider global networks of corporate service provision."
The levels are interpreted as:
Alpha++
In all analyses, London and New York stand out as clearly more integrated than all other cities and constitute their own high level of integration
Alpha+
Other highly integrated cities that complement London and New York, largely filling in advanced service needs for the Pacific Asia
Alpha and alpha- cities
Very important world cities that link major economic regions and states into the world economy
All beta level cities
These are important world cities that are instrumental in linking their region or state into the world economy
All gamma level cities
These can be world cities linking smaller regions or states into the world economy, or important world cities whose major global capacity is not in advanced producer services
Cities with sufficiency of services
These are cities that are not world cities as defined here but they have sufficient services so as not to be overtly dependent on world cities. Two specialised categories of city are common at this level of integration: smaller capital cities, and traditional centres of manufacturing regions
ENDS
Notes for editors
Press release reference number: 20/149
Loughborough is one of the country's leading universities, with an international reputation for research that matters, excellence in teaching, strong links with industry, and unrivalled achievement in sport and its underpinning academic disciplines.
It has been awarded five stars in the independent QS Stars university rating scheme, named the best university in the world for sports-related subjects in the 2020 QS World University Rankings and University of the Year by The Times and Sunday Times University Guide 2019.
Loughborough is in the top 10 of every national league table, being ranked 4th in the Guardian University League Table 2020, 5th in the Times and Sunday Times Good University Guide 2020 and 6th in The UK Complete University Guide 2021.
Loughborough is consistently ranked in the top twenty of UK universities in the Times Higher Education's 'table of tables' and is in the top 10 in England for research intensity. In recognition of its contribution to the sector, Loughborough has been awarded seven Queen's Anniversary Prizes.
The Loughborough University London campus is based on the Queen Elizabeth Olympic Park and offers postgraduate and executive-level education, as well as research and enterprise opportunities. It is home to influential thought leaders, pioneering researchers and creative innovators who provide students with the highest quality of teaching and the very latest in modern thinking.