Professor Sabina Mihelj and Dr Václav Štětka, who are leading the project, say already the Centre for Research in Communication and Culture team have identified worrying developments.
They say in several countries "reckless political elites and restrictions on media freedom are sowing distrust among citizens and making them vulnerable to disinformation".
In a bid to provide new insights into the role of the media in shaping citizens' responses to a public health emergency, the team are conducting in-depth interviews with 120 participants from Poland, the Czech Republic, Hungary and Serbia.
Professor Mihelj and Dr Štětka say the majority of the countries included in the study – most notably Hungary, but also Poland and Serbia – have used the pandemic as "an excuse for curtailing democratic rights and imposing far-reaching limitations on the freedom of speech, far beyond any measures seen in the West".
The researchers have listed the following examples:
A new law introduced in Hungary enables Prime Minister Orban to rule by decree, without any democratic oversight, complemented by a threat of a five year jail sentence for anyone who dares to criticise the government. According to several commentators, this change effectively abolished democracy in Hungary
Potentially unconstitutional changes have been made to the Polish electoral law, which favour the ruling party – making them more likely to win the upcoming elections in May, which have not been postponed despite the pandemic
Severe restrictions on movement, including 48 hours curfews, and harsh penalties for any breach of rules have been put in place in Serbia
Polarisation of public opinion, with several outlets and governments openly endorsing China and criticising the EU
Misleading reports have been identified in Hungary blaming immigrants for the outbreak.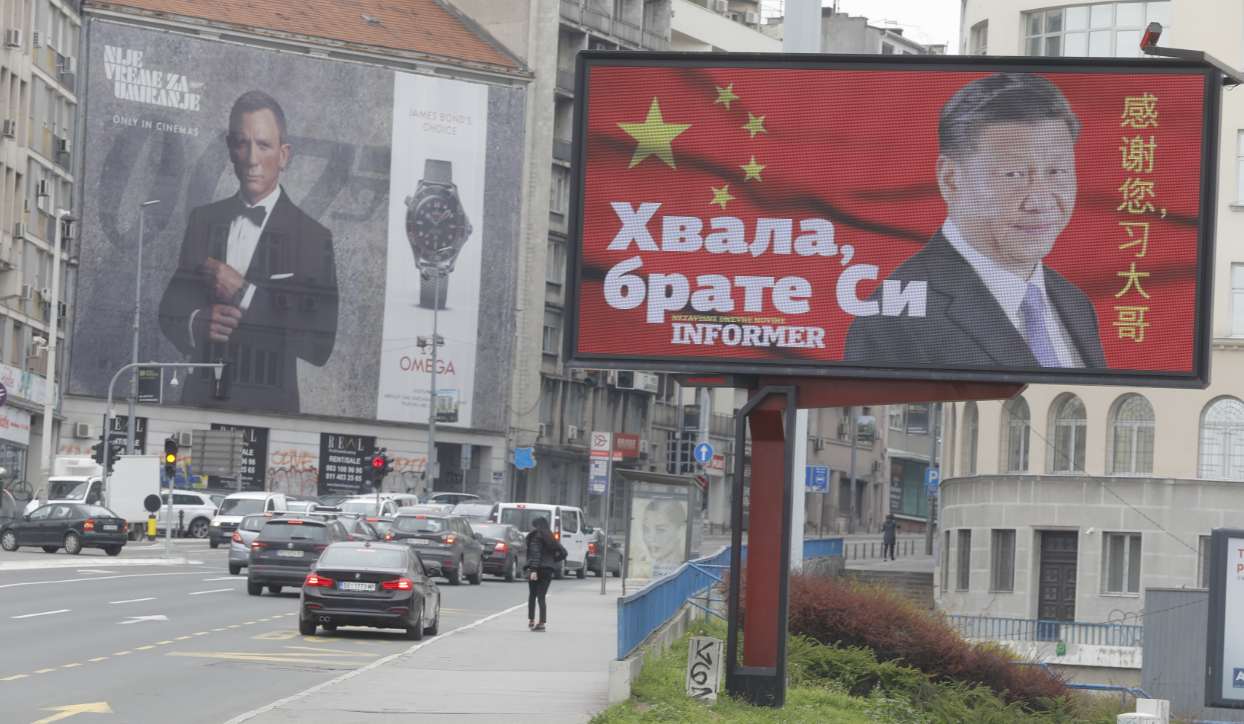 ‌In late March, pro-China billboards appeared across Serbia, sponsored by the tabloid Informer, one of the country's most widely read daily newspapers. Copyright: Informer, republished with permission.
Prior to this study, the team conducted large-scale surveys of news consumption and political attitudes with close to a thousand research participants in all four countries.
In the coming months, the academics will analyse and compare both sets of data to investigate how media use changed during the public health emergency.
Both studies form part of a larger research project titled 'Illiberal Turn', funded by the ESRC (Economic and Social Research Council), which focuses on the role of news consumption in the rise of 'illiberalism' and decline of democratic standards in parts of Eastern Europe.
The project includes several partner organisations representing European media regulators, journalists and other media professionals, as well as civil society organisations.
The team decided to adapt their research to focus on the pandemic when it came to light as it provided them with a rare opportunity to trace dramatic changes in citizens' everyday lives and media use as they happened.
The research has the potential to bring in-depth insights into the impact of a public emergency on media freedom and democracy.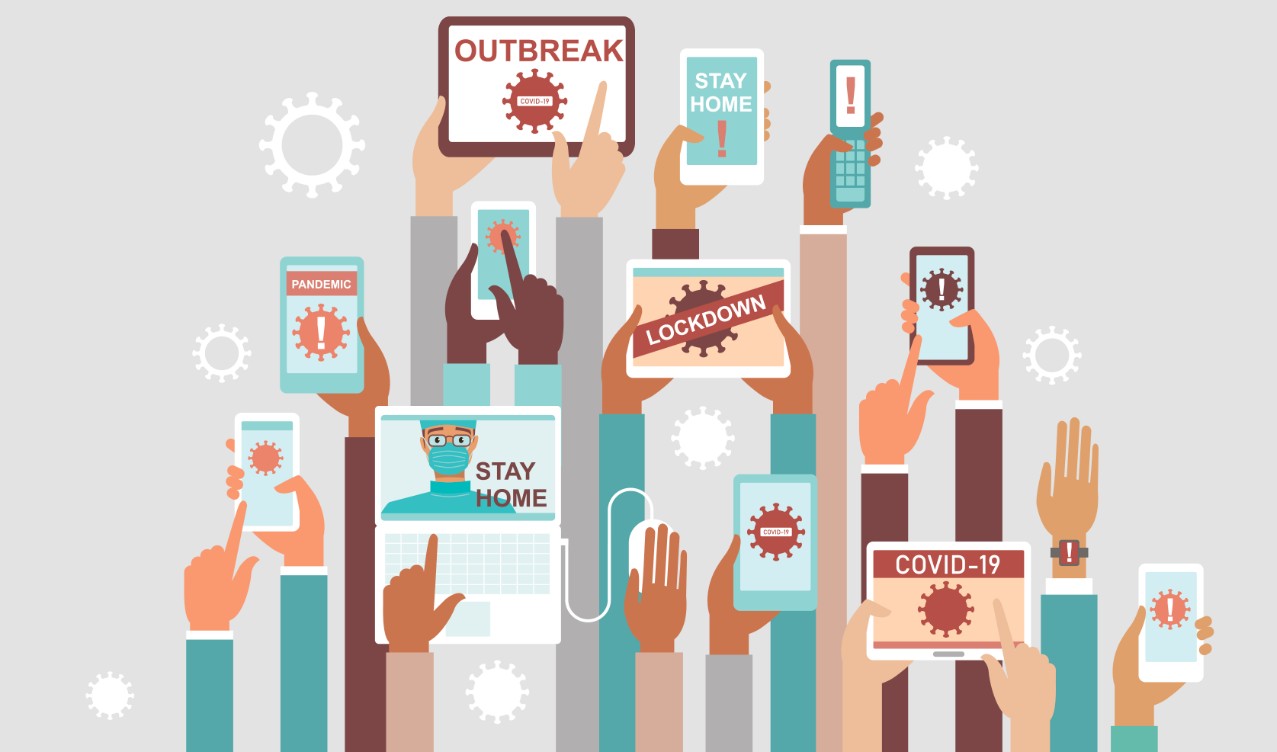 ‌‌The research will provide new insight into the role of the media in shaping citizens' responses to a public health emergency. Image courtesy of Getty Images.
Dr Štětka and Professor Mihelj commented: "In several countries of Eastern Europe, emergency measures imposed in response to the COVID-19 pandemic function as a convenient smokescreen for an authoritarian power-grab and excessive control over citizens.
"At the same time, media freedom is under strain, with several countries imposing severe restrictions on the freedom of information, and even threatening with jail sentences for anyone voicing criticism of government measures.
"Devoid of reliable information, citizens are becoming distrustful of official government communication and vulnerable to fake news and conspiracy theories, which are spreading not only through social media channels but also through mainstream media, many of which are under the control of the government or local oligarchs."
They continued: "The results of our study are set to provide in-depth insights into the role of the media in shaping citizens' responses to a public health emergency, while also showing how such an emergency can be manipulated to push citizens into accepting severe and potentially long-lasting restrictions on their democratic rights.
"We hope this will lead to more pressure being placed on national governments – as well as the EU and other transnational actors –to safeguard media independence and ability of journalists to hold them to account in critical moments, while digital platforms need to step up their efforts to expose and halt targeted disinformation campaigns."