At some point or another, we've all heard a beloved elderly relative or friend comment on how youngsters should be raised.
The older generation may have some hidden gems for raising offspring, as we're sure the generation before them did, and the generation before that…
But was the past behaviour of parents necessarily sensible?
Dr Joan Fitzpatrick, of the School of Social Sciences and Humanities, has looked at our ancestors' advice for raising children.
She's not looked at our grandma's era, or our great-grandparents', she's examined the tips our long-lost family members might have used in the 16th century.
Below Dr Fitzpatrick shares some of the weird and wonderful tips she's unearthed that you may (not) want to take note of.

"Like many families today, parents in the 16th century needing advice may have turned to books", said Dr Fitzpatrick
"In the 16th century, advice would have come from what is known as 'dietary literature' – books that offered advice to all sorts of people, including parents, on health and well-being.
"Popular titles included Thomas Elyot's The Castle of Health, Andrew Boorde's A Compendious Regiment, or A Dietary of Health, and William Bullein's The Government of Health.
"These books were the first dietaries to be written in English rather than Latin, and the first to take into account English foods, the English climate, and the habits of English people as well as ancient ideas about health.
"We know that they were popular and widely read because they were frequently reprinted in the decades after they first appeared."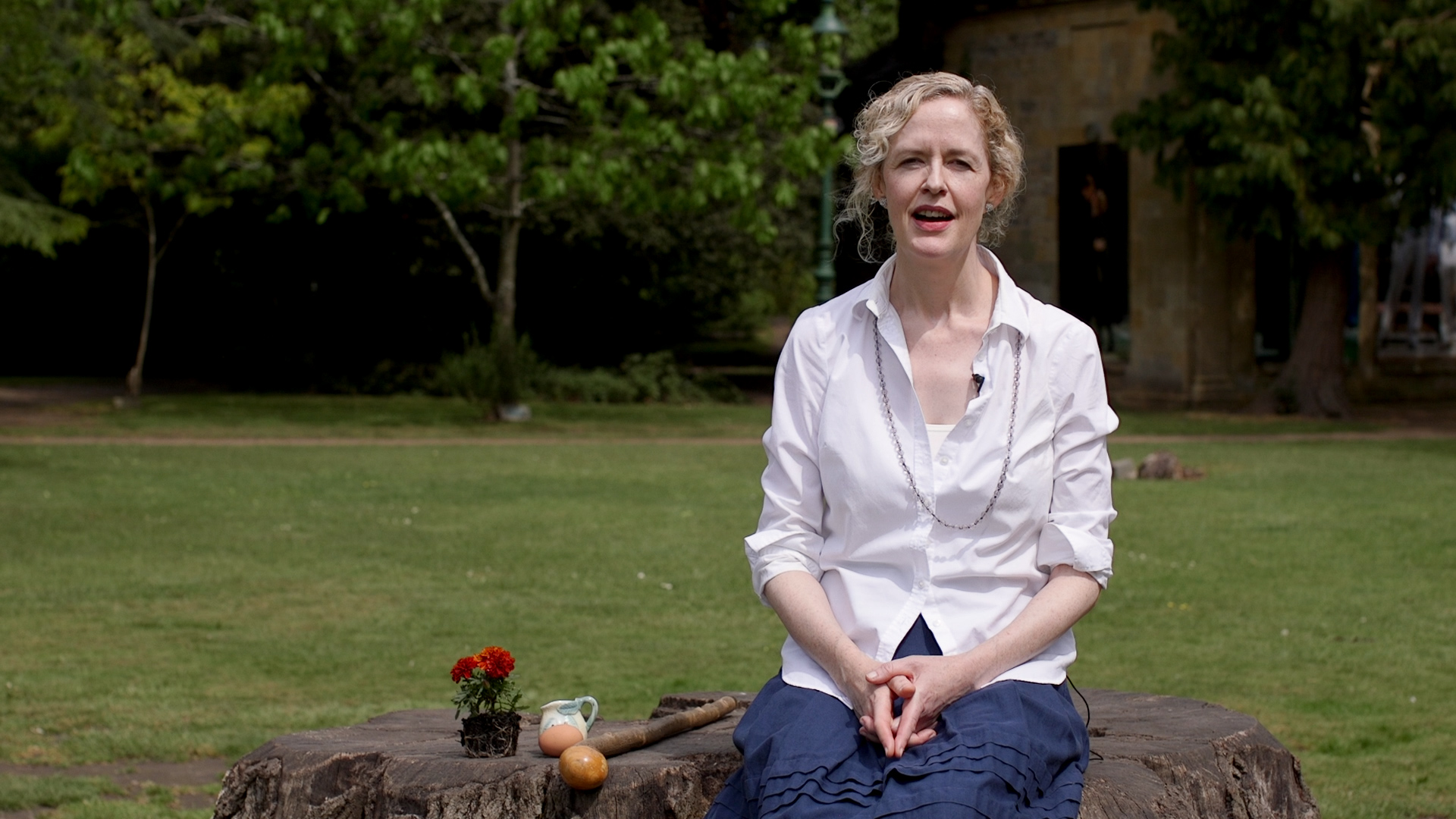 Dr Fitzpatrick (pictured) has split the advice from the literature into five key areas. They are:
Diet and exercise
"Suppositories be good for weak people or children, made with hiera picra and honey" – in essence, use suppositories for purging the body. Hiera picra was a purgative drug made from canella (cinnamon, or cassia bark), aloes, and other ingredients (Bullein)
An overfed child should exercise and fast and by "diligent search [of their stool [poo]" their nurse "shall perceive what digesteth well and what doth the contrary" (Elyot)
Be careful about breastfeeding: it was believed that a child would absorb the nature of the mother or wet nurse through her breast milk.
"The main focus was on maintaining an ideal humoral balance in the body", said Dr Fitzpatrick.
"According to humoral theory [a historic model for the workings of the human body], to be in good health involved maintaining an equal balance of the four humours that flowed through the body: blood, choler (yellow bile), melancholy (black bile) and phlegm, and these could be influenced by certain behaviour such as diet and exercise."
She continued: "The dietaries recommended women's breast milk for sick adults as well as children, but care was needed if employing a wet nurse since it was believed that a child could develop the character of its nurse through her milk."
Development and safety
"Bullein's dietary is in the form of a dialogue between two fictional characters: the riotous John and the moderate Humphrey.
"In the dietary, John says parents should keep their children away from pigs as 'they are vile creatures' 'oftentimes pulling children out of the cradle for their dinners if the good wife be not at home'.
"Humphrey challenges this, telling John that in speaking about 'the vile nature of swine, calling them unreasonable' he uses 'more words than wit' since 'there is no beast that may be called reasonable but man only'."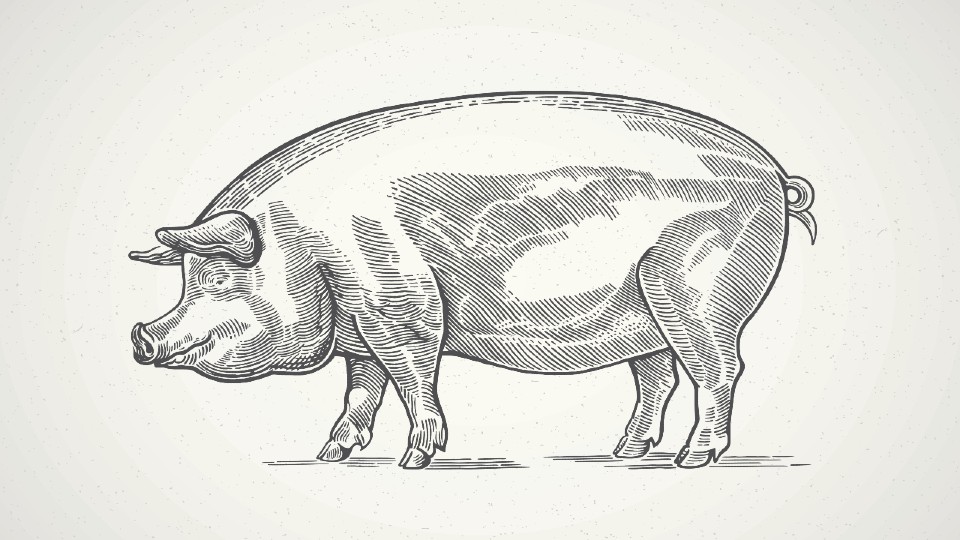 Bullein's dietary also examines what can be done to promote the growth of teeth. It advises:
Rubbing brains from a hare onto a child's gums to make their teeth grow
Butter "is good for young children when their teeth do grow or ache"
Punishment
Bullein also viewed punishment of children as moral duty. He said:
Parents "must give account to God how they have brought up their children. And they that in these years do spare correction truly be grievous enemies unto their children, and at last shall be recompensed with shame when they shall see misfortune and wretchedness fall upon the fruits of their own seed" – which effectively means that parents will feel shame if they 'spare the rod and spoil the child'
And a good parent is like a gardener: "If the keepers of gardens be careful over their late sown seeds and tender herbs, which are in danger to be destroyed of every frost, what should good fathers and mothers do for their children whose temper and youthful years be carried away and overcome of every foolish fantasy?" - which implies that parents should protect their vulnerable offspring from bad or silly behaviour just as gardeners watch out for tender plants that might be harmed by harsh weather.‌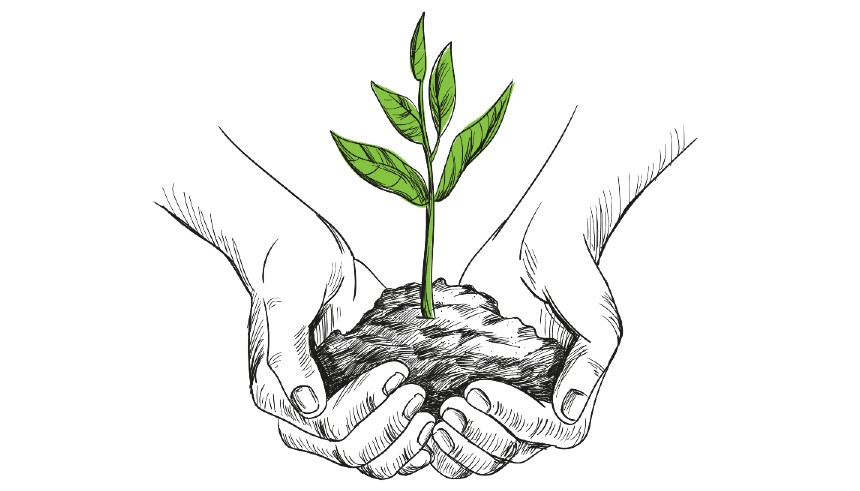 "The dietary authors emphasized the moral obligation upon parents to raise their children properly and punish them when required", said Dr Fitzpatrick.
"Whilst modern parents may not feel obliged to serve God they can, of course, still relate to the idea of harm done by bad weather."
Boorde also highlighted that parents should especially punish swearing. He wrote:
"The head of a house must oversee that they which be under his tuition serve God [and] specially to punish the swearers, for in all the world there is not such odible [horrible] swearing as is used in England, specially among youth and children, which is a detestable thing to hear it and no man doth go about to punish it."
Behaviour
Dr Fitzpatrick has also examined the writings of Dutch Philosopher Desiderius Erasmus and extracted some of his rules to good behaviour in a book called A Little Book of Good Manners for Children, which was translated into English from Latin in 1532.
It was written for the 11-year-old Henry of Burgundy, son of Adolf of Burgundy (1489–1540), the Lord of Veere and admiral of the Netherlands, but it gives general advice on how a boy should behave around adults and was very popular.
It says:
Don't grin and laugh to excess or show your teeth like a dog
Turn your face when you spit so you don't spit on anyone
Don't scratch -- it is filthy
Hair shouldn't cover your eyebrows or be shoulder length. Also, to ruffle the heere of thy heed with shakyng of thy heed / is the propertie of wanton coltes – which in layman terms means don't shake your head to adjust your hair because that's the behaviour of a frisky, young male horse
Some say a child should keep in his nether wind [with] his buttocks fast closed but this is not healthy so if you must fart, disguise it with a cough
Don't play with your toes or fingers, which is for fools or those of 'light mind'
Don't wear too many bright colours, which is 'the manner of idiots and apes'
Make sure your clothing is clean, with no 'spots of urine or p***' on the hems of your linen.
Dr Fitzpatrick commented: "Arguably a lot of this advice is still relevant today, with the obvious exception of children not wearing bright colours.
"I wonder if the notoriously well-read former Prime Minster, Boris Johnson, is aware that ruffling his hair is reminiscent of a frisky, young male horse!"
Table manners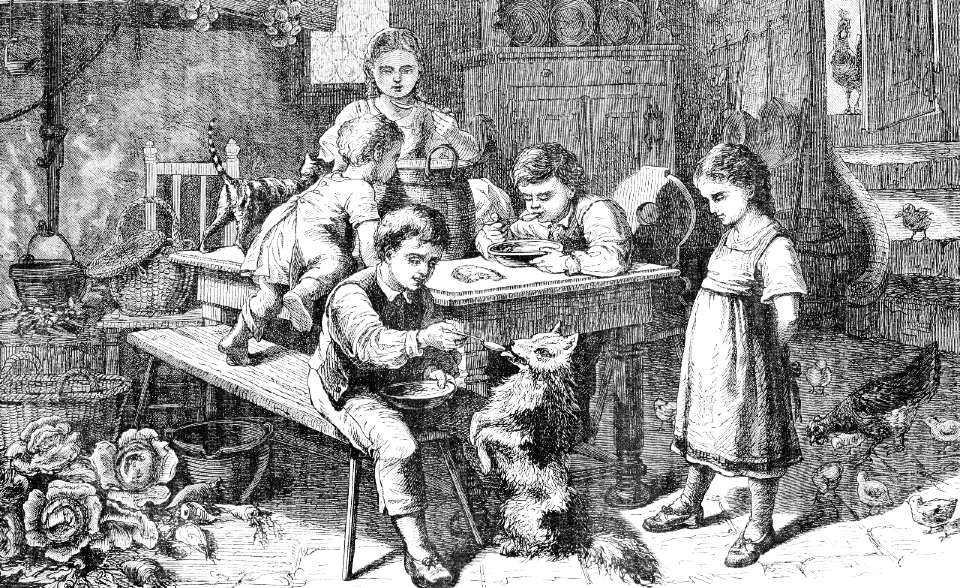 Erasmus also shared advice for how boys should behave at the dinner table. His tips include:
Don't peel an eggshell with your fingers and don't put your tongue into the egg but use a knife
Don't "swallow thy meal whole down" but chew it
Don't double-dip in communal dishes
Don't give food to strange dogs or handle them at the table
To lick a dish of sugar or any sweet meat "is the propertie [behaviour] of cats and not of men"
Don't cram so much in your mouth at once that "both cheeks stand out and swell like a pair of bellows"
Don't drink or speak with your mouth full
Don't scratch your head, pick your teeth, make lewd gestures with your hands or knife, cough or spit
Of how relevant the 16th century tips are for parents today, Dr Fitzpatrick, who is the author of 'Three Sixteenth-Century Dietaries: A Critical Edition', said: "It is remarkable how much of the advice given by Erasmus on manners has stood the test of time.
"The dietary literature is perhaps more hit-and-miss when it comes to giving advice to today's parents – for example, how many would rub the brains of a hare onto their child's gums?!
"But there are gems to be found amongst the more useful advice, not least that the good parent should care for their children as they would a tender, young plant."
For the next few weeks, the University's PR team will be shining a light on research and expertise that is improving and enhancing the lives of children and young people. Keep an eye out on Twitter and TikTok for the latest Children and Young People campaign news by searching #LboroExperts. Or visit the Media Centre for the latest campaign and University news.