Press releases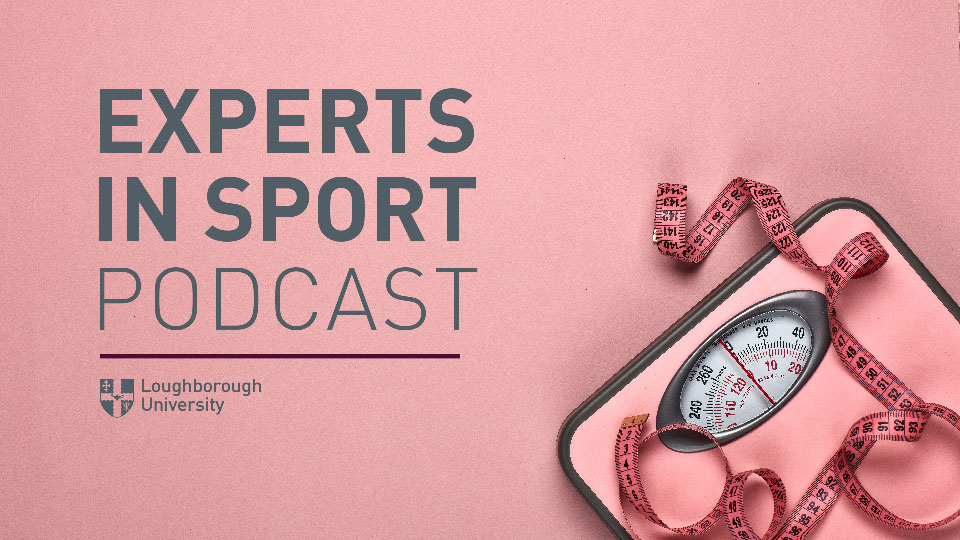 Experts in Sport: The truth about exercise and weight management
Whilst millions of us tuned into Joe Wicks' daily workouts during the height of lockdown, it is fair to say that many others swerved the idea of jumping around their living room and found solace in the biscuit tin instead.
This week's 'Experts in Sport' podcast takes a closer look at the relationship between exercise and weight management as host Martin Foster is joined by Dr James King, Senior Lecturer in Exercise Physiology from the School of Sport, Exercise and Health Sciences.
During the podcast, Dr King talks about the High-intensity interval training (HIIT) trend and touches on two of the media's favourites; the 'fat burning zone' and 'afterburn'. The relationship between Covid-19, obesity, diabetes, mental health, and exercise is also discussed.
"There's lots of observational evidence that has found a very clear link between obesity and going into hospital…with regards to a lifestyle change now is probably a good time to be a bit more active as it looks as though Covid-19 is going to linger around without a vaccine for a considerable amount of time," explained Dr King.
The latest research on physical activity is touched upon, including insight into the types of exercise to maximise the amount of energy burnt. However, Dr King believes that it is the amount of exercise one conducts which is key:
"Intensity isn't that important...it doesn't matter if you run a 10k in an hour or if you run it in half an hour, for all intents and purposes you're going to burn roughly the same amount of energy, it just means you run it in half an hour you'll complete the distance in a shorter amount of time.
"When we talk about exercise and weight management, we always divide the research and narrative into three parts.
"Firstly, you look at physical activity to prevent weight gain, then a different matter is looking at physical activity to help weight loss, then, on top of that, the use of physical activity in maintaining weight loss…that's because the individuals involved and their situations are all different.
"The key question that we are asking is whether being more active regularly will prevent people from gaining weight…the consensus is 'yes', you are more likely to maintain a healthy body weight."
The full episode can be found above and is also available to download by visiting Buzzsprout. Listeners can also subscribe to the channel and will receive an alert once new episodes are published.
The 'Experts in Sport' podcast is a regular series that brings together experts from across Loughborough University with external thought leaders to discuss the latest research and hot topics in sport and academia.
Notes for editors
Press release reference number: 20/152
Loughborough is one of the country's leading universities, with an international reputation for research that matters, excellence in teaching, strong links with industry, and unrivalled achievement in sport and its underpinning academic disciplines.
It has been awarded five stars in the independent QS Stars university rating scheme, named the best university in the world for sports-related subjects in the 2020 QS World University Rankings and University of the Year by The Times and Sunday Times University Guide 2019.
Loughborough is in the top 10 of every national league table, being ranked 7th in the Guardian University League Table 2021, 5th in the Times and Sunday Times Good University Guide 2020 and 6th in The UK Complete University Guide 2021.
Loughborough is consistently ranked in the top twenty of UK universities in the Times Higher Education's 'table of tables' and is in the top 10 in England for research intensity. In recognition of its contribution to the sector, Loughborough has been awarded seven Queen's Anniversary Prizes.
The Loughborough University London campus is based on the Queen Elizabeth Olympic Park and offers postgraduate and executive-level education, as well as research and enterprise opportunities. It is home to influential thought leaders, pioneering researchers and creative innovators who provide students with the highest quality of teaching and the very latest in modern thinking.