Press releases
Now is the time to look at the person behind the athlete – Sam Ruddock
The Covid-19 outbreak has understandably weighed heavily on the minds of elite athletes across the globe as major events have been wiped from the sporting calendar at pace.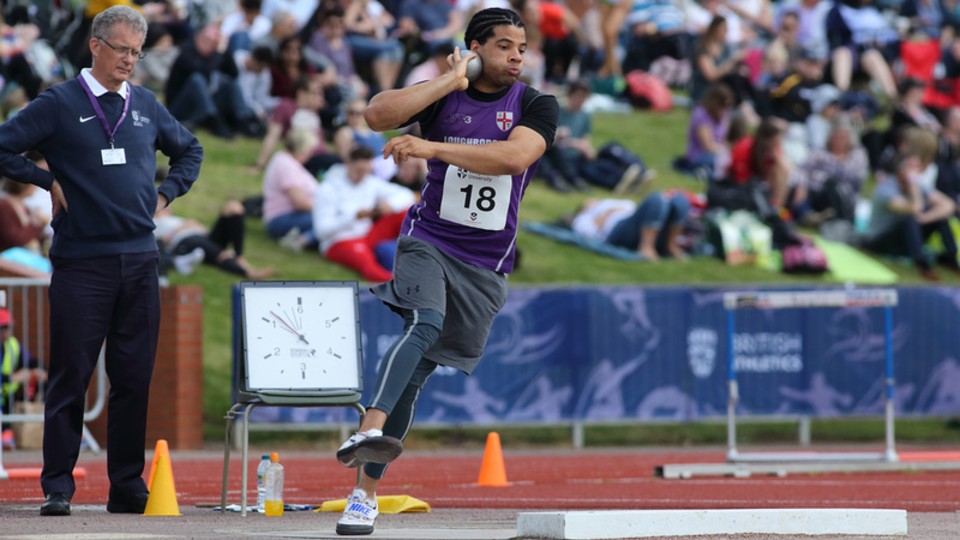 Many have since adapted their usual routines to maintain fitness levels and focus for when competitive sport can recommence.
Loughborough-based Paralympian, Sam Ruddock – who was hoping to compete at his third Paralympic Games in Tokyo in track cycling – spoke to the University as part of its #TrainatHome campaign to explain how he has been coping.
"Some people have built gyms inside their houses, but I've not been that fortunate. I've been at the behest of Therabands, weighted vests and I have even found some of the shot puts I used to throw which I have put in a backpack and squatted," he said.
"With our foundation team we've been using online racing to help track our progress and set goals for ourselves. So even though we do not have any competitions to work towards, we still do have those goals in place."
Sam also believes that the lockdown period has provided an opportunity for athletes to take stock and look beyond their sporting prowess:
"It would be foolish to say this hasn't been tough and hasn't been a struggle…I think that it's important in a time like this that you understand there is more to you than just being an athlete.
"There's so much more you can build upon, so much more you can invest in, and now is a really good time to look beyond what can happen in your career as eventually, we'll have to say goodbye to it."
He also touched on the importance of having a positive mindset during challenging times:
"Motivation is a crucial component for any athlete and I'm motivated to achieve personal bests and win competitions…the competitions aren't there at the moment…so we've had to create them for ourselves."
Loughborough University's #TrainatHome campaign looks at how its elite level athletes are adapting their training schedules during the coronavirus outbreak. With new content and interviews released every few days, athlete videos can be downloaded in full by visiting HERE.
Notes for editors
Press release reference number: 20/83
Loughborough University is equipped with a live in-house broadcast unit via the Globelynx network. To arrange an interview with one of our experts please contact the press office on 01509 223491. Bookings can be made online via www.globelynx.com
Loughborough is one of the country's leading universities, with an international reputation for research that matters, excellence in teaching, strong links with industry, and unrivalled achievement in sport and its underpinning academic disciplines.
It has been awarded five stars in the independent QS Stars university rating scheme, named the best university in the world for sports-related subjects in the 2019 QS World University Rankings, University of the Year by The Times and Sunday Times University Guide 2019 and top in the country for its student experience in the 2018 THE Student Experience Survey.
Loughborough is in the top 10 of every national league table, being ranked 4th in the Guardian University League Table 2020, 5th in the Times and Sunday Times Good University Guide 2019 and 8th in The UK Complete University Guide 2020.
Loughborough is consistently ranked in the top twenty of UK universities in the Times Higher Education's 'table of tables' and is in the top 10 in England for research intensity. In recognition of its contribution to the sector, Loughborough has been awarded seven Queen's Anniversary Prizes.
The Loughborough University London campus is based on the Queen Elizabeth Olympic Park and offers postgraduate and executive-level education, as well as research and enterprise opportunities. It is home to influential thought leaders, pioneering researchers and creative innovators who provide students with the highest quality of teaching and the very latest in modern thinking.