Press releases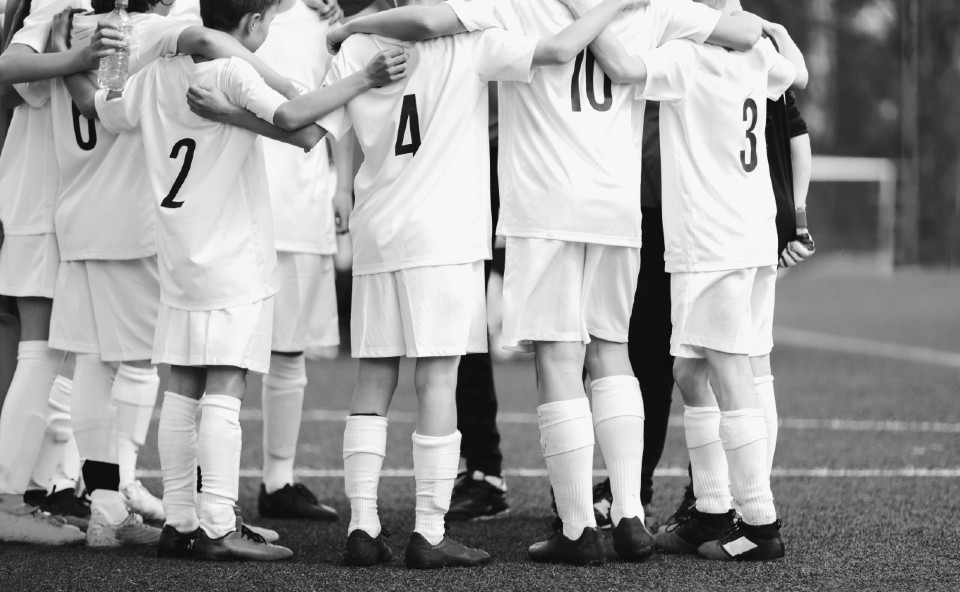 'Technical Guide on Preventing Violent Extremism through Sport': UN launches important guidance developed by Loughborough London expert
A new guide has been launched by the United Nations Office on Drugs and Crime (UNODC) that looks at how sport can be used to protect youth around the world from the risks and root causes of violent extremism.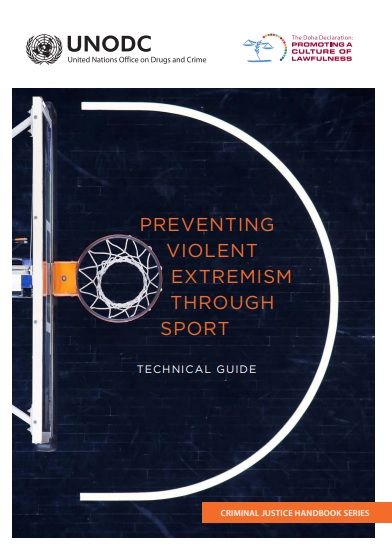 Loughborough University London's Dr Holly Collison is the lead author of the 'Technical Guide on Preventing Violent Extremism through Sport', which was launched during a virtual event earlier this week.
Dr Collison, who is an anthropologist in the field of Sport for Development and Peace, hopes the guide can "become an impactful resource and one which brings fun and positivity to young people with the ultimate goal of empowerment and enhanced life skills".
Her research in the Institute for Sport Business explores the role of sport in youth identity, notions of community, international development, peacebuilding and social inclusion.
She has used her expertise to help develop the UNODC guide in collaboration with a team of international researchers – including Loughborough PhD students Hussa Al-Khalifa and Lin Sambili.
The guidance, addressed mainly to policymakers and implementing organisations, provides comprehensive guidance on how sport and sport-based programmes can be used in the context of Preventing Violent Extremism (PVE) to address related risk and protective factors.
It identifies five areas of intervention through sports, namely safe spaces, social inclusion, education, empowerment, and resilience, to prevent radicalisation and violent extremism among youth.
It also provides guidance on strengthening the design, implementation and monitoring and evaluation of sport-based initiatives.
Dr Collison commented: "Youth are particularly vulnerable to the tactics and indoctrination strategies adopted by violent extremist groups which often exploit feelings of marginalisation and socio-economic challenges.
"In aligning the opportunities that sport can provide, in strategically meaningful ways, this guide can be delivered to youth around the world to prevent and protect them from the risks and root causes of violent extremism."
She continued: "I hope this guide can be utilised by NGOs [non-governmental organisations] and organisations who are supporting local communities to become safer places that are more resilient to the tactics and lure of violent extremism.
"I intend to use this work to ground my future research plans, specifically examining the role of sport as a prevention strategy as opposed to a development tool.
"The plan currently is to explore opportunities to conduct ethnographic research on sport as a tool to confront knife crime in the UK."
The 'Technical Guide on Preventing Violent Extremism through Sport' can be found online here.
To further support global efforts in preventing violent extremism, UNODC is also developing an e-learning module and a practical tool for trainers that will be published soon and will complement the guide.
Notes for editors
Press release reference number: 20/115
Loughborough is one of the country's leading universities, with an international reputation for research that matters, excellence in teaching, strong links with industry, and unrivalled achievement in sport and its underpinning academic disciplines.
It has been awarded five stars in the independent QS Stars university rating scheme, named the best university in the world for sports-related subjects in the 2020 QS World University Rankings and University of the Year by The Times and Sunday Times University Guide 2019.
Loughborough is in the top 10 of every national league table, being ranked 4th in the Guardian University League Table 2020, 5th in the Times and Sunday Times Good University Guide 2020 and 6th in The UK Complete University Guide 2021.
Loughborough is consistently ranked in the top twenty of UK universities in the Times Higher Education's 'table of tables' and is in the top 10 in England for research intensity. In recognition of its contribution to the sector, Loughborough has been awarded seven Queen's Anniversary Prizes.
The Loughborough University London campus is based on the Queen Elizabeth Olympic Park and offers postgraduate and executive-level education, as well as research and enterprise opportunities. It is home to influential thought leaders, pioneering researchers and creative innovators who provide students with the highest quality of teaching and the very latest in modern thinking.