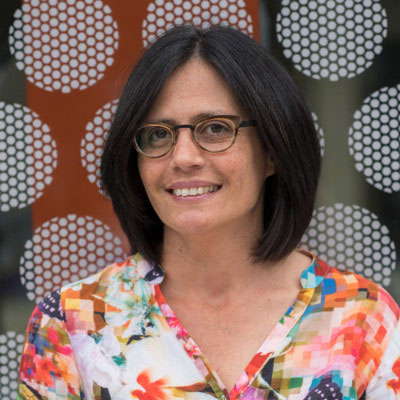 Institute for Media and Creative Industries, Loughborough University London
Latin Americans in London: migration, place and identity
This research project explored social and spatial inequalities embedded in the experiences of migration for Latin Americans in London. It culminated in the publication of the book: Narratives of migration, relocation and belonging: Latin Americans in London (Palgrave Macmillan, 2020).
The research project captured the diverse experiences of Latin Americans living in the UK, and more specifically London. It explored how networks of solidarity and local struggles were played out, enacted, negotiated and experienced in different spatial spheres. It addressed social and spatial inequalities around migratory experiences, workplace relationships, ethnic local media and urban spaces.
Migrant and ethnic economies in urban regeneration (ongoing)
Is there space for migrant and ethnic economies in a regenerated London? is the question guiding this long-term project which has resulted in the foundation and leadership of the charity Latin Elephant (Charity No. 1158554).
The project explores spatial justice around gentrification in some of London's most deprived and ethnically diverse neighbourhoods. The project identified a gap between urban policy and migrant and ethnic economies and drew a series of initiatives for the retention, growth and sustainability of these economies in contexts of regeneration. It also highlighted the socio-economic value of migrant and ethnic economies for London's economy and socio-cultural mix. This is a long-term ethnographic research that has involved innovative multi-methods including mapping, surveys, interviews and participatory approaches.
This project is ongoing and has so far resulted in the publication of four academic papers, three research reports and many papers at specialist panels, community groups and academic forums. As a result of this project, Patria Román-Velázquez founded and leads the charity Latin Elephant (Charity No. 1158554). Latin Elephant is a charity that works with migrant and ethnic groups to increase their participation, inclusion and engagement in processes of urban change in London.
The charity runs three distinct programmes: Research and Policy in Urban Regeneration, Migrant and Ethnic Business Readiness Programme, and Community Engagement Programmes. The charity receives funding from prestigious grants and trusts in the UK, like Trust for London, United St Saviours, Guys & St Thomas Foundation, Resourcing Racial Justice, National Lottery; it has also received internal impact grants from Loughborough University.
Publications
Articles
Latin Americans in London: Mapping digital diasporas (2021 forthcoming). In D Dalton and D Ramírez Plascencia (Eds). Imagining Latinidad: Digital Diasporas and Public Engagement Among Latin American Migrants. Boston: Brill Critical Latin America Series. (Co-authored with Jessica Retis).
Participatory communication to mitigate displacement of migrant and ethnic groups in London: The case of Latin Elephant(2020, in Spanish). In R Carniel Bugs (Ed). La comunicació Com a eina per a la cohesió social contra el racisme i la intolerància, Barcelona: U Autónoma de Barcelona.
Latin Elephant(2020), Chp 13 in M.B. Carvalho, I. Diaconescu and J. Walker (Eds)Urban Claims and the Right to the City, London: UCL Press.
Claiming a place in the global city: Urban regeneration and Latin American spaces in London (2014). Political Economy of Technology, Information & Culture Journal (EPTIC), Special Issue: City, architecture, culture and financial systems, Brazil (16)1: 68-83.
Research Reports
Supporting migrant and ethnic economies through regeneration in London: Lessons from community research, activism and campaigning with Latin Elephant (2021, forthcoming). London: Latin Elephant and King's College London. (Co-authored with C. McIlwaine, S. Peluffo, N. Perez)
Socio-Economic Value at the Elephant and Castle(2018).London: Latin Elephant, Loughborough University, London School of Economics and Political Science (LSE). (Co-authored with Julia King, Suzi M Hall et.al.)

The case for London's Latin Quarter: Retention, growth, sustainability (2016). London: Southwark Council & Latin Elephant, CIO. (Co-authored with Nicola Hill).