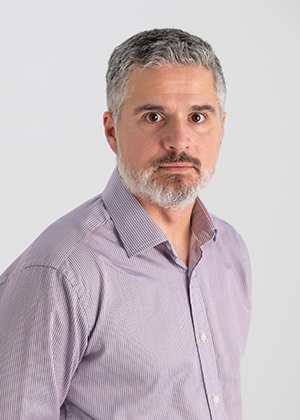 Social Sciences and Humanities
Research groups - Centre for Research in Communication and Culture
Social psychological/qualitative approaches to prejudice and discrimination against ethnic minorities and other vulnerable groups; Roma/Gypsy prejudices in the European Union; public prejudices: misogyny, antisemitism.
Publications
Tileagă, C., Augoustinos, M., & Durrheim, K (Eds) (forthcoming, 2020) Routledge handbook of prejudice, stereotyping, and discrimination. Routledge International Handbooks. Routledge
Popoviciu, S.A. & Tileagă, C. (2020) Subtle forms of racism in strategy documents concerning Roma inclusion. Journal of Community and Applied Social Psychology. DOI:10.1002/casp.2430
Tileagă, C. (2019) Communicating misogyny: An interdisciplinary agenda for social psychology, Social and Personality Psychology Compass, 13:e12491. https://doi.org/10.1111/spc3.12491
Tileagă, C. (2016) The nature of prejudice: Society, discrimination and moral exclusion, London: Routledge (ISBN 978-0415839853 hbk; ISBN 9781138048881pbk)
Tileagă, C. (2016) Extending the social psychology of racism: A framework for critical analysis. In P. Hammack (Ed.)The Oxford Handbook of Social Psychology and Social Justice. New York: Oxford University Press.