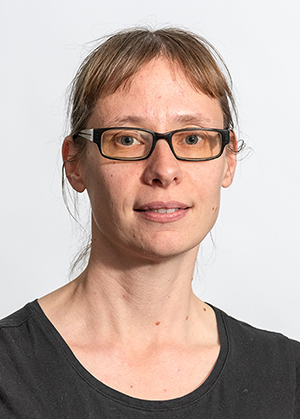 Social Sciences and Humanities
Catherine's work defining conceptions of slavery in a global context, supported by Loughborough's Secure and Resilient Societies challenge, contributes to understanding of historic and modern slavery and elucidates the boundaries of modern slavery and coercive labour practices in the gig economy. She has an established public profile in this field, writing for The Conversation about how to identify and eradicate modern slavery, which, in the month it was published, was the most read article by a Loughborough scholar.
Her research on the innovative uses of oral history led to the publication of a ground-breaking consideration of its use as a therapeutic method. Catherine is leading a project working with Notts Trans Hub to undertake oral history with the local trans community in the East Midlands. This work examines the processes and effects of intersectionality on trans experiences and produces a model applicable nationally for community engagement and upskilling of oral history interviewers. As School EDI Lead, she also facilitate the EDI research projects of others, devoting part of my budget to funding small collaborative projects of benefit to the School.
Publications
Armstrong, C. American Slavery, American Imperialism: US Perceptions of Global Servitude 1870-1914, monograph, Cambridge: Cambridge University Press, 2020. https://www.cambridge.org/core/books/american-slavery-american-imperialism/2BA6C51FAB693139AB287D0B98CC9F88
Armstrong, C. (2019) 'Fashioning Whiteness: Teaching the ways that slavery defined race before and after the Civil War' (7500 words) in Civil War and Slavery Reconsidered, edited by Laura Sandy & Marie Molloy. Abingdon: Routledge.
Armstrong, C. (2021) 'Painful Histories: the Challenges of Teaching Slavery in the University Classroom', (6000 words) in Slavery, edited by David Wilkins, Mukesh Kumar and Polina Smiragina. Leiden: Brill, forthcoming, in press.
Armstrong, C. 'Slavery was Never Abolished: It Affects Millions and You May Be Funding It', The Conversation, Oct 2018 https://theconversation.com/slavery-was-never-abolished-it-affects-millions-and-you-may-be-funding-it-105153
Armstrong, C. 'Combining Reminiscence Therapy with Oral History to Intervene in the Lives of the Isolated Elderly', Counselling Psychology Review, 32 (1) March 2017. (4000 words)