Our staff
Professor Ian R. Hodgkinson BSc, MSc, PhD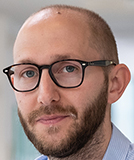 Professor of Strategy
Strategy development and strategic decision-making
Professor Ian R. Hodgkinson is a multi-disciplinary scholar at the frontier of strategy research, investigating strategic decision-making in complex environments. Ian's established international body of research bridges the public management, service management, and international management fields to transform established strategic thinking for more effective individual and organisational strategizing. His current research projects examine: (i) digital technologies and cognitive processing in decision-making; (ii) strategic resource management in austere times; (iii) improvisation processes for agile decision-making; (iv) customer experience driven service models; and (v) entrepreneurship dynamics in context.
Ian has extensive leadership experience in the Higher Education sector, successfully undertaking senior management roles including Head of the International Business, Strategy and Innovation Group between 2018-2022 (a group of 27 academics responsible for an extensive teaching portfolio across UG, PGT, post-experience and apprenticeship levels), acting Research Centre Director (2017), and Deputy Director of the Centre for Service Management between 2015-2020 (a multidisciplinary team of 12 academics); as well as successful tenures as Undergraduate Programme Director (2011-2018) and PhD Programme Lead (2017-2018). He has been a key contributor to staff development, curriculum design, student recruitment and experience, and has led on research initiatives around mentoring and developing researchers, building inclusive research environments, and fostering applied research to practice.
Ian has published research articles in a range of C-ABS 4-rated journals such as Journal of World Business, Public Administration, Strategic Entrepreneurship Journal, International Journal of Operations & Production Management, Public Management Review and Research Policy, among many other high-quality outputs at leading journals (e.g. Long Range Planning, European Sport Management Quarterly, Technovation, Industrial Marketing Management). Ian also serves as Associate Editor of European Journal of Marketing (since 2019) and is an editorial board member of Journal of Service Management (since 2015). His work on strategic decision-making has featured across a portfolio of research projects (totalling circa £12M) funded by a range of external bodies (e.g. British Academy, Leverhulme Trust, Advanced Propulsion Centre UK, Innovate UK, Engineering and Physical Sciences Research Council) and supported by a variety of partners from industry (e.g. Ford Motor Company, BRUSH Group, Department for Business, Innovation and Skills).
He is active on the international conference scene, regularly presenting at conferences such as International Research Society for Public Management (IRSPM), Strategic Management Society (SMS), and Academy of Management (AoM). Ian is the Vice-Chair and Track Co-Chair of the British Academy of Management Public Management and Governance SIG (since 2018), and Visiting Professor at the Department of Strategy, Enterprise, and Sustainability at Manchester Metropolitan University (since 2021). He has convened international research symposia, served on the advisory and scientific committees of international conferences, and given international keynotes.
With extensive experience of undergraduate and postgraduate teaching and doctoral training, Ian stimulates critical application of theory to practice. He also delivers 'how-to' workshops to doctoral students and early career researchers on finishing a thesis, publishing in top journals, and how to survive (and thrive) in academia. His interest in pedagogy has driven several research projects examining student learning styles and the application of work-based learning to the classroom, with this work published in Studies in Higher Education and Teaching Public Administration, respectively.