Our staff
Professor Ian R. Hodgkinson BSc, MSc, PhD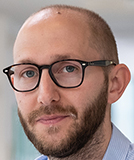 Professor of Strategy
Deputy Director, Centre for Service Management
Head of International Business, Strategy and Innovation
Strategy development and strategic decision-making
Professor Ian R. Hodgkinson is a multi-disciplinary scholar at the frontier of strategy research, investigating strategic decision-making in complex environments from individual to macro levels of analyses. Ian's established international body of research bridges the public administration, service marketing, and management fields to transform established strategic thinking for more effective individual and organisational strategizing.
Ian has published research articles in Journal of World Business, Public Administration, International Journal of Operations & Production Management, Public Management Review and Research Policy, among many others and regularly contributes to international conferences such as Academy of Management (AoM), International Research Society for Public Management (IRSPM) and Strategic Management Society (SMS). He serves as an Associate Editor of Journal of Service Management and Associate Editor of European Journal of Marketing. Ian is also the Vice-Chair of the British Academy of Management Public Management and Governance SIG and acts as a reviewer for leading academic journals such as Journal of Product Innovation Management, Public Administration, British Journal of Management, and Journal of Service Research.
Ian's teaching interests are in strategic management, focusing on strategic positioning, strategic choice, and strategic action.
Professor Hodgkinson's research interests lie at the cross sections of strategy development, cognition, and decision-making in complex environments. His research topics include (i) the strategy-performance relationship; (ii) strategic resource orchestration; (iii) planning and improvisation in strategizing; (iv) strategic ambidexterity; and (v) international entrepreneurship and decision-making modes.
Throughout his research career thus far, Ian has embraced several research methodologies including the survey methodology, interviewing, and case study methodology; applying both quantitative and qualitative methods in his research projects.
His current projects address the relationship between ownership types, strategy and performance in the public sector; strategy development in traditional and emerging economies; the orchestration of individual and organisational ambidexterity; and, cross-country analyses of international entrepreneurship.
Hughes, P., Hodgkinson, I.R., Elliott, K., and Hughes, M. (2018). "Strategy, Operations, and Profitability: The Role of Resource Orchestration", International Journal of Operations & Production Management, in press.
Hodgkinson, I.R., Hughes, P., and Arshad, D. (2016). "Strategy development: Driving improvisation in Malaysia", Journal of World Business, 51(3), 379-390.
Alonso, J.M., Andrews, R., and Hodgkinson, I.R. (2016). "Institutional, ideological and political influences on contracting out: Evidence from English local government", Public Administration, 94(1), 244-262.
Hodgkinson, I.R., and Hughes, P. (2014). "Strategy content and public service provider performance in the UK: An alternative approach", Public Administration, 92(3), 707-726.
Liu, X., Hodgkinson, I.R., and Chuang, F.M. (2014). "Foreign competition, domestic knowledge base and innovation activities: Evidence from Chinese high-tech industries", Research Policy, 43(2), 414-422.