Triple Gold for Loughborough University in the Teaching Excellence Framework
Loughborough University has been awarded triple gold – the highest accolade possible – in the latest Teaching Excellence Framework (TEF 2023). The University has been awarded gold in its overall rating, as well as in the student experience and student outcomes categories.
These awards reflect the extent to which a provider delivers an excellent experience and outcomes for its mix of undergraduate students and across the range of its undergraduate courses and subjects.
Loughborough is the only higher education provider in the East Midlands to achieve Triple Gold and is among just 15% of the 175 HE institutions to achieve Triple Gold status.
It puts Loughborough among a select group of high tariff universities – with Bath, Cambridge, Exeter, Oxford and Warwick – that have been awarded triple gold, acknowledging their commitment to delivering exceptional teaching, fostering effective learning, and attaining outstanding student outcomes.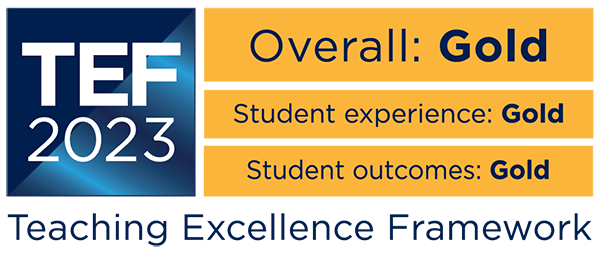 The Teaching Excellence Framework (TEF) is a national scheme run by the Office for Students (OfS) that aims to encourage higher education providers to improve and deliver excellence in the areas that students care about the most: teaching, learning and achieving positive outcomes from their studies.
Submissions from the University and its students are assessed, in combination with some quantitative indicators. Universities and colleges are then awared a rating for excellence above a set of minimum requirements for quality and standards.
Why is TEF important?
Whatever their background, students should have confidence that they will receive a high-quality university education and positive outcomes from higher education. TEF shines a spotlight on the quality of a university's courses and helps inform student choice.

The Teaching Excellence Framework encourages universities and colleges to deliver excellent teaching and learning for all their students. If they don't provide this, it will affect their ability to achieve the highest TEF Gold ratings.

Students and their supporters are encouraged to use the TEF ratings – which provide a clear signal of a university's excellence – alongside more detailed information when deciding what and where to study.
2nd in the UK for job prospects
StudentCrowd Best UK Universities 2023
Top 100 in the world for Graduate Employability
QS World University Rankings 2022
8,500+ placement, internship and graduate vacancies
Advertised to students in 2021/22
7th in UK for student satisfaction
National Student Survey 2023 (Times Higher Education analysis)
5 stars for Teaching
International QS Stars Scheme 2023
100% of undergraduate courses offer a year-long work placement or overseas study
All students take part in Personal Best – a skills development programme from pre-arrival to graduation
1,800+ students went on year-long placements with 1,800+ companies in 2022-23
£25m investment in teaching facilities, including STEMLab and West Park Teaching Hub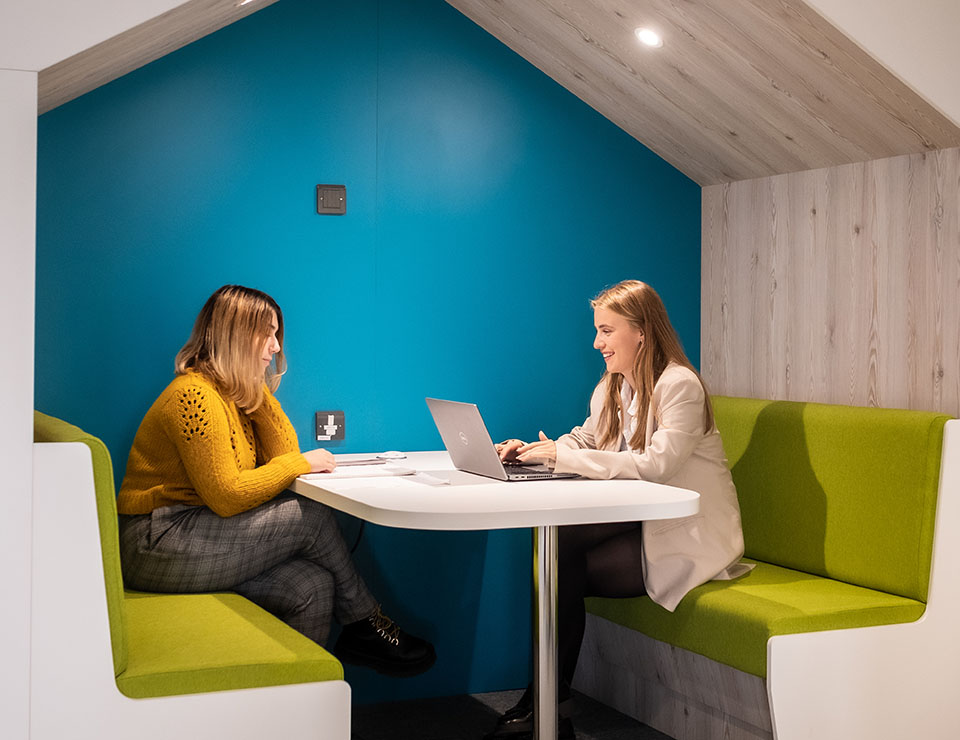 Study at a TOP 10 university
Where you're at the start of your university journey with an undergraduate degree, or interested in a master's or postgraduate research, there's plenty to choose from at Loughborough.
Study with us