London campus
Loughborough University London is part of an exciting community of organisations, creatives and educational providers located inside Here East, based on Queen Elizabeth Olympic Park.
Our unique East London location provides a stimulating environment for postgraduate students and staff to ask questions, challenge ideas and collaborate with a wide range of inspiring industry partners.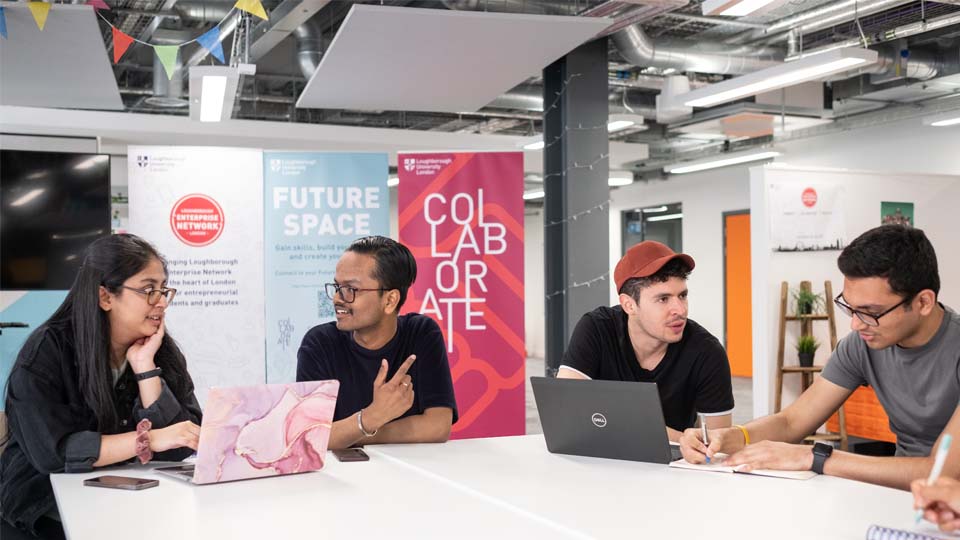 Innovation and enterprise hub
Our innovation and enterprise hub, Future Space, has been designed to be highly flexible, in order to foster creativity and maximise collaboration between individuals and organisations. Alongside two seminar rooms and three meeting rooms, the hub includes a large open plan workspace which can be converted into an events venue for exhibitions, conferences, lectures and demonstrations.
Collaborative learning space
Loughborough University London provides a collaborative learning space, state-of-the-art equipment, and materials to ensure research, teaching and creativity can thrive. With purpose-built lecture theatres and seminar rooms, a stunning library and a vibrant campus cafe, it offers a great space for our students, staff and visitors.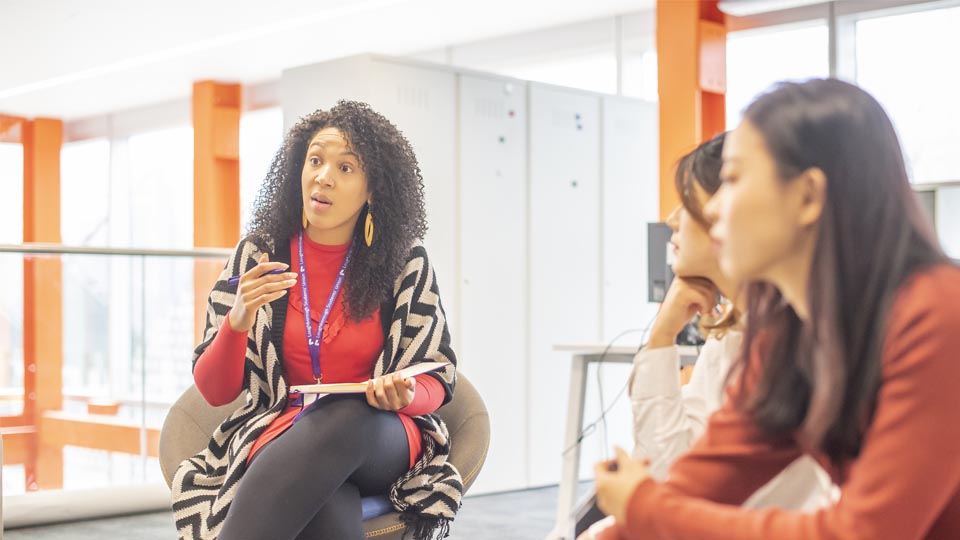 An international campus
We pride ourselves in having a uniquely diverse student and staff cohort. At Loughborough University London we have students from around the world across our seven disciplines undertaking a master's or research degree. In addition, our academic faculty includes influential thought leaders, pioneering researchers and creative innovators from Australia, Asia, Europe and America.