Research News
Latest news from
Articles by Loughborough academics featured on The Conversation
The James Bulger case should not set the age of criminal responsibility
On February 12, 1993, two-year-old James Bulger was abducted and murdered by 10-year-olds Jon Venables and Robert Thompson. It was a crime that stunned the world and the shadow of it still looms large over British culture and the English justice system. In her new book about the killing, James' mother, Denise Fergus, talks about how she believes the legal system failed – and continues to fail – her family following the subsequent release of the child murderers. And just this week, the story was in the news again after one of the killers – the former Jon Venables – was jailed for 40 months for possessing child abuse images.
The Bulger case fed into a political, media and – as a result – public climate of opinion that young offenders were wicked, irresponsible, immoral and evil. But these perceptions are based on an extremely rare crime and invalid presumptions of an unfit system, fuelling more general stereotypes and knee-jerk responses.
The case has continued to generate strong feelings and fervent debate about how the two offenders should have been treated and this is as much a moral argument as it is a matter of rational reflection on rights, responsibilities and what the evidence tells us. For example, this one case is still highly pertinent to discussions around the age of criminal responsibility.
Out of step
Despite repeated criticism from the United Nations Committee on the Rights of the Child, in England and Wales the age of criminal responsibility has remained at ten since 1963 – one of the lowest in Europe. But this is incompatible with what we know of children's "evolving capacities" (the way children mature).
With the average age of criminal responsibility being 14, the UK is out of step with the rest of Europe. This does not mean that other countries ignore crimes committed by younger children. Instead, they deal with them through the child protection and welfare systems, as in the Norwegian case which bore some notable similarities to that of the James Bulger murder.
Repeated calls to raise the age at which children can be prosecuted have never been taken seriously, at least partly because of the James Bulger case, as it continues to trouble the hearts and minds of the British public. Venables and Thompson were described as "cunning" and "wicked" and their behaviour as an act of "unparalleled evil and barbarity". Although incredibly serious and shocking, this was a very rare crime. But it continues to influence how young children who cause harm are dealt with in general.
The persistence with which the law seeks to criminalise children contravenes international rights and is unfair, illogical and contradictory. At the age of ten, children are deemed capable of criminal intent yet not "mature" enough to seek paid employment until the age of 13. They cannot marry without parental permission until the age of 16, drive until 17 or vote in a general election until they are 18.
The UK government claims it is common sense to assume that 10-year-old children know the difference between right and wrong and to prosecute them for offences is perfectly legitimate. But this is much too simplistic and flies in the face of the available evidence. It runs counter to all we know about the processes by which children learn and develop the capacity to make fully informed moral judgements and behavioural choices.
Headlines v evidence
Despite recurrent headlines such as "Rise of the child offender? The under 10s linked to drugs, sex and violence crimes on Merseyside", offences by young children of a seriously violent or sexual nature are very rare. Those who do commit such offences have often been harmed themselves and come from chaotic backgrounds, with histories of poor mental health, dysfunctional families and backgrounds of emotional, physical or sexual abuse.
Most offending by young people is relatively low-level, constituting only one part of a much broader and more complex identity. Subjecting young children to criminal justice intervention is counterproductive and developmentally damaging. A criminalising, stigmatising and labelling course of action prevents the child from pursuing a "good life" – one of purpose and meaning. Justice systems do not help to promote a non-criminal identity as the evidence confirms. In fact, contact with the justice system reinforces a criminal identity, making it harder for the children to escape the criminal path.
Despite the evidence and the claim that society would be better served if the age of criminal responsibility was substantially increased, reform is unlikely. Government will not contemplate raising the age of criminal responsibility in England and Wales while the shadow of James Bulger looms large over any such discussion. If there is no change, children will continue to be denied justice appropriate to their age and maturity.

Sean Creaney is affiliated with social justice charity Peer Power and Voice for Children.
Roger Smith is a member of the Labour Party, and a board member of Disc, a not for profit provider of social care services.
Stephen Case does not work for, consult, own shares in or receive funding from any company or organisation that would benefit from this article, and has disclosed no relevant affiliations beyond their academic appointment.
Turkey is using Syrian refugees as bargaining chips as it moves against the Kurds
When Turkish ground troops rolled into Afrin, a Kurdish enclave in northern Syria, in January, the regime was making a considered political calculation. The campaign, which Ankara called Operation Olive Branch, involves Turkish Army Forces and Free Syrian Army troops supported by an air campaign, and aims to oust fighters from the Kurdish People's Protection Units (YPG) from Afrin.
One of the reasons the Turkish presidency gave for the operation was so that it could start sending some of the 3.5m Syrian refugees living in Turkey, back to a safe zone in Syria. It was doing this in the name of "European security".
This marks a return of rhetoric in which Turkey presents itself as useful to Europe's security. Such rhetoric dominated Turkey's security culture during the Cold War, when it was aligned with the West against the Soviet Union, but was abandoned in the 1990s and 2000s as it developed relations with Russia and Middle Eastern states.
Once again, Turkey's president, Recep Tayyip Erdoğan, argues that the country can help fight terrorism in Europe by stopping onward irregular migration. Today, Turkey's message to Europe is clear: we are dealing with your threats, so you should help and allow us to address ours.
This new operation is not the first time Erdoğan's regime has strategically used Syrian refugees in its dealings with Europe. After the collapse of the peace negotiations between the government of Turkey and the Kurdish movement in 2015-16, the Turkish Armed Forces launched military operations in south-east Turkey against the Kurdistan Workers Party (PKK), which is linked to the Kurdish Democratic Union Party. According to the UN High Commissioner for Human Rights, more than 2,000 civilians were killed and 355,000 people were displaced during these operations. Several towns were wiped off the map, including the historical city of Sur.
The regime played the Syrian refugees card to quieten criticism from Europe. The result was the March 2016 EU-Turkey refugee deal, in which irregular migrants arriving in the EU from Turkey were to be returned – with €6 billion pledged to Turkey by the EU. The deal was negotiated as journalists and academics, critical of the the military operations against the Kurds, were being targeted by Turkish authorities.
Linking refugees to Europe's security
Erdoğan played the refugee card once again in November 2016 when the European Parliament voted to freeze negotiations on Turkey joining the EU. Realising how important it was to Europe that Syrian refugees were kept in Turkey rather than attempting the dangerous sea crossing to Greece, he said "if you go any further, these border gates will be opened". In July 2017, the European Parliament called for the suspension of Turkey's accession process. The issue of Turkish accession became a heated issue during Germany's election in September 2017, when the chancellor, Angela Merkel, said she would seek to end membership talks.
With Operation Olive Branch, Syrian refugees are being used to further Turkey's strategic interests beyond its borders – with an explicit reference made at the same time to "securing" Europe.
In the initial days of the operation, Turkey's official presidential Twitter account explained that one of the operation's objectives was "to ensure the safe return of displaced Syrians to their homes" and that it would "curb the flow of terrorist elements and undocumented migrants into Europe". The logic was that once the operation was concluded, it would allow "500,000 refugees to return to Afrin".
Reflecting on this on January 30, the Brussels representative for the ruling Justice and Development party said: "The operation will lead to the return of Syrian refugees in Turkey. The fewer refugees in Turkey, the less migrant flow to Europe."
Reviving Cold War rhetoric
It's unclear whether the EU and its member states' relative silence on the operation in Afrin is related to Turkey's strategic use of refugees. Yet, given the Erdoğan regime's practices in recent years, it appears Turkey has revived the mentality that dominated Turkey's security culture during the Cold War: securing Turkey means securing Europe, and by extension, NATO.
The EU recognises that its security is under threat from "illegal migrants" and terrorism. Turkey's military operation in Syria against the Kurdish autonomous region – which is a threat to Turkey itself – will also help Europe address its own threat. The news outlet of a pro-regime thinktank, SETA, recently put this in plain terms: "If Europe and the EU want to protect their own values, then they should support Turkey's operation."
By broadly linking undocumented migration and terrorism, Erdoğan is reflecting an issue that has captured the EU's security mentality in the post-9/11 era. Turkey has clearly learned that linking an issue with migration offers advantages in its dealings with the EU. It is a transit country for undocumented migrants and is likely to ask the EU to launch new mechanisms and financial aid in the area of counter-terrorism cooperation in return for preventing future irregular migration.
Turkey needs to position itself as Europe's security provider in order to pursue its own strategic interests of weakening the Kurdish autonomous region in Syria and replacing it with a pro-Turkey or neutral "safe zone". And to do so without invoking disturbing noises from Europe.
Turkey has embraced its position as the EU's border guard. The regime realises that migrants contained in Turkey will be useful to further its interests both domestically and internationally. And Europe appears content, for now, to play Turkey's neo-Cold War game.

Ali Bilgic does not work for, consult, own shares in or receive funding from any company or organisation that would benefit from this article, and has disclosed no relevant affiliations beyond their academic appointment.
Why labour movements in the UK and US need to build their own 'special relationship'
Most people see the so-called special relationship between Britain and the United States as a compact of states and armies, of presidents and prime ministers. They leave out another "special" relationship between the two countries – between their workers, and their unions.
That relationship has a long history. British emigrants in the 19th century formed many early American unions. For 200 years, British and American workers have collaborated in the creation of labour parties, in the struggles of the low paid, of women, of people of all races and of trade unionists persecuted for heeding the call to organise and strike. They have exchanged fraternal delegates to their conventions. They have swapped warm words about solidarity and justice. They have also failed to live up to those words – more than once.
The history of labour's special relationship has never been more relevant. British and American workers need allies to reverse the long decline of their unions and living standards. They need help to take advantage of new opportunities in logistics and other industries. They both face populist, anti-union governments – and, to resist them, the new forces associated with Jeremy Corbyn and Bernie Sanders need to work closely together.
Three individuals and campaigns, from the 19th century to the present, could help British and American trade unionists to think about solving those problems today.
The Morgan plan
Admirers of Jeremy Corbyn and Bernie Sanders might not know of the Morgan Plan, a document drawn up in 1893 by a British-born machinist, Thomas Morgan. That plan was an 11-point programme directly inspired by the recent moves in Britain towards the Independent Labour Party, a forerunner of today's Labour Party. It called for the American Federation of Labor (AFL) to demand the nationalisation of key industries, much like British Labour's old Clause IV. It also demanded that the AFL set up an American Labor Party.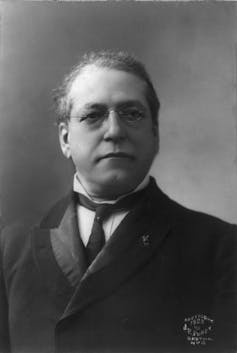 If we haven't heard of the Morgan plan, we probably recognise the means used to defeat it. Before the AFL's 1893 convention, most affiliated unions endorsed it. Yet the federation's president, Samuel Gompers, and his allies managed to defeat the plan and the socialists who advocated it. They did so through shrewd handling – a cosy word for manipulation – of the convention.
Gompers tried to dilute Morgan's 11 planks by having the convention vote on them one by one. He then convinced enough delegates that Morgan's programme would make enemies of the Democratic and Republican parties and mean ruin for American labour. The delegates who came pledged to support Morgan voted him down.
Corbynistas and Sanders supporters should not dwell on the fact that the process was rigged. They should emphasise the fact that British-American cooperation (nearly) led to an American Labor Party – in 1893! Americans who want to try that route again should learn from the Morgan plan – and its failure. Like their predecessors, they can learn from and work with their British friends.
Emma Paterson
Few people better sum up the potential of labour's special relationship than Emma Paterson. Born in 1848, she became an active trade unionist before the age of 20 and served from 1872 and 1873 as secretary of the National Society for Women's Suffrage. A trip to the United States in 1873 changed her life. While there, she saw women organising their own unions, especially in female-dominated industries.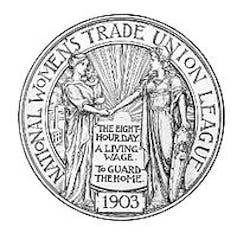 Paterson's feminism and trade unionism came together on her return to Britain. She called for special efforts to organise women in largely female trades, and to promote that cause, helped to set up what became the Women's Protective and Provident League, later renamed the Women's Trade Union League. Paterson edited the Women's Union Journal, spoke at countless meetings and picket lines, and was a tireless advocate of women as voters and as trade unionists until she died in 1886.
Transatlantic cooperation did not stop with her death. Activists in the British and American Women's Trade Union Leagues maintained close ties well into the 20th century. Thanks to them, and to pioneers such as Emma Paterson, British women in the workforce are now more likely to be unionised than men, and American women nearly as likely. They show us what can be done when feminism combines with trade unionism -– and when British and American trade unionists learn from each other.
Fight for $15
They still do. In the past decade, in the same kinds of industries that Paterson singled out for special attention – low-paid, usually (but not only) made up mainly of women and people of colour – organising has begun in places where unions seldom existed before.
The most conspicuous example has been the American Fight for $15, a campaign that grew out of strikes by fast food workers in 2012. It now encompasses a range of service workers, from home carers to hotel cleaners and even casual university teachers. It has won political victories around its central claim: a US$15 minimum wage that workers could live on. New York, Seattle and Los Angeles, among other cities, have agreed to raise their minimum wage to $15 by the end of the decade.
Their example has spread elsewhere in the world. In the UK, the Bakers, Food, and Allied Workers' Union has taken up the cause of fast food workers – and in September 2017, McDonald's workers went on strike for the first time since the company opened its first British store in 1974. Their action and their demands – union recognition, an end to zero hours contracts, and a £10 hourly wage – drew on earlier American struggles.
This is a perfect moment to revive labour's special relationship. Against Donald Trump and Theresa May, we have the legacy of Thomas Morgan and Emma Paterson. I know which alternative I would rather choose.

The author is opening a public exhibition about the shared history of the British and American labour movements with the Trades Union Congress Library. It will tour the US and UK in 2018, beginning with Manchester's Working-Class Movement Library in February.
An introduction to the Centre for Research in Communication and Culture
Hear from Director, John Downey about the broad spectrum of communication and culture research expertise at the CRCC.
SBE Impact Innovators: Professor Tom Jackson & Dr Martin Sykora
In this video, Tom and Martin discuss the way in which emotions are expressed via social media and how with super-fast processers, they can analyse these emotions to assess the mood of a nation.
Research Rising Star – Dr Marco Bohr
His work primarily explores the histories, theories and practices of photography, but his interests extend to cinema and its relationship with photography, and the globalisation of photography via the Internet.
Latest news from
The latest posts from Loughborough University's Research Blog