Making your choices
When it comes to Higher Education you have a huge range of courses and institutions to choose from.
In order for you to maximise the opportunities that are available it is really important to start thinking about what you would like to do and where, well before the beginning of Year 13, there's no harm staring as early as Year 10.
First of all you need to get some ideas as to what you would like to do at University, then you can start looking into the entry requirements and what subjects you need to be selecting at your School or College.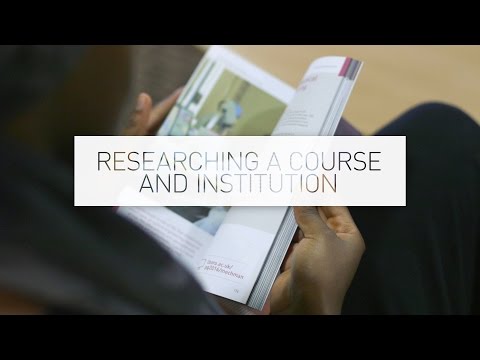 Watch our video for some hints and tips on how to make university choices
When you are looking at courses you should examine the modules included and remember that even though courses may have the same title at different institutions, their content can vary significantly. You should also think about how you like to learn and be assessed; playing to your academic strengths and selecting a degree that is structured in a complementary manner will result in the best possible match.
Downloads and Useful links