The event line-up
Monday 2 October - Friday 10 November 2023
The Autumn Careers Fest is a six-week programme of events designed to help you on your career journey.

Hear from our experts in Careers Network and meet employers from a variety of industries to find out what opportunities they are promoting; including graduate, internship, placement and volunteering roles.
This six-week programme of events includes:
Virtual and In Person Mock Assessment Centres - Get yourself prepared and ready for any future Assessment Centres.
Employers on Campus - Look out for free giveaways and competitions, employers including Aston Martin, PwC, Deloitte, Bank of America will be popping up all over campus and will be keen to speak with you.
Start a Business - The Loughborough Enterprise Network (LEN) provides access to knowledge, networks and funding to help you start a business or learn entrepreneurial skills.
Student Success Events - Helping students to succeed at and after university through Academic Success workshops, Personal Best skills sessions, and talks and workshops with our Future Talent programme for Black and Asian students.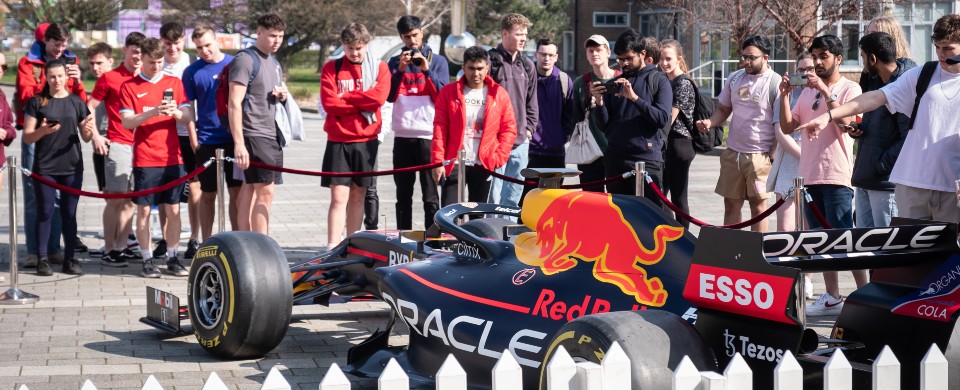 Plus, much more! Many of these events will be in person, and some will be run through MS Teams.
To see what's coming up in the next couple of weeks and to book your space on Target Connect, check out the weekly line-up below.
Why should I attend employer events?
By taking part in our Autumn Careers Fest activities, it allows you to explore various opportunities such as:
Graduate roles.
Placements.
Internships.
Vacation work.
It also gives you the opportunity to speak with employers, where you can:
Gain inside knowledge about how the company works.
Get top tips on how to be successful in the application process.
Some employers will be offering students the opportunity to take part in a fast-track interview. This means you could secure your graduate role/placement position right there on the day!
Upcoming events
View all upcoming events