Clean Sport in International Cerebral Palsy Football
Funded by the World Anti-Doping Agency (WADA) and The International Federation of Cerebral Palsy Football (IFCPF) our novel, overarching research project aims to develop an understanding of the role of athlete support personnel in influencing clean sport culture(s) within international cerebral palsy football.
A significant threat to fair competition in para-sport is substance-related doping, with increases in the number of adverse findings from athlete samples over recent years at the Paralympic Games. Accordingly, the role and proximity of an athlete's entourage (e.g., doctors, sport scientists, nutritionists, psychologists), and wider para sport culture (e.g., team culture) are suggested to be critical influences on clean sport behaviours.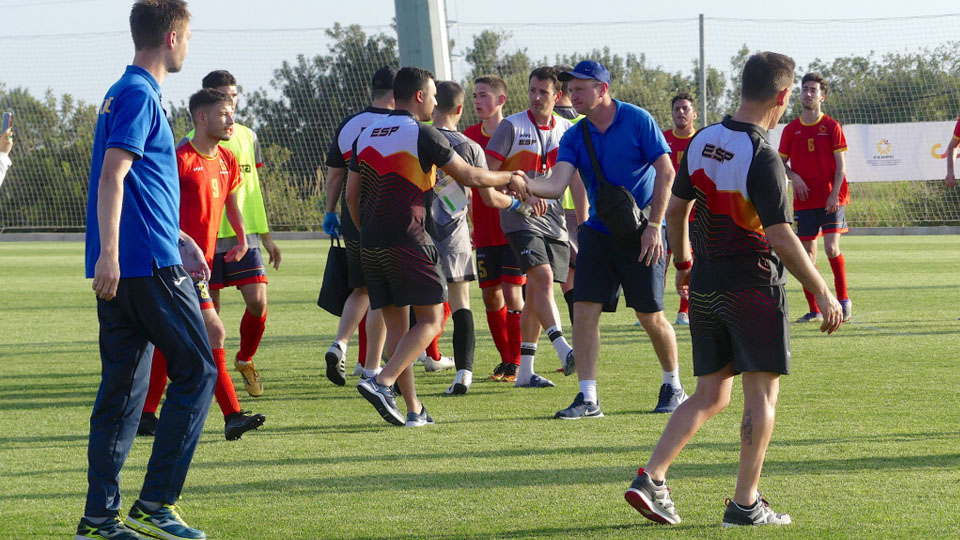 However, to date, researchers have yet to specifically explore the perspectives of athlete support personnel and team cultures towards, and actions in promoting clean sport within para-sport. One global para-sport where an understanding of, and education around clean sport is a current key strategic priority, is that of international cerebral palsy football. We are therefore working closely with the IFCPF to establish the perceptions of their policies through the perspective of their key members, regarding the promotion of clean sport behaviours and cultures within international cerebral palsy football teams.
Our aims and values
Striving towards clean sport across all parasport domains, through empowerment and knowledge for everyone involved
Promoting clean sport strategies to inform fair, safe practice across IFCPF and other parasport contexts
Understand perceptions, beliefs, opinions and motives of cerebral palsy football players and their athlete support personnel regarding clean sport behaviours
Give voice to those involved in IFCPF to enhance understanding and knowledge of clean sport
Who do we need to take part?
Cerebral Palsy Football Players
All genders
Elite standard
18 years and over
A member of one of the 51 member nations of the IFCPF
Cerebral Palsy Football Athlete Support Personnel (ASP)
All genders
18 years and over
Involved with an elite level team
Involved in a team within one of the 51 member nations of the IFCPF
ASP: who does that include?
ASP includes 'any coach, trainer, manager, agent, team staff, official, medical, paramedical personnel, parent or any other person working with, treating or assisting an athlete participating in or preparing for sports competition' (WADA)
Physicians / Medical staff
Psychologists
Coaches
Managers
Physiotherapists
Nutritionists
Kit and Operations staff
Strength and Conditioning Coaches
Parents
Match officials
What will I be asked to do?
A single 1-1 interview
Led by a Loughborough University Researcher
60-80 minutes in duration
Translator / chaperone present if necessary
Question focus: perspectives of how ASP influence clean sport behaviours and cultures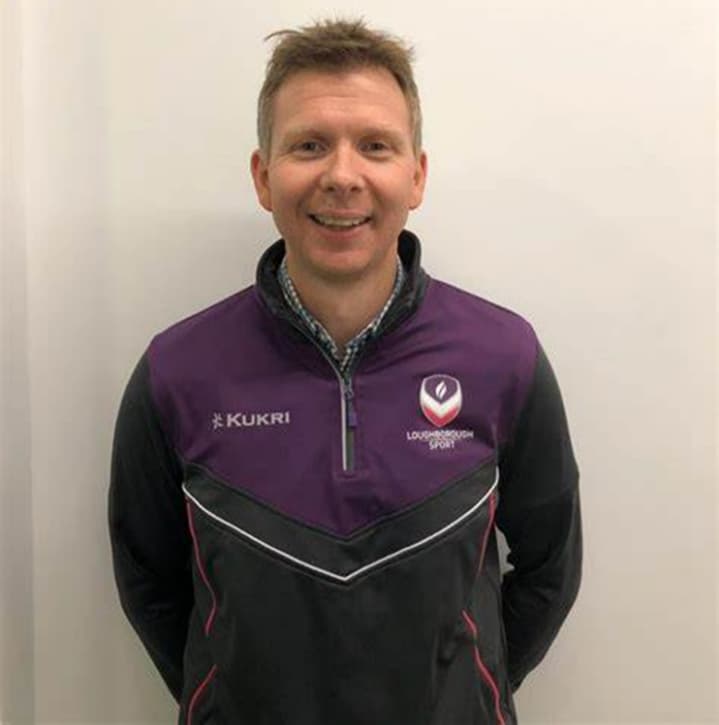 Dr Jamie Barker
Jamie is a Senior Lecturer in Sport and Exercise Psychology within the School of Sport, Exercise and Health Sciences at Loughborough University. With several years' experience in the field of elite disability sport, Jamie is also a member of the Disability Football Performance Group (The Football Association) and was also the sport psychologist to the Great Britain Cerebral Palsy Football team and worked with the team at the Rio 2016 Paralympics.
+44 (0)1509 226363
j.b.barker@lboro.ac.uk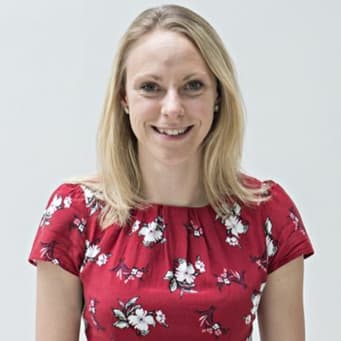 Dr Carolyn Plateau
Carolyn is a Senior Lecturer in Psychology within the School of Sport, Exercise and Health Sciences at Loughborough University. Carolyn's research experience focuses on mental health and wellbeing in young people, and specifically in athlete populations. She also teaches modules and has extensively researched topics relating to personality and individual differences and the psychology of eating behaviour. Carolyn is also an invited contributor to the International Olympic Committee Diploma in Athlete Mental Health.
+44 (0)1509 228487
c.r.plateau@lboro.ac.uk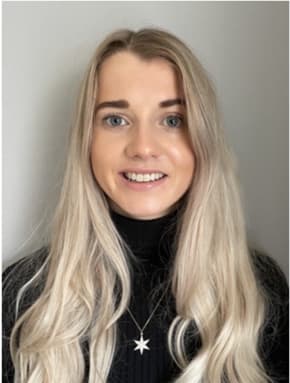 Ailish King
Ailish is conducting a part-time PhD exploring irrational beliefs and dysfunctional behaviours in sport which is supervised by Dr Jamie Barker, Dr Carolyn Plateau and Dr Martin Turner. She is working towards gaining Associate Fellow status of the Higher Education Academy through her undergraduate teaching commitments. In addition to her Postgraduate University Teacher role, Ailish works as a National Trainer for UK Anti-Doping and carries out consultancy work with athletes and teams.
Between 2017-2018, Ailish worked as a Research Associate at the University of Birmingham where she undertook two projects commissioned by the World Anti-Doping Agency and International Olympic Committee.
+44 (0)1509 226547
a.king2@lboro.ac.uk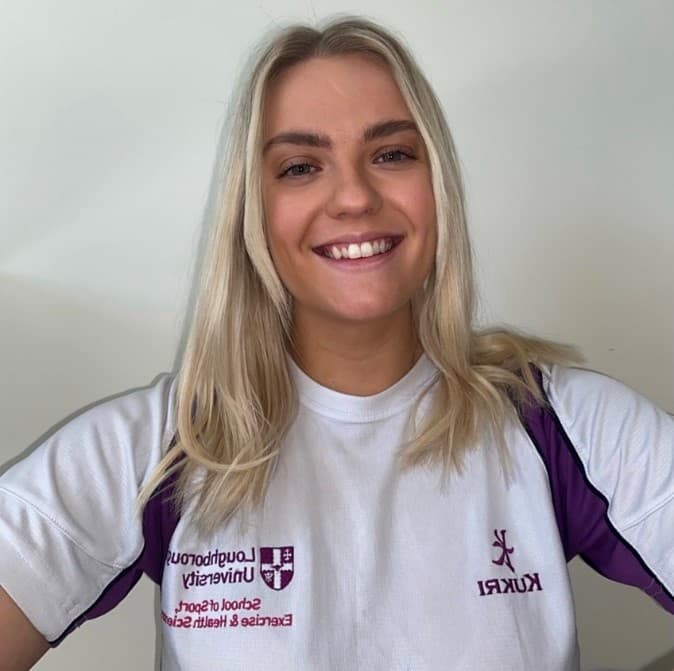 Ellie-May Storr
Ellie-May is a Loughborough University graduate (BSc, MSc) in Sport and Exercise Psychology. Her postgraduate dissertation investigated the barriers faced by dual-career para-athletes, following the experiences of para-athletes who pursue both a degree and elite sport. Ellie-May's interest in parasport research has since led her to be recruited as a research assistant working on this project. Ellie-May is also working towards her Qualification in Sport and Exercise Psychology and contributes to translational aspects of the Peter Harrison Centre for Disability Sport as their information officer.
+44 (0)1509 225945
e.storr@lboro.ac.uk