Both students and staff were invited to take part, competing for the chance to win cash prizes, as well as to see their work displayed in Pilkington Library.
This Monday, LU Arts announced the nine winning entries as part of Sculpture Week (6-12 March).
The overall winner of the competition was MSc. Marketing student Xu Pan. Her photograph, "Abstract", is taken from inside one of the tubular forms that make up Bernard Schottlander's Abstract, which beautifully frames the plane flying overhead. In this, it succeeds in suggesting to the viewer not only a new way of viewing the sculpture (which appears from the outside as a series of angled red tubes), but also the world itself.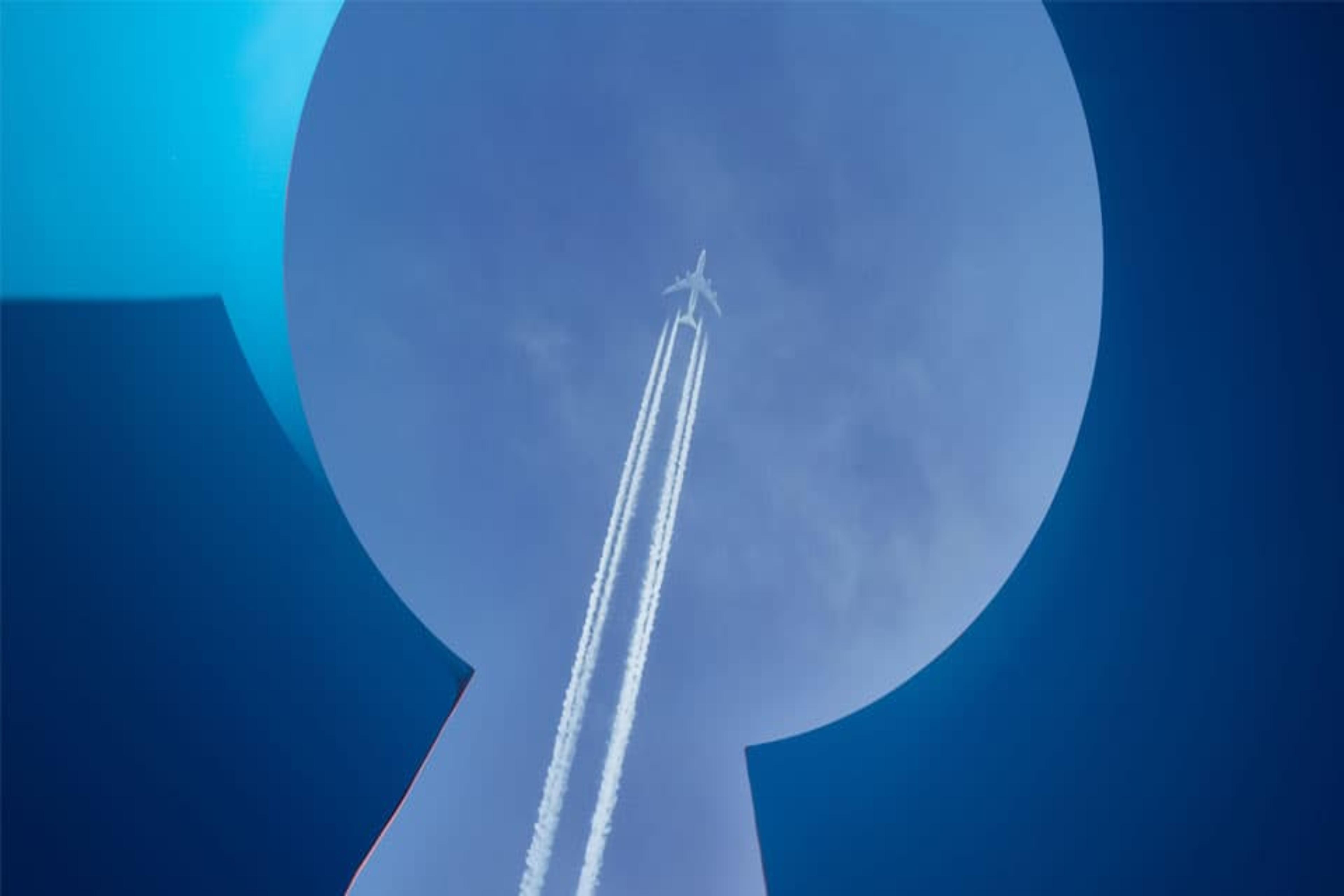 Image: Abstract by Xu Pan
When asked to comment on the experience, she reflected: "I am honoured and thrilled to be selected as the winner of the LU Arts sculpture photography competition. My inspiration for the image was to capture the beauty of the sculpture from an unusual perspective to make a great composition, and I am delighted that my work is being displayed in the library. Thank you, LU Arts, for this incredible opportunity."
The competition's runner-up image was captured by Martin Duke, a Video Producer working within the Creative and Print Services team. His powerful photograph, "The Flame", showcases the vibrant patina of Neil and Auriol Lawson Baker's The Flame. Yet it's not just about the surface: clever composition showcases sections of the sculpture in contrasting light, creating a sense of depth, and bringing the work's elements into a new relationship with each other. The sculpture has also been used to frame the mast and flora beyond, with the latter providing a beautiful contrast in colour.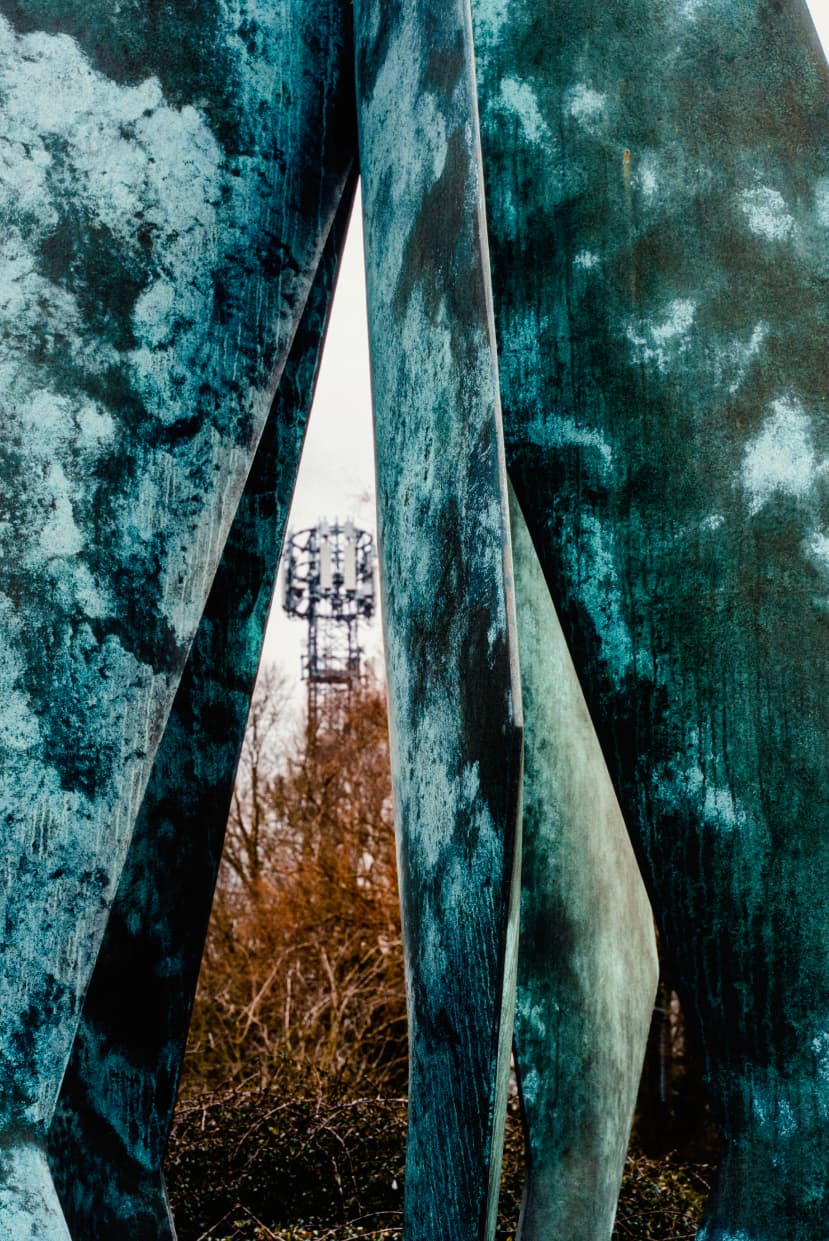 I‌mage: The Flame by Martin Duke
Martin shared his thoughts on the piece: "Spending time on campus, you can't go long without interacting with art and sculpture on campus. Passing in the car or on foot, I'd always see glimpses of a 'what if' type shot. This photography competition was a good excuse to actually make some of those thoughts into reality. The campus is full of amazing photographers, so it was lovely to find out I'd been chosen to feature in the display and more of a surprise as runner-up. It was great to see both students and staff, with a spectrum of photography experience featured and highly commended. It's just a reminder to just get out and do it."
Seven other entries were also commended at the event, belonging to:
"Double Movement" by Felicity Thompson (Programmes Officer, School of Business and Economics)
"Aftermath" and "Per Saeculi Quartum" by Felix Cross (MMath student)
"Cave of Light" by Gaurav Vasnani (BSc Management student)
"Colours are All Around Us – Atsiaƒu ƒe agbo nu" by Harsha Brooks (Administrative Assistant, School and College Liaison)
"Macaroni Constellation No. 33" by Kay Wang (BA Graphic Design student)
"Aftermath" by Rebecca Matthews (BA Fine Art student)
Both the winner and runner-up received cash prizes for their entries, and all winning photographs can now be found on display in the Pilkington Library Stairwell B. More information on the competition can be found on the dedicated LU Arts page.