Though it looks like a wild sci-fi lab with an artistic twist, it's actually an attempt to help people that have been through in vitro fertilisation (IVF) treatment make sense of the feelings they have towards their frozen embryos and feel part of a scientific community that goes back more than half a century.
Titled Tale of the Frozen Bits, El's exhibition looks at all the various people and animals involved in making and sustaining embryos.
She started researching the exhibition while undergoing IVF treatment and her curiosity led her to read about nuns' urine.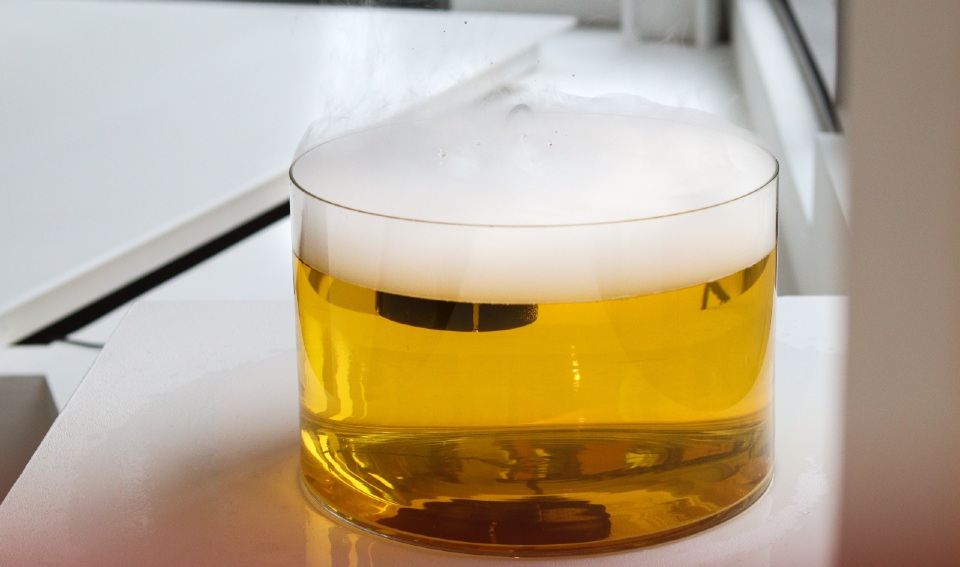 Tale of the frozen bits, installation view. Photo by Beth Clark.
"I viewed IVF as an art project in a bid to deal with the physical, financial, and emotional stress of it", El said.
"It started when I was interested in finding out how the fertility drugs I was injecting myself with every night were made and I found out it was originally sourced from nuns' urine.
"I wanted to know how this happened and it turned out hundreds of nuns were told by the Vatican in the late 1950s to donate their urine to a fertility company that was part-owned by the Pope's nephew as they needed a chemical known as HMG that is found in postmenopausal women.
"And then I looked further and discovered hamsters, frogs, and other creatures are involved in developing fertility drugs. It's far more extraordinary and interesting than I ever thought."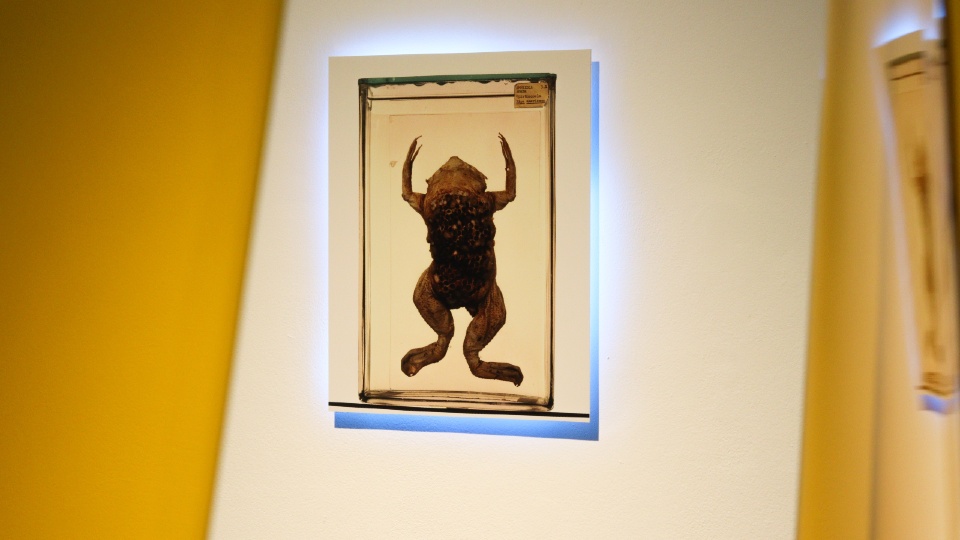 Surinam Toad (2022), 'LDUCZ0W332 Pipa pipa' Courtesy of UCL Grant Museum of Zoology © Fred Langford Edwards. Photo by Beth Clark.
El, who is a senior lecturer in Fine Art at Loughborough University, has used sculpture, sound, video, print and text work in her exhibition to explore the rich and surprising history of fertility drugs and the witches brew of ingredients that laid the path for modern-day medicines.
She said her research findings helped her feel less alone in the IVF process and hopes the exhibition will do the same for others undergoing treatment.
"When you're going through the fertility process, you feel like the pressure is on you as an individual and on the woman's body", she explained.
"When I found out about the people and animals involved in fertility drugs, I thought 'oh my goodness, it's not just me doing this on my own'."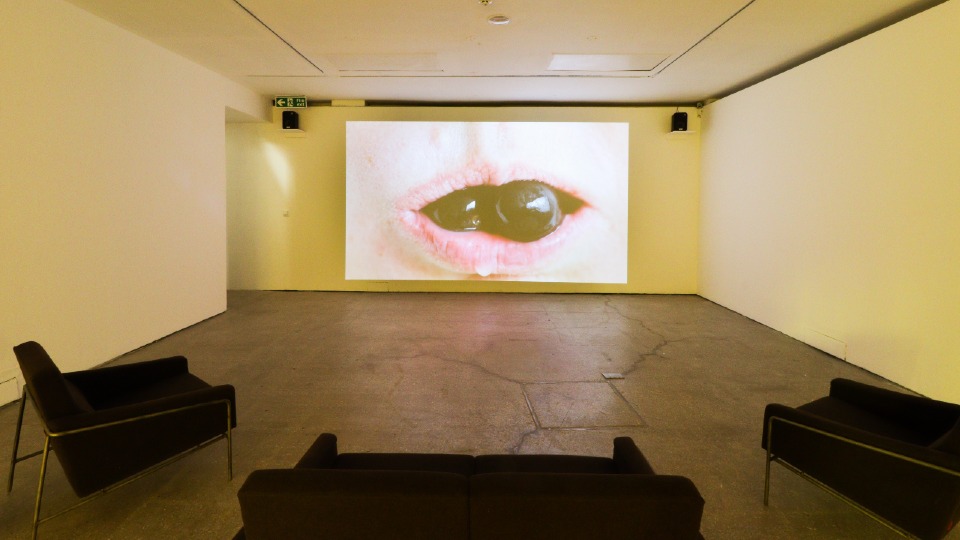 Tale of the frozen bits, installation view. Photo by Beth Clark.
El also hopes the exhibition will prompt conversations around the 'indescribable' feelings that come with having frozen embryos.
A successful IVF cycle can result in multiple embryos, and some people choose to freeze the extra embryos they do not use in case they wish to undergo another cycle in the future.
Embryos are stored at specialist facilities and storage costs vary depending on a patient's treatment plan and whether they used a private clinic.
El's says the NHS paid for her embryos to be stored for two years, then she had to make a decision about what to do with them. The options were to allow the clinic to dispose of the embryos, donate them to science or another person, or pay an annual fee to keep them frozen.
El, who had twins in 2019, decided to pay annually to keep the three frozen embryos from her 2018 IVF cycle in a facility in Nottinghamshire, not knowing what else to do.
"I don't know how to make sense of these frozen embryos. I've never seen them, but I pay for them. I don't know who's looking after them and I'm not allowed to visit", El said.
"As humans, we haven't quite got the stories to make sense of them. So, I wanted a way to bring them into reality, something that makes sense of having some relationship to them and makes the invisible visible."
She added: "This exhibition is a way of making something out of this frozen state, and honouring the many people and creatures involved in creating and sustaining embryos."
The Tale of the Frozen Bits exhibition will be at Castlefield Gallery until 12 March 2023. It is free to attend and more information on the show can be found on the dedicated webpage.