The study, conducted by researchers at Loughborough University's School of Sport, Exercise and Health Sciences, discovered that school leavers from lower social-economic backgrounds enrolled on sport degrees reported a lesser sense of belonging, citing a lack of experience in sporting environments as a key factor.
Findings also showed that people from traditional and established middle class backgrounds, who had more participation opportunities across a multitude of sports, reported stronger relationships with university tutors and found it easier to build connections with peers.
In a series of interviews, the researchers found that students from lower social-economic backgrounds looked more to sports development programmes implemented for social issues such as crime prevention when drawing on past experiences to augment their learning.
To the contrary, those from the middle classes reported a wide variety of recreational sporting opportunities available to them – often facilitated by parents and guardians – and were able to draw on these various experiences and skills gained upon arrival at university. This included higher levels of confidence and wider socialisation skills drawn from participation in sport.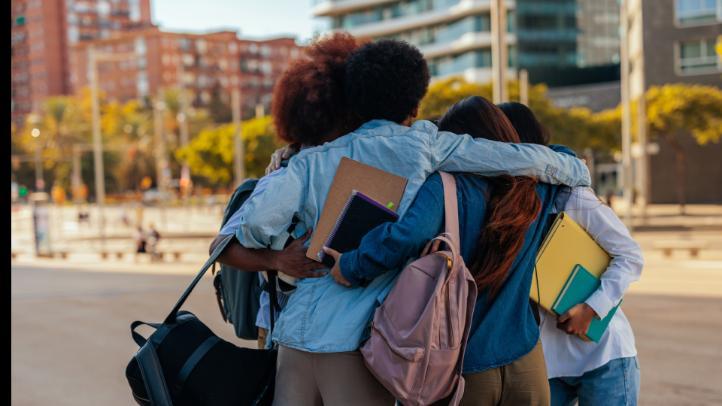 I‌mage provided by Getty.
The project lead, Dr Michael Hobson, who is now part of St Mary's University, explained:
"When students enter applied sports degrees, their previous experiences shape their ability to feel like they can navigate the programme. This can come from a number of factors related to social class such as: how the sports they've participated in shape their confidence to engage in lectures and with staff, their sense of fitting in or not in the university culture, and the social networks they can draw upon for knowledge and experience.
"We have to recognise that often the dominant way we conceptualise sport as recreational, competitive youth sport is only one model and is what all students practiced prior to entering university."
Dr Rachel Sandford, Senior Lecturer in Young People and Sport at Loughborough University, was the Lead Supervisor on the project. She explained: "In applied degrees, we know that prior experiences can influence a student's ability to expand and extend their learning.
"What this study also shows is that social class can play a significant role in shaping such experiences, and this can serve to advantage – or disadvantage – students in Higher Education contexts."
The research team has also put forward recommendations to university staff across the sector to create environments that are inclusive for all, regardless of social status.
Michael added: "Some of the things we'd like to see happening is universities learning from success in schools and sport development initiatives in low-income areas to develop initiatives and programmes between academic and widening participation departments to support students from low-income backgrounds an equal opportunity to flourish in Higher Education."
More information on the study can be found by visiting: https://www.tandfonline.com/doi/abs/10.1080/13573322.2022.2146084
For the next few weeks, the University's PR team will be shining a light on research and expertise that is improving and enhancing the lives of children and young people. Keep an eye out on Twitter and TikTok for the latest Children and Young People campaign news by searching #LboroExperts. Or visit the Media Centre for the latest campaign and University news.