News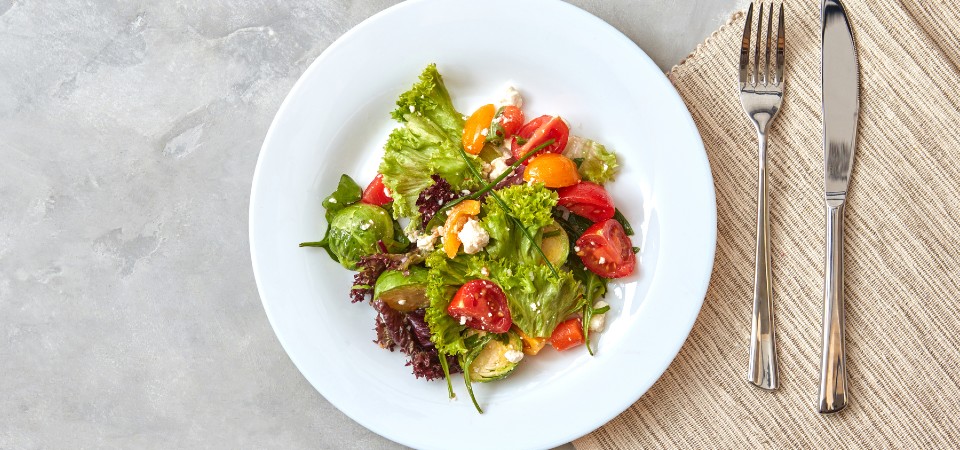 People eat more the night before exercise – new study
A study into eating behaviour and exercise has found that people increase the amount of food they eat the night before a planned exercise session.
Researchers tested a group of recreationally active males, made up of Loughborough staff and students as well as members of the public, and found when they had an exercise session planned for the next day, they ate an average of 10% more.
However, the increase in energy intake was not enough to replace all the extra calories used during the exercise session, meaning the exercise session still created a short-term negative energy balance.
Lead author Dr Asya Barutcu, an early career researcher in the School of Sport, Exercise and Health Sciences, said: "We observed around 10% increase in energy intake the day before subjects planned to complete an exercise session compared to a rest control."
"So, their 'expectation' of different activity, i.e., exercise or rest, led them to eat more in anticipation of exercise.
"However, even though they increased their energy intake by around 10% in the preceding 24-h, this was not enough to fully compensate for the energy deficit created by the exercise session.
"So, engaging in exercise still created a short-term negative energy balance, which might be conducive for weight loss."
The testing for each trial (exercise or rest) was carried out over two days at Loughborough University.
Each participant was given breakfast (a choice of 21 items including cereal, yogurt, and fruit) and lunch (24 items, including bread, ham, cheese, and tinned tuna) at the nutrition labs, so that their calorie intake could be monitored.
They were then given an evening food pack – containing 18 items including fruit, chocolate, crisps, and tomato pasta – to eat at home.
The following day, they returned to the nutrition lab to either rest or exercise. The exercise trial involved 30 minutes of cycling and 30 minutes of running at moderate intensity of 75-80% of each person's maximum heart rate, whereas rest trial involved resting for 60 minutes.
Although the trial did not involve monitoring weight loss, Dr Barutcu said that the results could be useful for people trying to slim down.
She said: "If you are someone who uses exercise as a means for weight loss, then you may need to be aware of your food intake and portion size, particularly in the period before you exercise."
"If your food intake increases as a consequence of exercise training, before and/or after a session, then you might not see the results that you are expecting. In our study, the pre-exercise energy intake was sufficient to compensate for ~ 45% of the energy deficit created by the exercise."
"An element of 'licensing' food intake because of exercise or reward mechanisms might be at play as well."
The paper, Planned morning aerobic exercise in a fasted state increases energy intake in the preceding 24h, has been published in the European Journal of Nutrition.
ENDS
Notes for editors
Press release reference number: 21/48
Loughborough is one of the country's leading universities, with an international reputation for research that matters, excellence in teaching, strong links with industry, and unrivalled achievement in sport and its underpinning academic disciplines.
It has been awarded five stars in the independent QS Stars university rating scheme, named the best university in the world for sports-related subjects in the 2020 QS World University Rankings and University of the Year by The Times and Sunday Times University Guide 2019.
Loughborough is in the top 10 of every national league table, being ranked 7th in the Guardian University League Table 2021, 5th in the Times and Sunday Times Good University Guide 2020 and 6th in The UK Complete University Guide 2021.
Loughborough is consistently ranked in the top twenty of UK universities in the Times Higher Education's 'table of tables' and is in the top 10 in England for research intensity. In recognition of its contribution to the sector, Loughborough has been awarded seven Queen's Anniversary Prizes.
The Loughborough University London campus is based on the Queen Elizabeth Olympic Park and offers postgraduate and executive-level education, as well as research and enterprise opportunities. It is home to influential thought leaders, pioneering researchers and creative innovators who provide students with the highest quality of teaching and the very latest in modern thinking.