News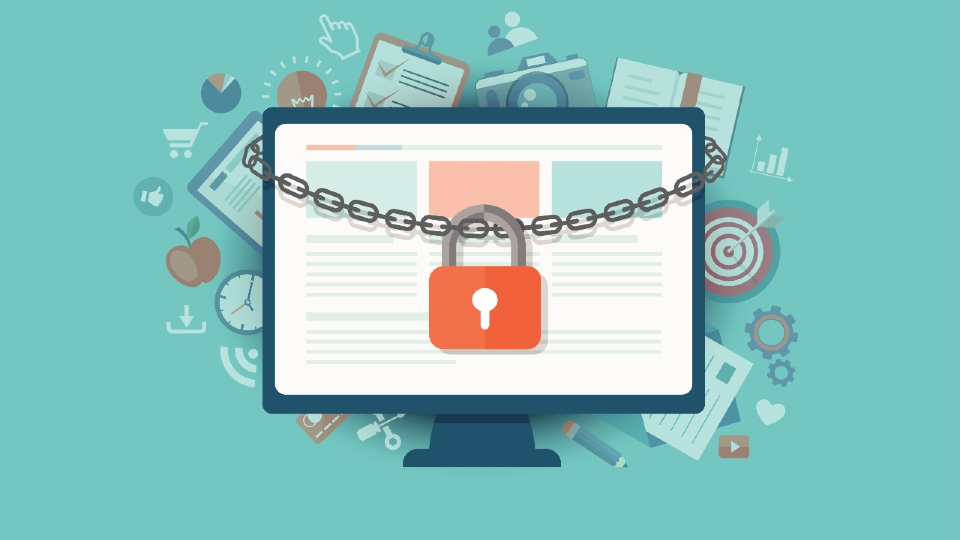 Loughborough expert to lead international project that will investigate how AI can make digital cultural records more accessible to users
It's no secret that emails have largely replaced letters, and PDFs and Word documents have taken the place of paper reports – and though it makes communication faster and more effective, the shift to digital concerns archivists.
Privacy, copyright, and technical issues often mean 'born digital' records [items that started their life digitally, i.e., an email] and digitised collections are inaccessible.
This may not seem like a bad thing, but think of the letters and paper documents that have been kept from past centuries and how they have been used to help us better understand our predecessors and history.
Digital humanities expert Dr Lise Jaillant says without preservation of and access to these archives "we risk losing a huge part of our collective memory".
The School of Social Sciences and Humanities academic has been awarded funding by the Arts and Humanities Research Council to investigate the role that artificial intelligence (AI) can play to make born-digital and digitised cultural records more accessible to users.
Titled AEOLIAN, the project brings together UK and US humanities scholars, computer scientists, archivists, and stakeholders, with Dr Jaillant leading on the UK-involvement and the US research funded by the National Endowment for the Humanities.
Of the importance of the project, Dr Jaillant said: "In practice, many archival institutions in the UK are risk-averse: they prefer to close down entire collections rather than give access to potentially problematic materials.
"For researchers and other users, having access to email archives and other digital collections is essential to make sense of our common past."
She continued: "Identifying confidential and sensitive documents in archives is especially important.
"Artificial intelligence can be used to identify sensitive emails and other archival documents, and improve access by avoiding the release of sensitive materials.
"Even the most 'troublesome' archives can be made more accessible using artificial intelligence and other innovative techniques."
The researchers are to host a series of online workshops in a bid to create an international network of theorists and practitioners working with born-digital and digitised archives.
They will also create a range of case studies on UK and US cultural organisations that will be used as part of an open-access report that outlines the team's findings and avenues for future research.
It is predicted that AEOLIAN will make a "ground-breaking contribution" to this field.
For more information on the project, click here: www.aeolian-network.net
Notes for editors
Press release reference number: 21/46
About the Arts and Humanities Research Council
The Arts and Humanities Research Council (AHRC), part of UK Research and Innovation, funds internationally outstanding independent researchers across the whole range of the arts and humanities: history, archaeology, digital content, philosophy, languages and literature, design, heritage, area studies, the creative and performing arts, and much more. The quality and range of research supported by AHRC works for the good of UK society and culture and contributes both to UK economic success and to the culture and welfare of societies across the globe.
You can find out more information via ahrc.ukri.org or following us on Twitter at @ahrcpress or Facebook at @artsandhumanitiesresearchcouncil.
Loughborough University
Loughborough is one of the country's leading universities, with an international reputation for research that matters, excellence in teaching, strong links with industry, and unrivalled achievement in sport and its underpinning academic disciplines.
It has been awarded five stars in the independent QS Stars university rating scheme, named the best university in the world for sports-related subjects in the 2020 QS World University Rankings and University of the Year by The Times and Sunday Times University Guide 2019.
Loughborough is in the top 10 of every national league table, being ranked 7th in the Guardian University League Table 2021, 5th in the Times and Sunday Times Good University Guide 2020 and 6th in The UK Complete University Guide 2021.
Loughborough is consistently ranked in the top twenty of UK universities in the Times Higher Education's 'table of tables' and is in the top 10 in England for research intensity. In recognition of its contribution to the sector, Loughborough has been awarded seven Queen's Anniversary Prizes.
The Loughborough University London campus is based on the Queen Elizabeth Olympic Park and offers postgraduate and executive-level education, as well as research and enterprise opportunities. It is home to influential thought leaders, pioneering researchers and creative innovators who provide students with the highest quality of teaching and the very latest in modern thinking.