News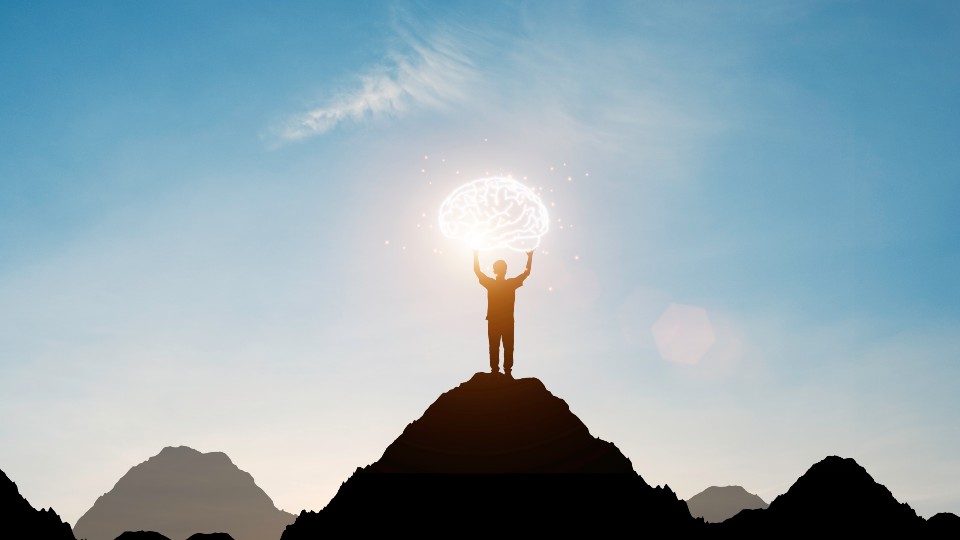 New study to explore the psychosocial impact of physical challenge
It is widely understood that the more a muscle is challenged, the stronger it gets.
Now, researchers at Loughborough University are set to put this to the test by discovering whether the psychological 'muscle' also positively adapts following physical challenge.
In collaboration with The Leadership High organisation, colleagues from the School of Sport, Health and Exercise Sciences will investigate the impact of workplace performance on those exposed to physical challenges such as skiing, mountain biking and trekking.
These challenges are designed to expose participants to a variety of physically and psychologically demanding conditions in relatively unfamiliar or even remote environments. It is believed that through reflective practices, participants learn important lessons and develop key competencies from confronting such challenges and adversity.
Through observational and experimental methods, the research aims to generate new data on the short and long-term outcomes for individuals and workforces from participating in such challenges, noting positive changes that would ultimately increase performance levels.
Dr David Fletcher, Senior Lecturer in Performance and Management Psychology, Loughborough University, explained:
"In these challenging times we live in, it is becoming increasingly important to understand how we can better support people to thrive in the workplace and their lives more broadly.
"We are particularly interested in learning more about the psychosocial benefits of physical challenges that people choose to engage in that, by pushing them out of their comfort zones, result in professional and personal growth."
William Tyne, a PhD student leading the project added:
"Previous research has highlighted that engagement in physical recreational challenges brings about an array of positive psychological outcomes to the lives of the participants. These outcomes typically include increased self-efficacy, self-esteem, resilience, and motivation.
"The value of these intrapersonal skills in the workplace are becoming increasingly apparent. To date, however, there remain limited studies which examine the association between psychological outcomes derived from physical recreational challenges and workplace behaviour and performance."
The Leadership High was cofounded by Loughborough University alumna Lara Milward alongside Sarah MacDonald. They have developed a unique learning and development program that harnesses the idea that physical and psychological power are linked and create better leaders and decision-makers.
Lara added:
"I have seen hundreds of lives transformed through physical challenge and I have seen self-belief and confidence transformed too.
"I have all the anecdotal evidence I need and now it is time to discover the science behind the impact of learning that one can endure and prevail physically and how that translates to other areas of your life-transforming obstacle into performance fuel.
"It's thrilling to be back at Loughborough".
The study is currently underway with the first set of results expected in summer 2021.
Notes for editors
Press release reference number: 20/183
Loughborough is one of the country's leading universities, with an international reputation for research that matters, excellence in teaching, strong links with industry, and unrivalled achievement in sport and its underpinning academic disciplines.
It has been awarded five stars in the independent QS Stars university rating scheme, named the best university in the world for sports-related subjects in the 2020 QS World University Rankings and University of the Year by The Times and Sunday Times University Guide 2019.
Loughborough is in the top 10 of every national league table, being ranked 7th in the Guardian University League Table 2021, 5th in the Times and Sunday Times Good University Guide 2020 and 6th in The UK Complete University Guide 2021.
Loughborough is consistently ranked in the top twenty of UK universities in the Times Higher Education's 'table of tables' and is in the top 10 in England for research intensity. In recognition of its contribution to the sector, Loughborough has been awarded seven Queen's Anniversary Prizes.
The Loughborough University London campus is based on the Queen Elizabeth Olympic Park and offers postgraduate and executive-level education, as well as research and enterprise opportunities. It is home to influential thought leaders, pioneering researchers and creative innovators who provide students with the highest quality of teaching and the very latest in modern thinking.