On Monday 9th November, the former British & Irish Lions and Leicester Tigers forward delivered a bespoke training session alongside Lightning's Director of Rugby and Head Coach Rhys Edwards and Defence Coach Brad Jones.
Johnson – who enjoyed an illustrious career which included 84 England caps, three British & Irish Lions tours (1993, 1997, 2001), and five Premiership titles with Leicester Tigers – was on hand to advise the players on gaining a competitive edge on the field.
Speaking to Loughborough Sport following the session, Johnson said:
"I was asked to come down and do a session, but they didn't really need me! The enthusiasm, understanding and the skills of the players was very impressive.
"I remember coming here and coaching the England team, 15 – 17 years ago, and the level of the women's game has since gone through the roof – the skill level is fantastic.
"The players here are eager and keen, willing to learn and have a great knowledge of the game."
Lightning currently sit in third place in the Allianz Premier 15s after four fixtures and it is hoped that Johnson's influence will inspire the side to build on its solid start to the season.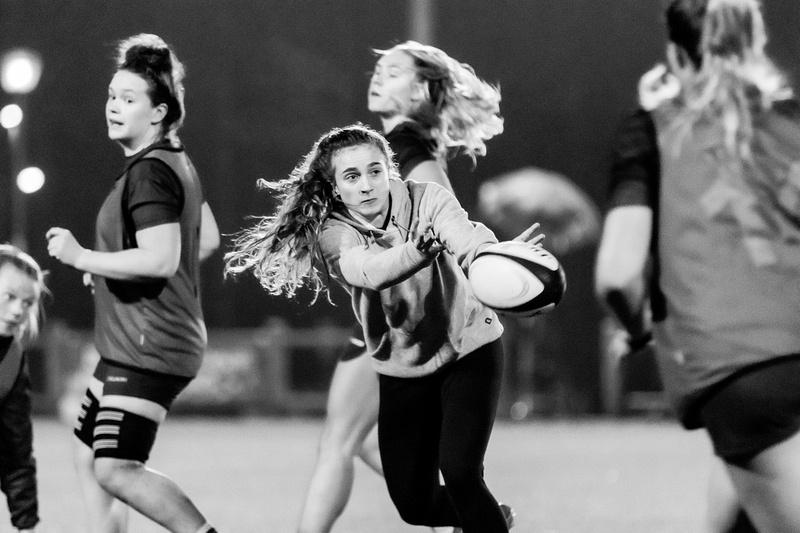 Bethan Zeidler, Lightning's wing, who took part in the session, said:
"Having Martin Johnson come to our session was a real privilege and it was amazing to draw from his extensive knowledge in the game.
"Martin gave us plenty of helpful hints including sharing his detailed knowledge of the breakdown and how using the dark arts of rugby to your advantage, and pushing yourself to the limits will help you become a better player.
"Learning how we can become more effective on the pitch from a World Cup winner and one of the most celebrated and decorated players of all time will only stand us in good stead."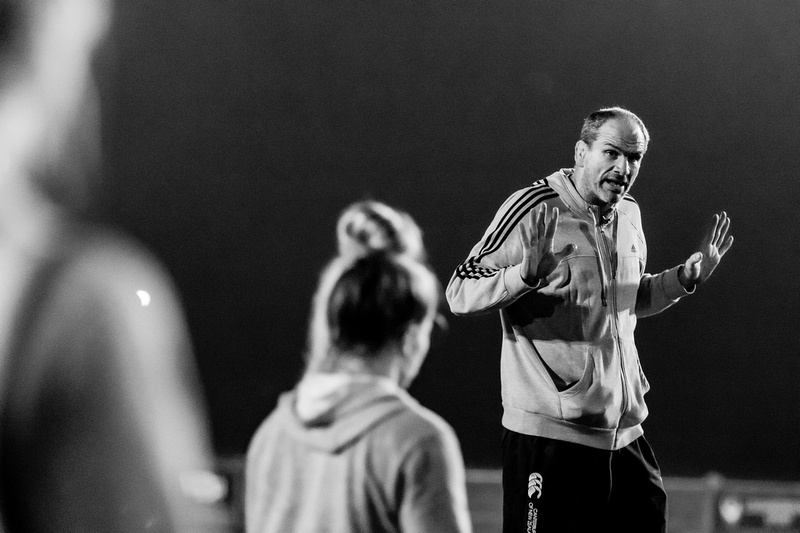 Rhys Edwards, Director of Rugby, Loughborough University added:
"It was great to have someone of Martin's profile and experience at the session.
"We had some good conversations during the session and some of the things he's picked up on are really valuable and it's always nice for the players to get an extra set of eyes and a different voice.
"It was valuable, not only for the players but for the coaches as well. It was a great session for us and having Martin here just added icing to the cake."
Loughborough Lightning's squad boasts several of its own international stars including Sarah Hunter, Lark Davies, Detysha Harper, Morwenna Talling, Emily Scarratt, Helena Rowland, Rachel Malcolm, Leah Bartlett, Helen Nelson, Rhona Lloyd, and Jenny Maxwell.
Lightning's next fixture in the Allianz Premier 15s will be vs. Worcester Warriors on Saturday 14th November with kick-off at 2 pm.