News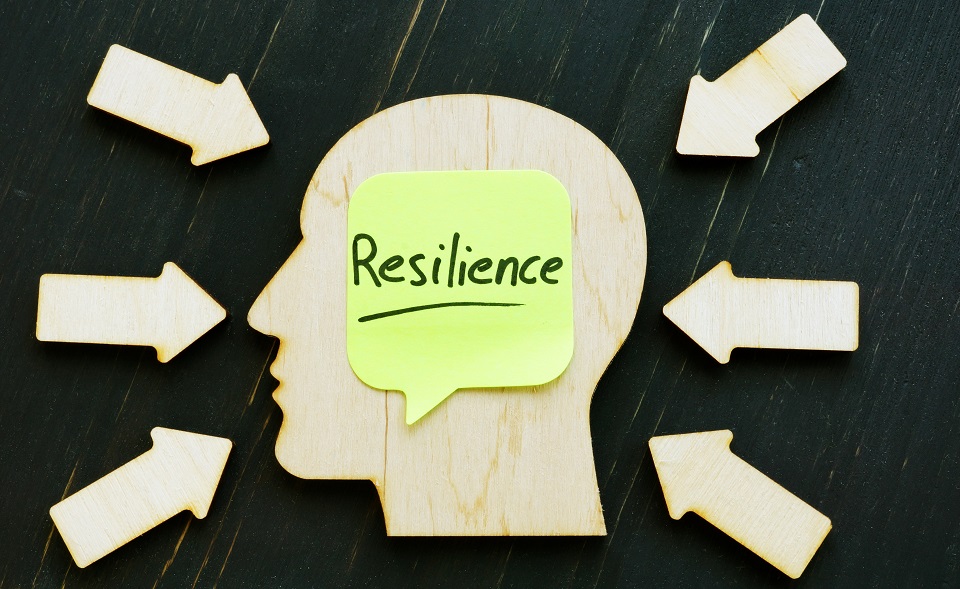 Being part of positive groups boosts resilience amongst RAF personnel, study finds
Researchers from Loughborough University have been working with the Royal Air Force to examine what social factors have a positive impact on the resilience of its personnel.
The study, led by Loughborough PhD student Wing Commander Craig White, looked at the relationship between the social groups – such as work, family, friends, hobbies and sports – that RAF personnel belong to and their resilience.

It also examined the relationships between the participants' immediate work teams and line managers and their resilience, along with the level of social identity leadership displayed by their line managers and their resilience.

Service personnel from across 18 RAF bases, both within the UK and abroad, were involved in the research. Participants were asked to physically map out and assess the groups they belong to, using an innovative research method called social identity mapping.

The findings from the study show that belonging to fewer groups, feeling positive about the groups that you belong to and higher levels of social identification are associated with higher resilience amongst RAF personnel.

Speaking about the research Wing Commander Craig White said: "The RAF wanted us to explore the factors that influence the resilience of its personnel, to enable it to be able to develop meaningful ways of helping its service personnel improve their resilience.

"Our findings highlight the importance of the relationship between belonging to positive groups – both within and outside work – and resilience; and feeling connected to your immediate work team and resilience. Counter to our expectations, belonging to more groups was associated with having lower resilience.

"Following this research, we feel social identity mapping could be a useful intervention through which personnel gain an understanding of their social relationships in a group context as part of their initial training.

"Social identity mapping is an organic process, providing the participants with a framework and a free choice in determining how many and which groups they include on their map. Moreover, the construction of the social identity map provokes reflection in some participants as they made sense of their connections."

The research was a collaboration between the Royal Air Force, Loughborough University, Staffordshire University and Manchester Metropolitan University. Wing Commander Craig White's PhD is being sponsored by the RAF.
The academic paper, More positive group memberships and social identification are associated with greater resilience in Royal Air Force personnel, has been published today in the British Journal of Social Psychology and can be viewed here: https://onlinelibrary.wiley.com/doi/full/10.1111/bjso.12385?af=R
Notes for editors
Press release reference number: PR 20/81
Loughborough University is equipped with a live in-house broadcast unit via the Globelynx network. To arrange an interview with one of our experts please contact the press office on 01509 223491. Bookings can be made online via www.globelynx.com
Loughborough is one of the country's leading universities, with an international reputation for research that matters, excellence in teaching, strong links with industry, and unrivalled achievement in sport and its underpinning academic disciplines.
It has been awarded five stars in the independent QS Stars university rating scheme, named the best university in the world for sports-related subjects in the 2019 QS World University Rankings, University of the Year by The Times and Sunday Times University Guide 2019 and top in the country for its student experience in the 2018 THE Student Experience Survey.
Loughborough is in the top 10 of every national league table, being ranked 4th in the Guardian University League Table 2020, 5th in the Times and Sunday Times Good University Guide 2019 and 8th in The UK Complete University Guide 2020.
Loughborough is consistently ranked in the top twenty of UK universities in the Times Higher Education's 'table of tables' and is in the top 10 in England for research intensity. In recognition of its contribution to the sector, Loughborough has been awarded seven Queen's Anniversary Prizes.
The Loughborough University London campus is based on the Queen Elizabeth Olympic Park and offers postgraduate and executive-level education, as well as research and enterprise opportunities. It is home to influential thought leaders, pioneering researchers and creative innovators who provide students with the highest quality of teaching and the very latest in modern thinking.