The theme of this round of Awards was Equality, Diversity and Inclusion (EDI), and a total of 1,660 votes were cast to decide the winners.
The principles and practice of EDI are central to the University's values, and fundamental to its vibrancy and success as an environment in which all members of the community can achieve their potential, are valued, recognised, supported and celebrated.
Beyond its two campuses, the University's research in this area is helping to inform policies and practices worldwide, helping to shape inclusive environments that champion participation by everyone.
Each of the six award finalists explored specific EDI issues – either evaluating interventions, broadening impact across a wide range of beneficiaries, or promoting inclusivity within the teaching, research and wider communities.
They joined Professor Steve Rothberg (Pro Vice-Chancellor, Research) and Catherine Allford (Head of Research Development) for an online awards ceremony yesterday afternoon.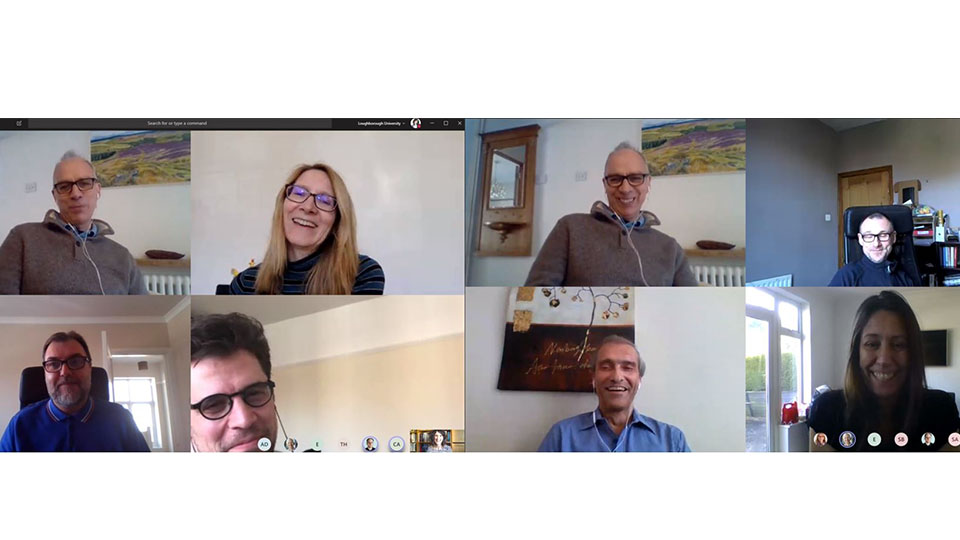 From the strong field of contenders, the winners are Professor Tarek Hassan, Professor Andy Dainty (both from the School of Architecture, Building and Civil Engineering) and Dr Sarah Barnard (Business and Economics) for the collaborative GENDERTIME project.
The EU-funded project brought together seven European institutions – including Loughborough – to explore ways to increase the participation and career advancement of women researchers.
The School of Architecture, Building and Civil Engineering was one of the project's living labs – and is proud to report the initiative's positive impacts. Within a 12-month period, six female researchers moved into lectureships, and the gender equality initiatives introduced during the project are now embedded within the day-to-day operations of the School.
Recognition of this positive activity came in 2017 when the School achieved the Athena Swan Bronze Award.
Professor Steve Rothberg commented: "Very many congratulations to all of our finalists. Equality, diversity and inclusion within higher education rightly has a higher profile now than ever before.
"While we are working hard on our own practice, we also have a responsibility to be thought leaders, setting standards for others to follow. All six award finalists clearly demonstrate how we are doing this."
The next round of CALIBRE Awards will celebrate the University's international research partnerships. The call for nominations – including full details about criteria and timings – will be made via the Associate Deans of Research.