News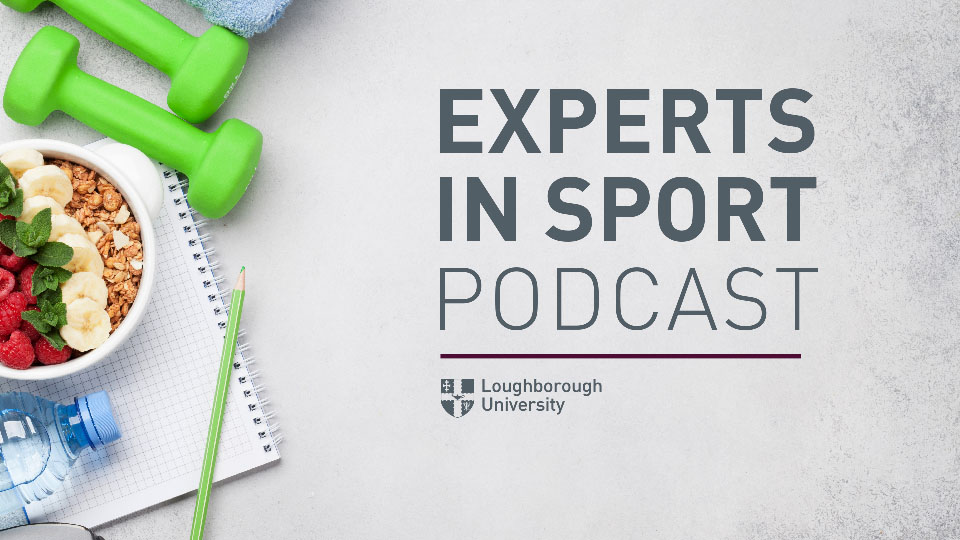 Experts in Sport: 'Support, develop, empower' - the dual-career journey of an athlete
The life of an elite level athlete can be tough and unforgiving. Now, more than ever, athletes are balancing high performance sport with education and/or vocation.
In this week's Experts in Sport podcast, host Martin Foster (Applied Sport Management Lead) is joined by Dr Emily Cartigny and Simon Wombwell to discuss the journey of a dual-career athlete.
Dr Cartigny is a research associate for the Talented Athlete Scholarship Scheme (TASS), an organisation that provides vital support services for the England talent pathway. TASS has worked alongside athletes who have won over 200 Olympic and Paralympic medals.
Simon Wombwell is the Education and Development Manager at Loughborough University and previously a dual-career athlete himself and he is tasked with creating the best possible environment on campus for athletes taking this route.
During the episode, the panel discuss the pros and cons within a dual-career, how the delivery of educational tools have had to be adapted during the lockdown period, and the importance of providing on-going support to the individual, with a particular focus on psychology and lifestyle.
Dr Cartigny begins by stating what it means to be a dual-career athlete:
"The idea is that athletes have something outside of their athletic career alongside that pursuit within sport. This could be a formal education, such as a university degree…it could also be a vocation, so if they're not a fully-funded athlete they may have to maintain some kind of work alongside their elite athlete career."
Simon also touches on how the athlete journey works at Loughborough:
"We can look at quite a fixed journey at Loughborough which includes a 'support, develop, empower' approach across their time here," he explains.
"Equally, within that whole process - as we look at our current situation with Covid-19 – people's ability to adapt, to be more growth-minded, enhances performance, which also enhances them as individuals. Ultimately that presents dual-career as positive."
Simon and Emily also talk about how national governing bodies (NGBs) and professional clubs can work together to support athletes throughout their education. The panel also look at how the relationship with coaches – both internally and externally – must be strong for all parties to benefit.
The 'Experts in Sport' podcast is a regular series that brings together experts from across Loughborough University with external thought leaders to discuss the latest research and hot topics in sport and academia.
Notes for editors
Press release reference number: 20/129
Loughborough is one of the country's leading universities, with an international reputation for research that matters, excellence in teaching, strong links with industry, and unrivalled achievement in sport and its underpinning academic disciplines.
It has been awarded five stars in the independent QS Stars university rating scheme, named the best university in the world for sports-related subjects in the 2020 QS World University Rankings and University of the Year by The Times and Sunday Times University Guide 2019.
Loughborough is in the top 10 of every national league table, being ranked 4th in the Guardian University League Table 2020, 5th in the Times and Sunday Times Good University Guide 2020 and 6th in The UK Complete University Guide 2021.
Loughborough is consistently ranked in the top twenty of UK universities in the Times Higher Education's 'table of tables' and is in the top 10 in England for research intensity. In recognition of its contribution to the sector, Loughborough has been awarded seven Queen's Anniversary Prizes.
The Loughborough University London campus is based on the Queen Elizabeth Olympic Park and offers postgraduate and executive-level education, as well as research and enterprise opportunities. It is home to influential thought leaders, pioneering researchers and creative innovators who provide students with the highest quality of teaching and the very latest in modern thinking.